Prologue:
For our 6 months anniversary, we decided to enjoy a night at the Bvlgari hotel in Shanghai.
We went to Il restorante on the last floor for the dinner.
I let you discover the menu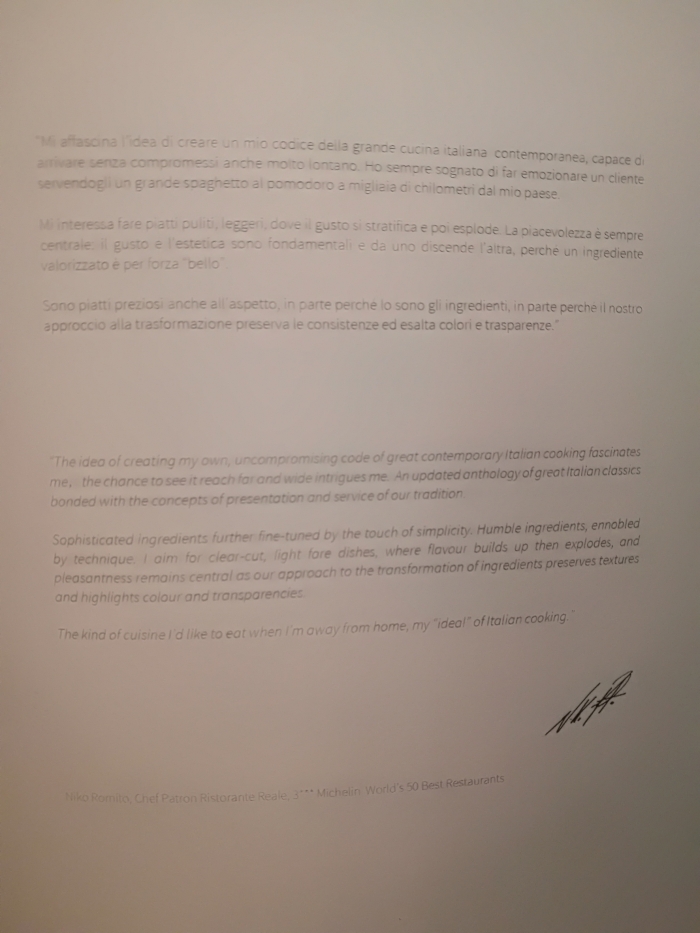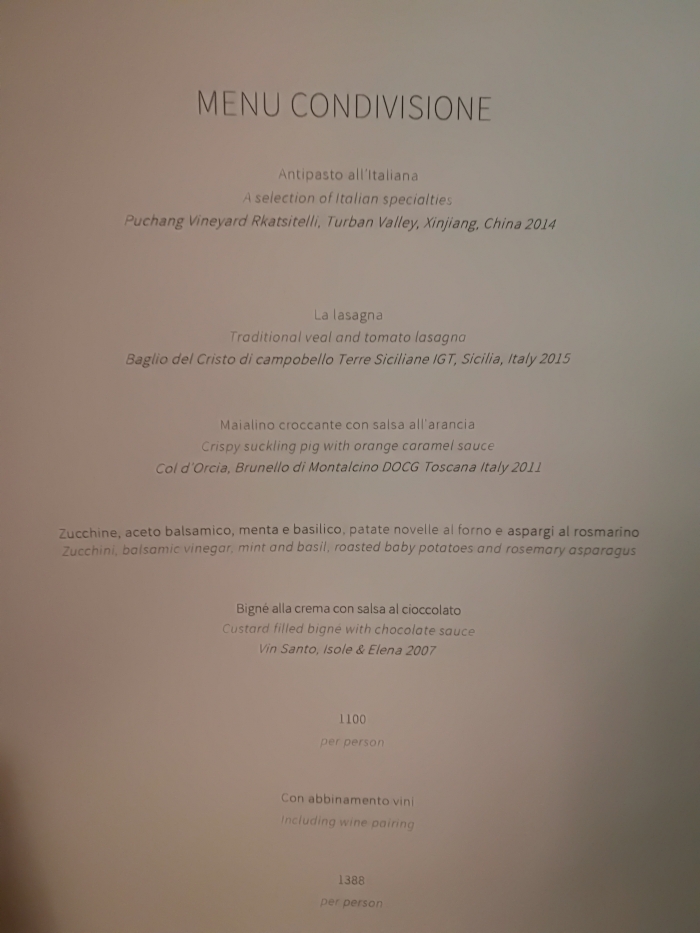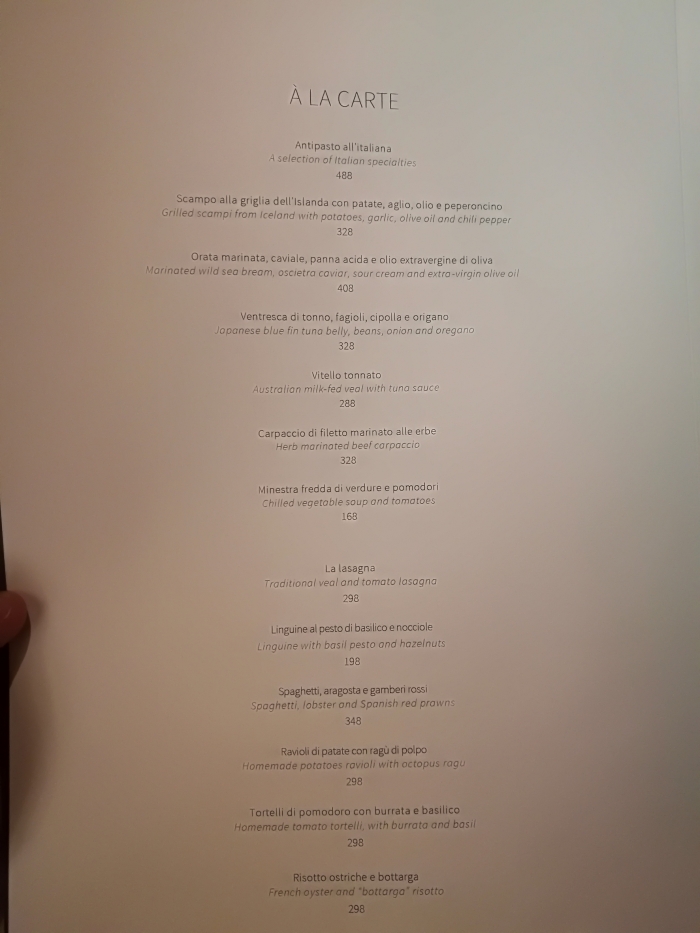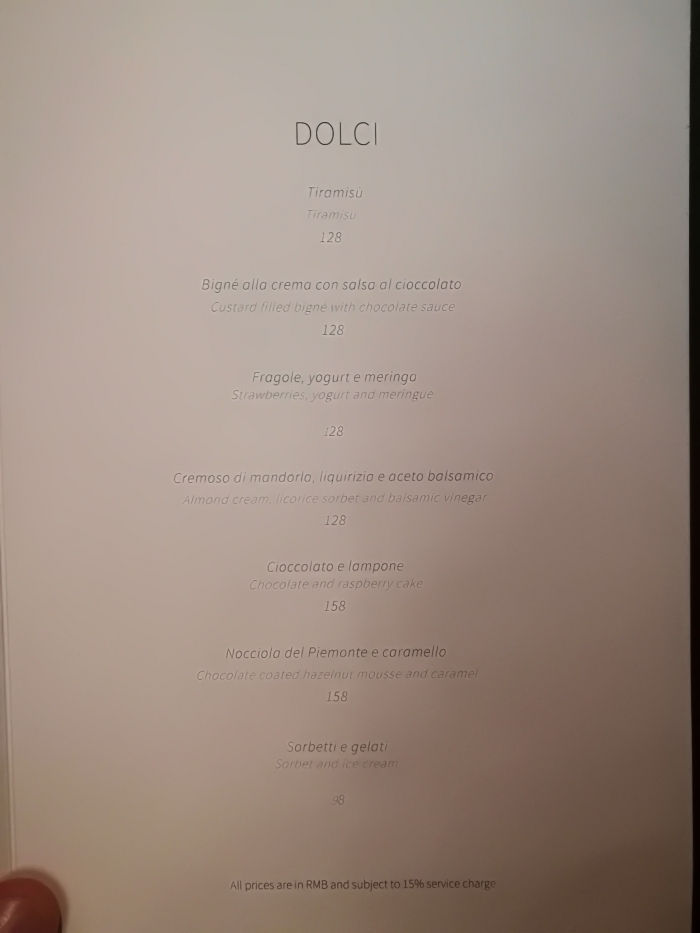 The view of the restaurant. On the same floor you have an indoor bar and a nice bar on the rooftop.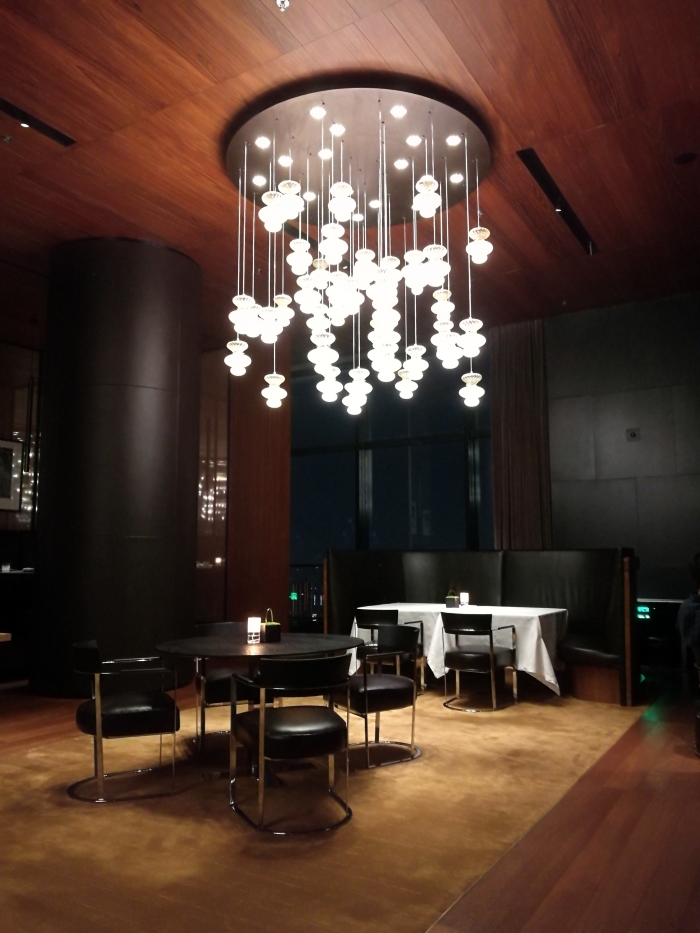 Marinated wild sea bream oscietra caviar sour cream and extra-virgin olive oil. We didn't choose this starter but they made a mistake in the order and offered it to us =)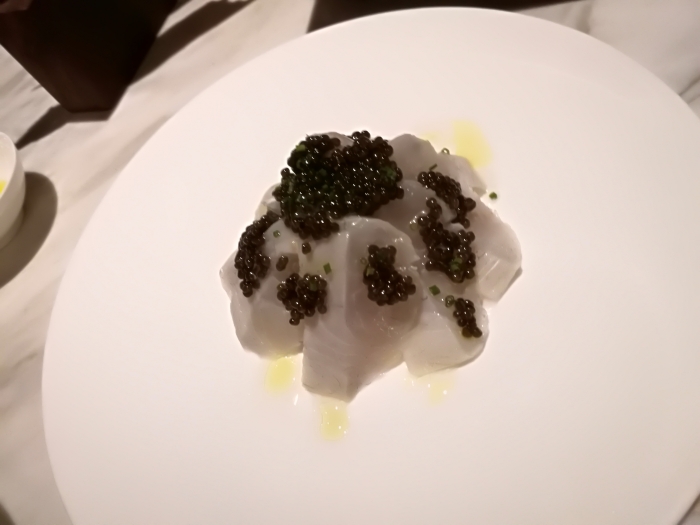 Japanese blue fin tuna belly beans onion and oregano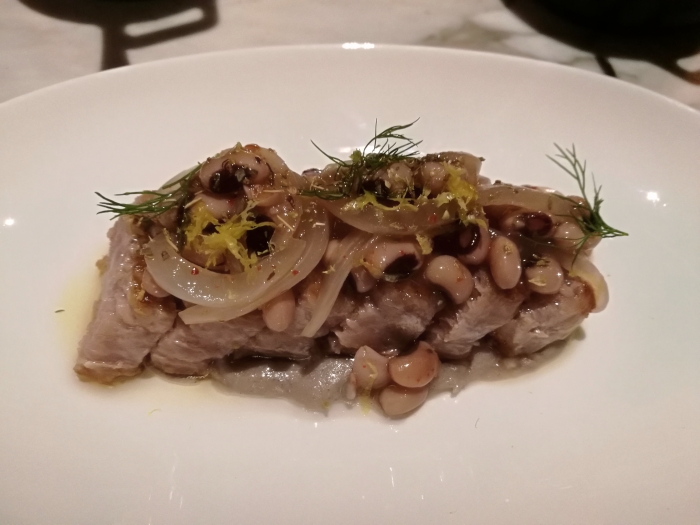 Black cod leek sauce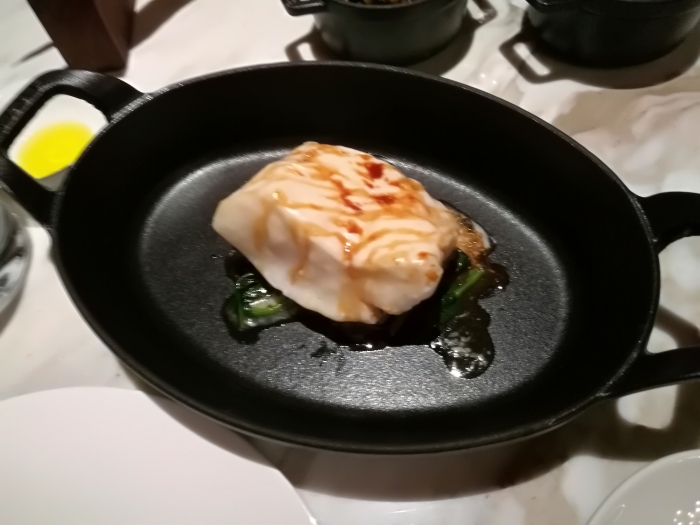 Italian milk-fed veal Milanese style Honestly for this level of restaurant I'm disappointed by the plate which was very empty.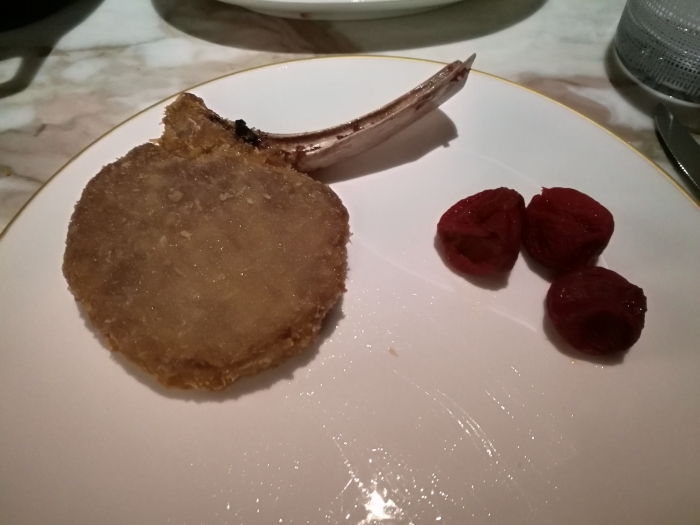 We could choose 2 side dishes per main course. Tonight we took Sautéed mushrooms Roasted baby potatoes spinach and eggplants. Due to the AC the dishes were cold but the issue was known by the restaurant.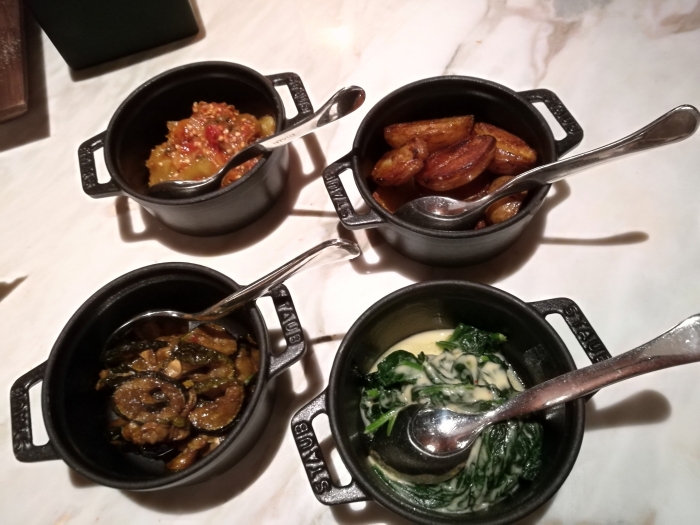 The staff heard it was our 6-month anniversary and the chef himself (an Italian speaking French) brought us this complementary dessert with the waitress dedicated to our table. That was very pleasant and tasty!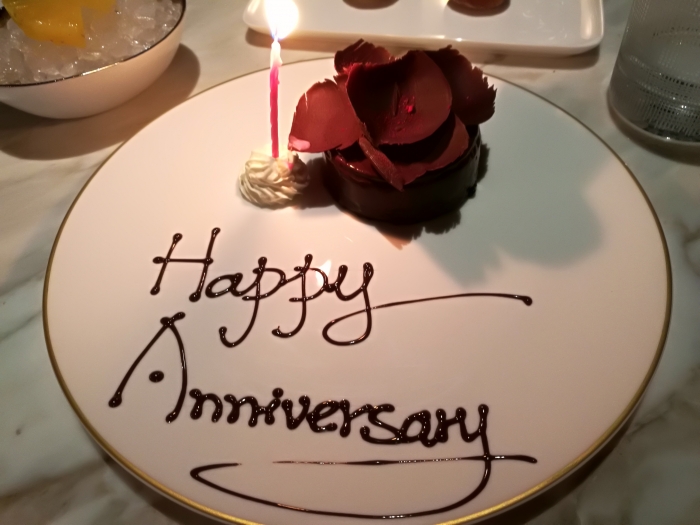 Tiramisu to end the meal. Not very attractive on that way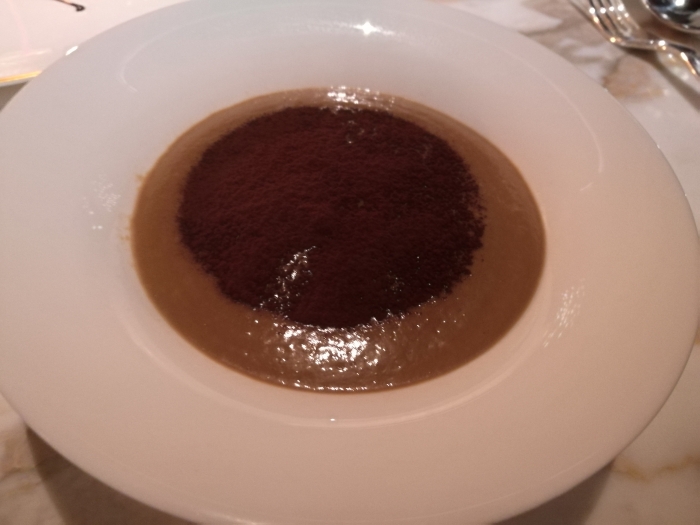 Strawberry yogurt and meringue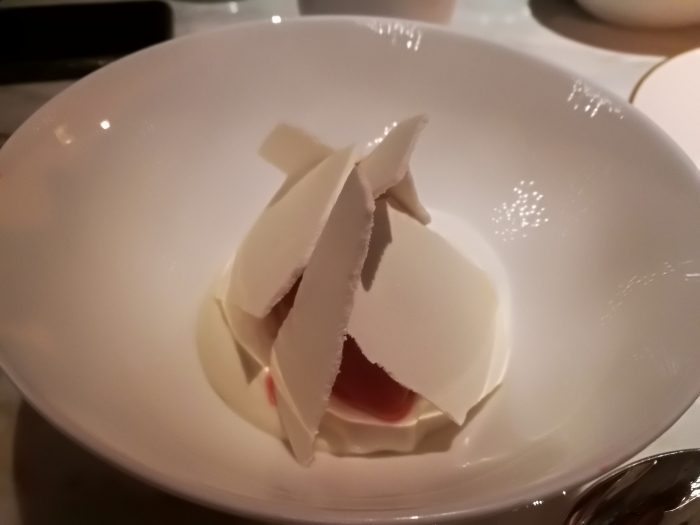 2 complementary donuts!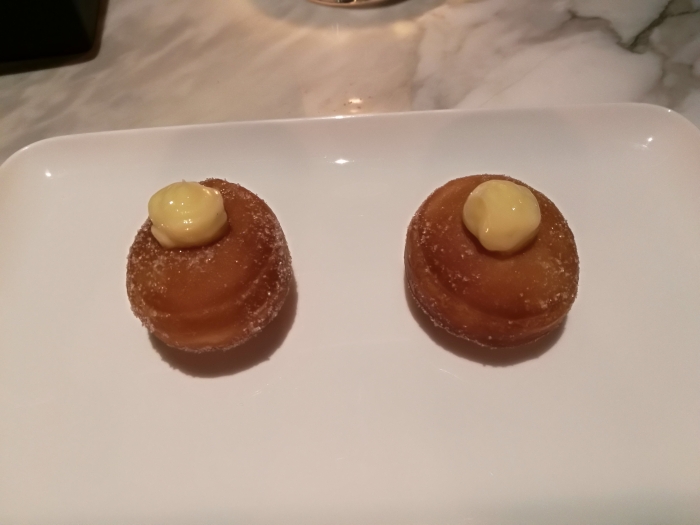 What a better ending than this wonderful view of the financial district of Shanghai - Lujiazui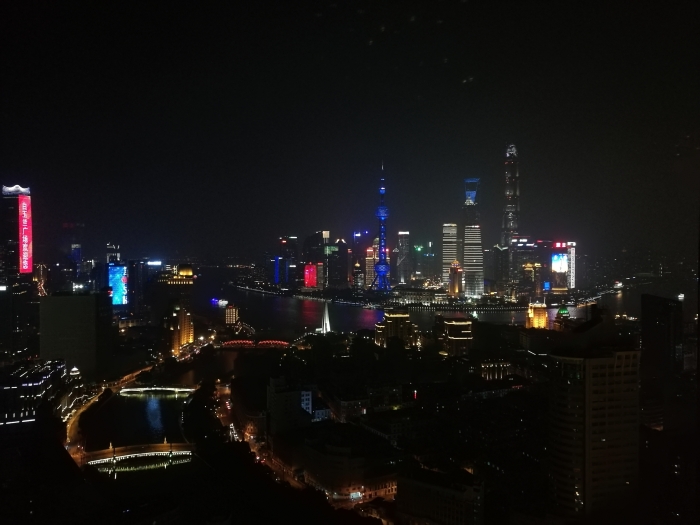 ========== Il Restorante ==========
Summary:
Ce fut une bonne soirée avec une magnifique vue de la ville.

Cependant, on espérait mieux pour ce niveau de prix. Le personnel était très professionnel (une serveuse chinoise avait fait des études d'oenologie en Italie, la serviette est changée rapidement si elle tombe par terre...). Le chef est venu nous saluer. Mais, il y a eu une erreur sur la commande, les plats arrivent froids à cause de la clim qui était trop forte (il faisait 40degrés en extérieur l'été 2018 à Shanghai).

Il est préférable d'aller ce relaxer sur le rooftop avec un cocktail plutôt qu'au restaurant.