Prologue:
L'Atelier from Joel Robuchon owns its 2 stars from Michelin Guide since the creation of the guide in China back in 2017.

I decided to be a gentleman for our first year anniversary with my gf by inviting her in this restaurant, next to the Bund in Shanghai.

A couple of days before the D-day, I went to the restaurant to book the table. The waitress welcomed me and asked me if I wanted to book a table or at the counter. The difference is at the counter, you can order a-la-carte dishes, while at the table, only the 5 or 7 courses menu is available.
I informed her that I wanted a table but she warned me about the expensive price (~200euros pax, before tax, without beverages).

That's all good, dinner is scheduled for February, 14 as scheduled!
Let's discover the 7-course menu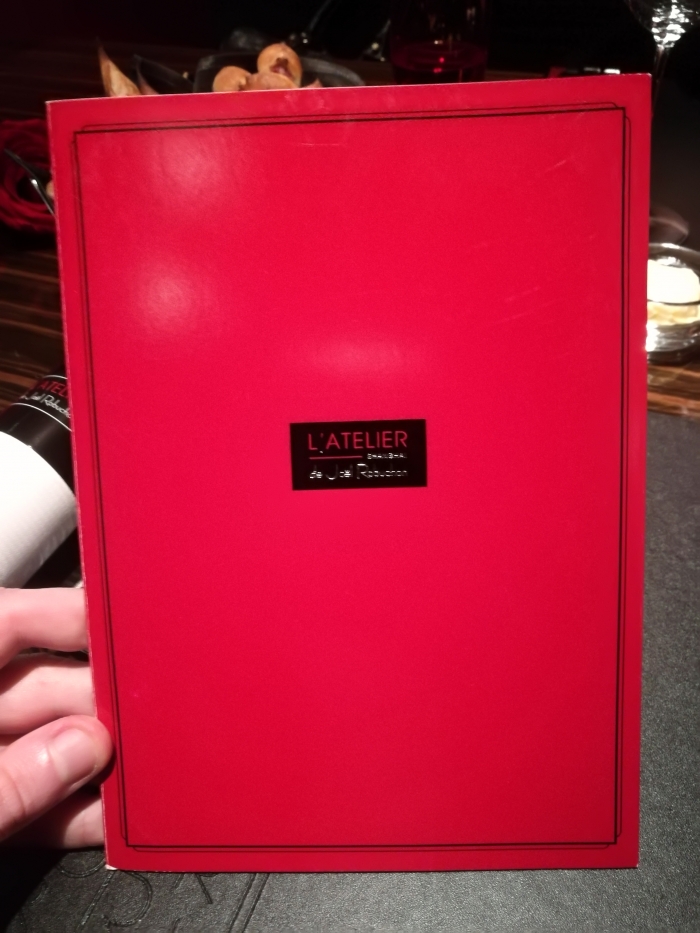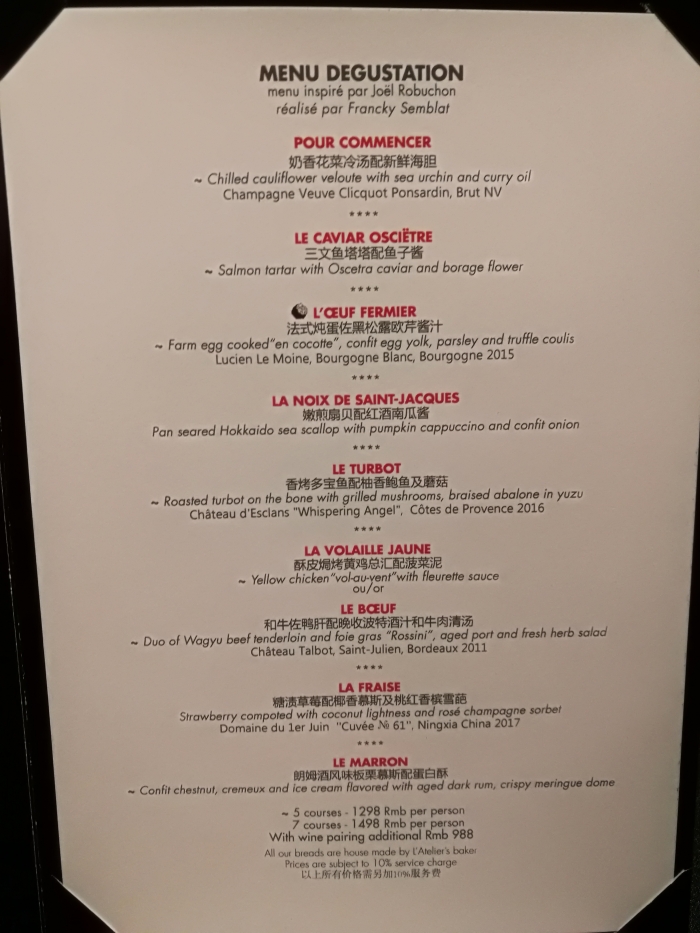 During the booking I had been asked the reason of my venue. Now I fully understand why!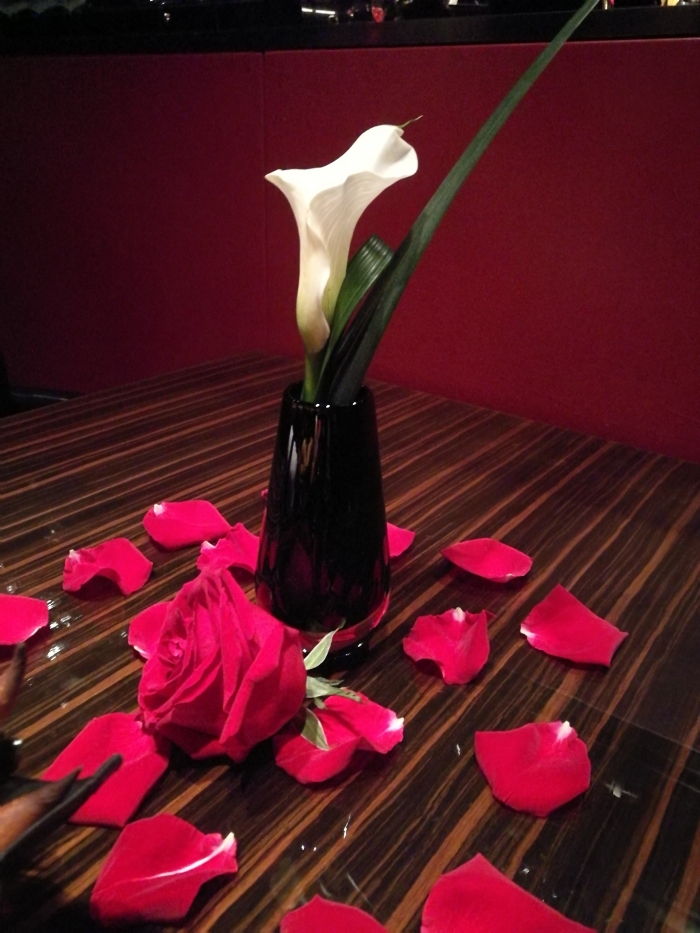 The bread was delicious (as a French that's a must to have on a restaurant table!). I finished it all on my own before starting the meal so we got a second platter right after.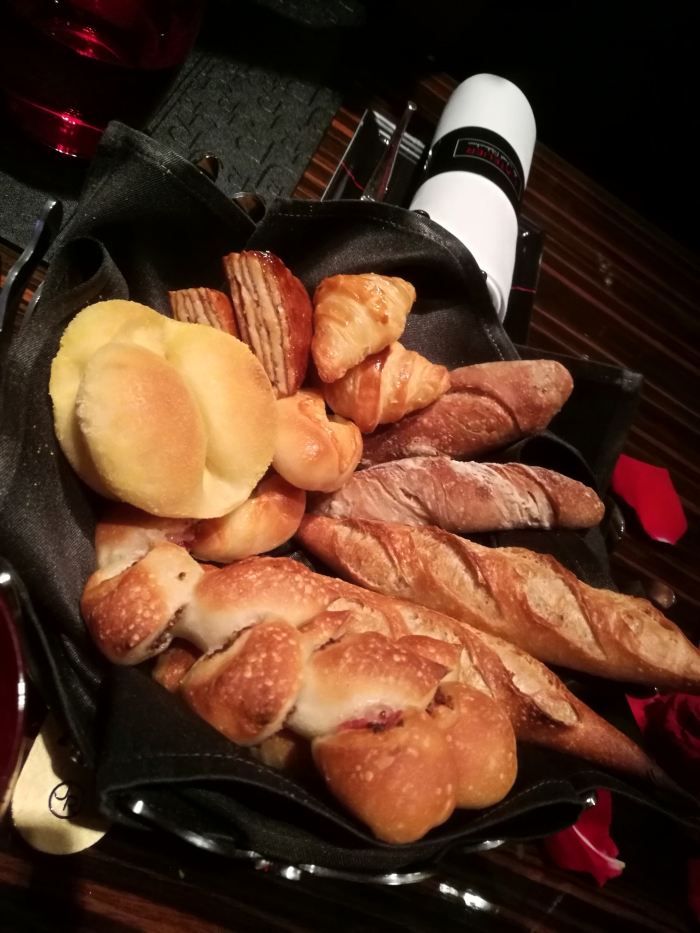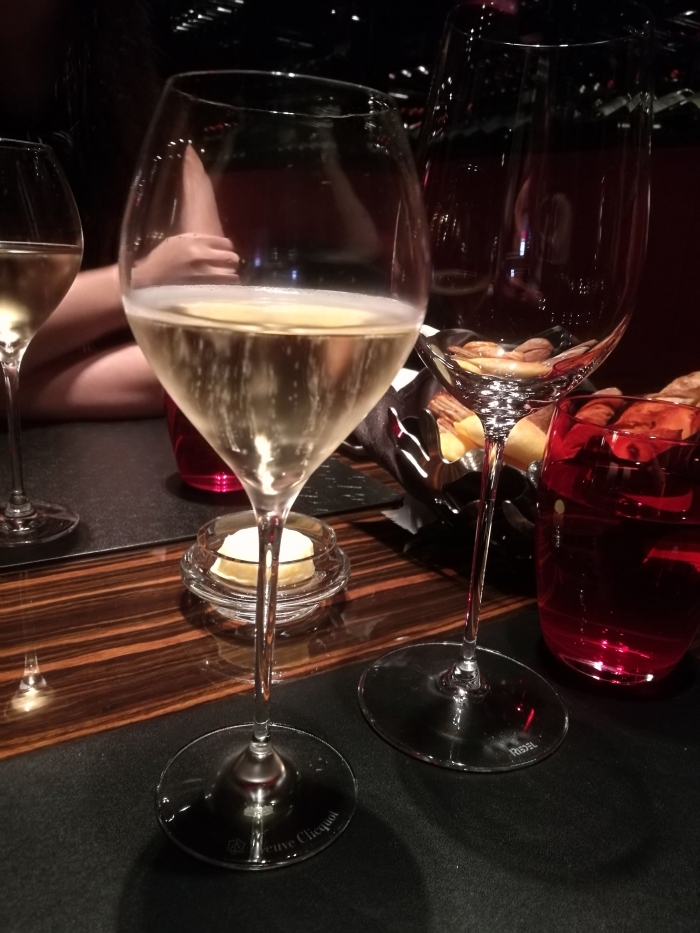 1-year anniversary must be celebrated with a cup of champagne! Cheers!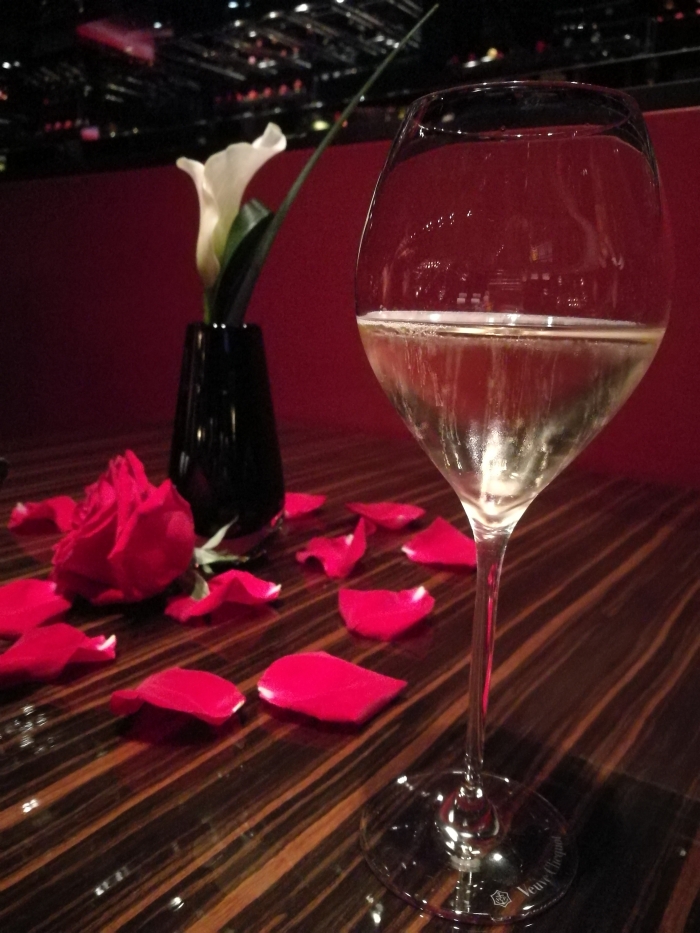 Chilled cauliflower veloute with sea urchin and curry oil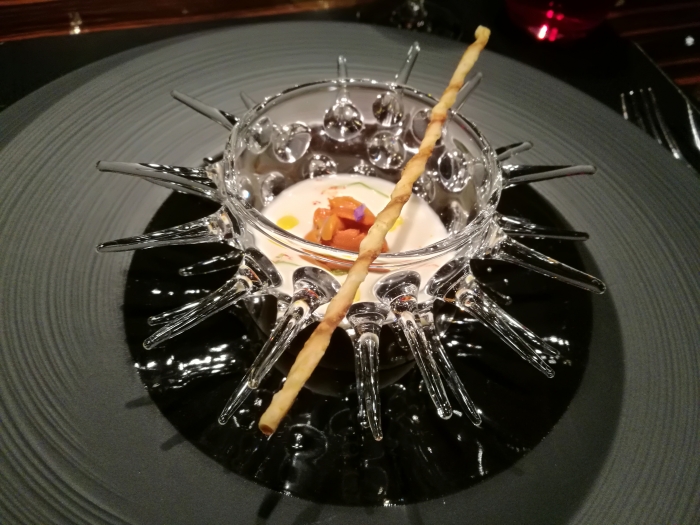 Salmon tartar with Oscetra caviar and borage flower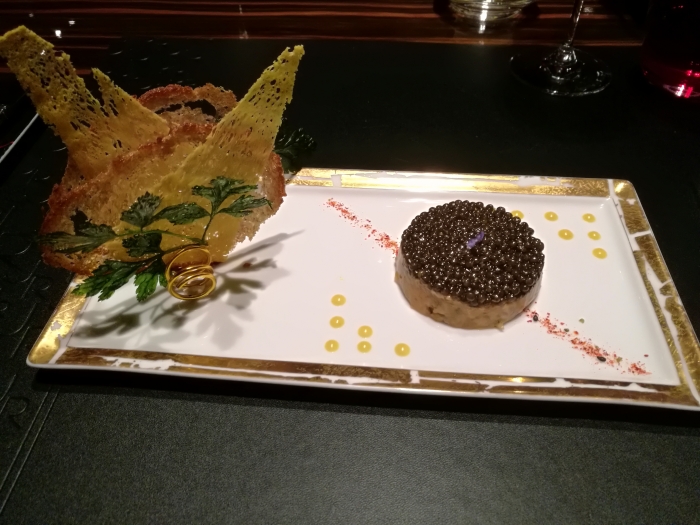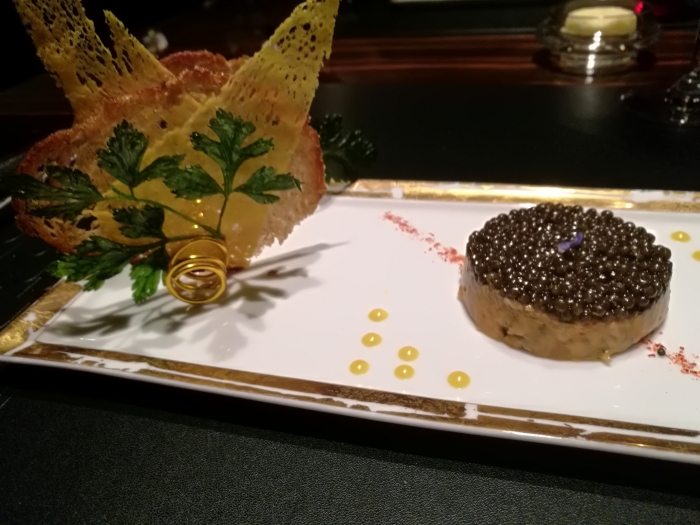 Farm egg cooked "en cocotte" confit egg yolk parsley and truffle coulis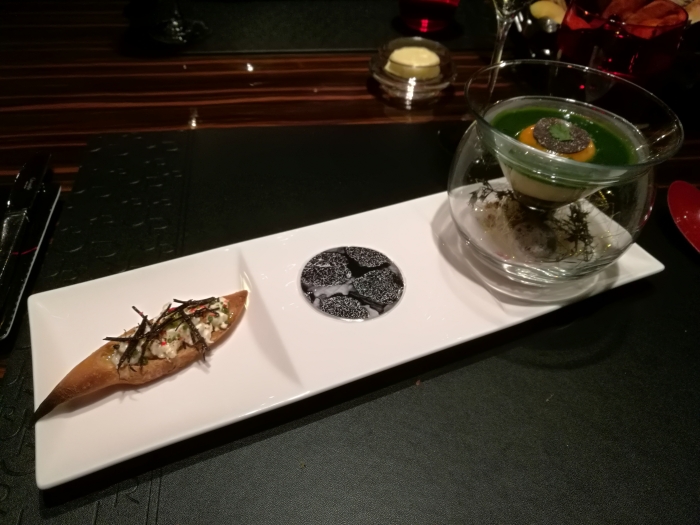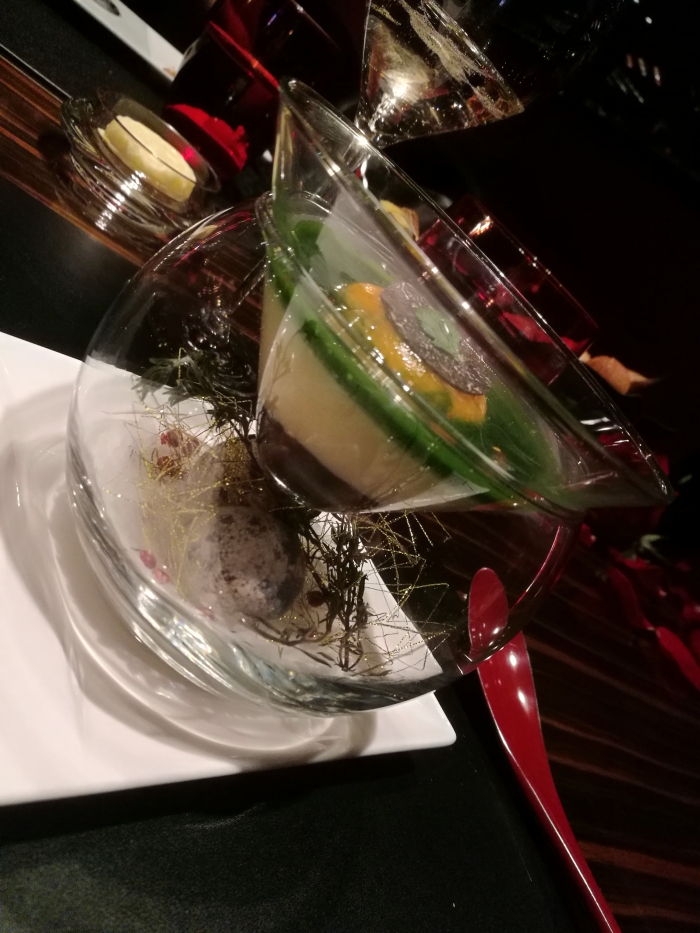 Pan seared Hokkaido sea scallop with pumpkin cappuccino and confit onion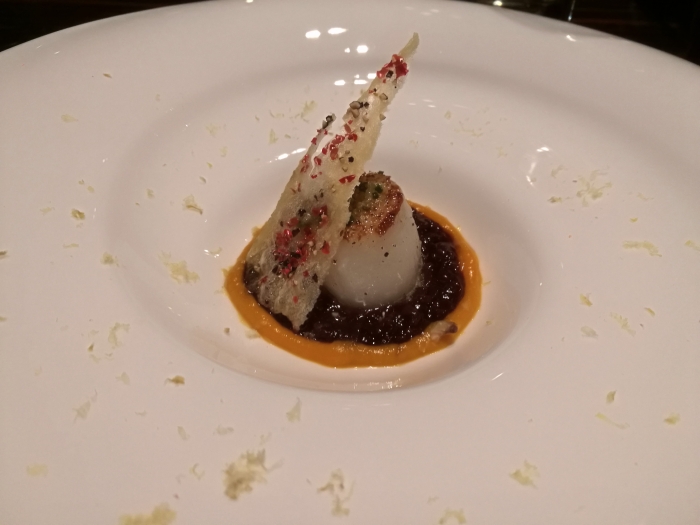 Cheers with Madam!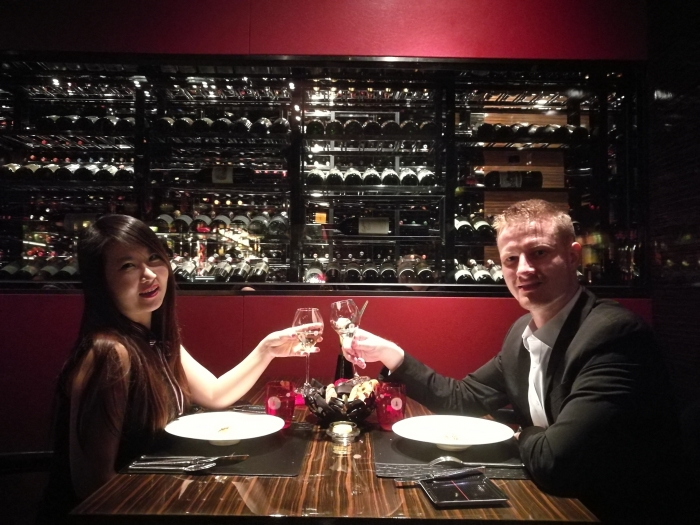 Roasted turbot on the bone with grilled mushrooms braised abalone in yuzu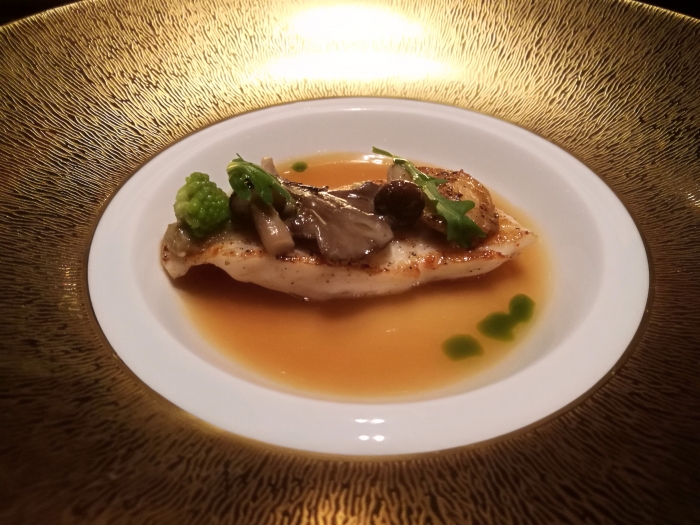 Duo of Wagyu beef tenderloin and foie gras "Rossini" aged port and fresh herb salad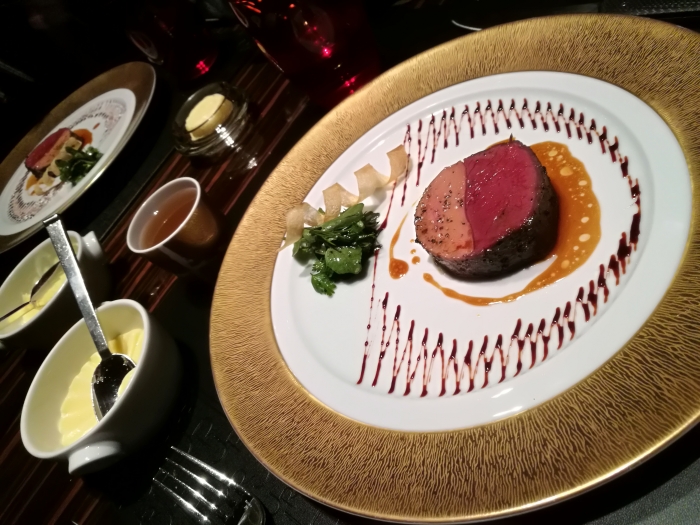 This dish was served with the famous Robuchon mashed potatoes. This mashed potatoes has more cream and butter than potatoes which makes the taste amazing! no fabulous! no gorgeous! Well i'm speechless! I finished both jar of mashed potatoes and the waitress saw it. She suggested to have an additional one! Impossible to refuse this nice offer!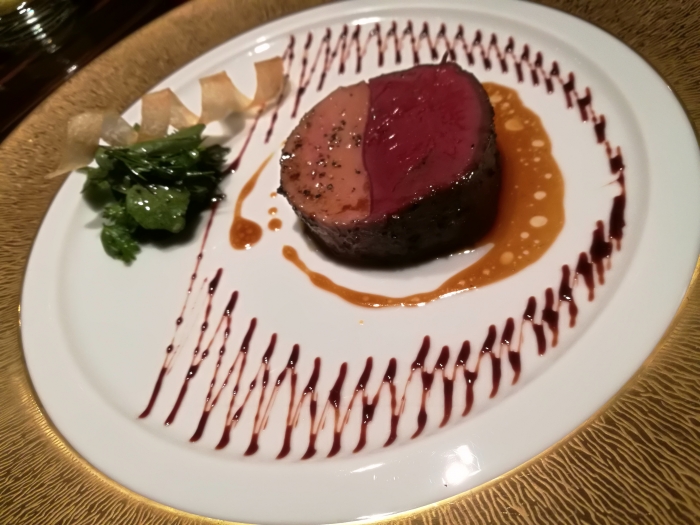 Strawberry compoted with coconut lightness and rosé champagne sorbet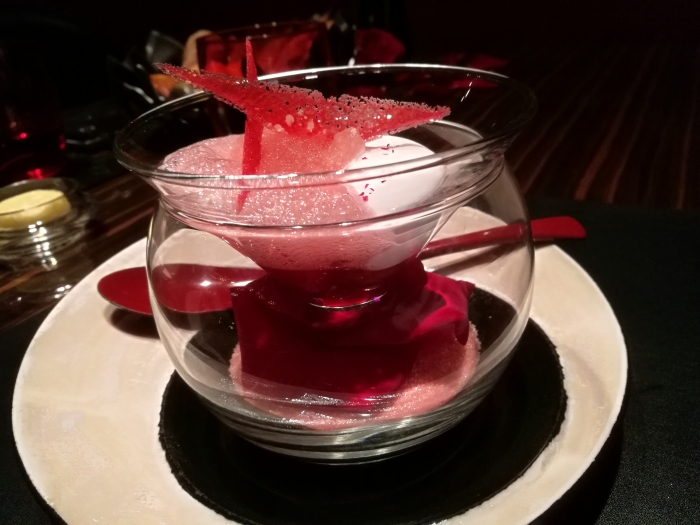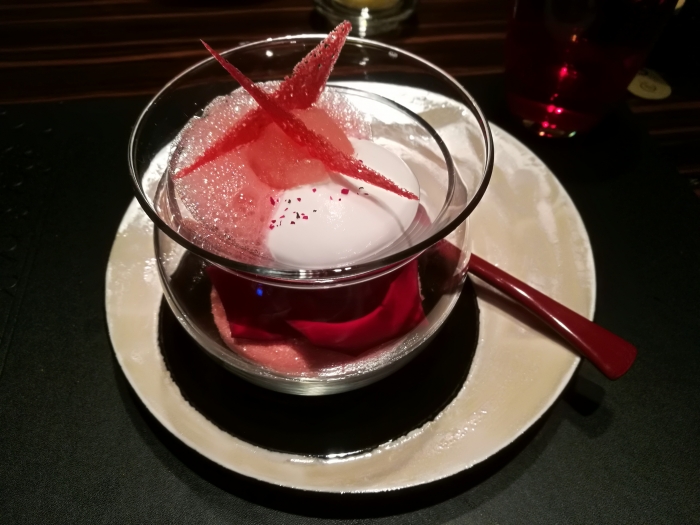 Confit chestnut cremeux and ice cream flavored with aged dark rum crispy meringue dome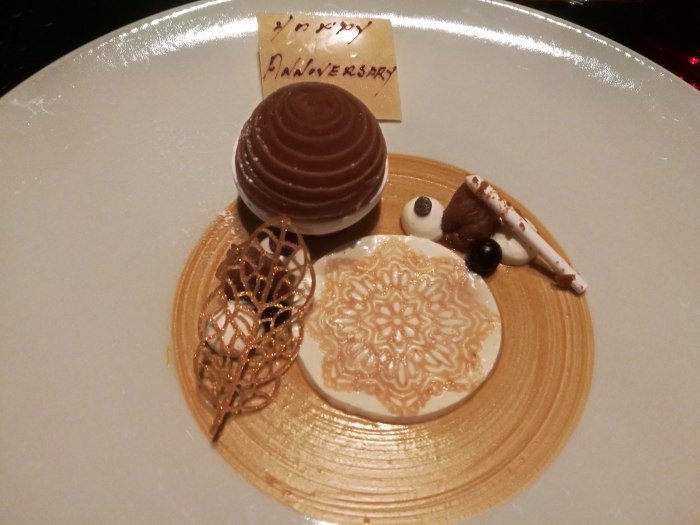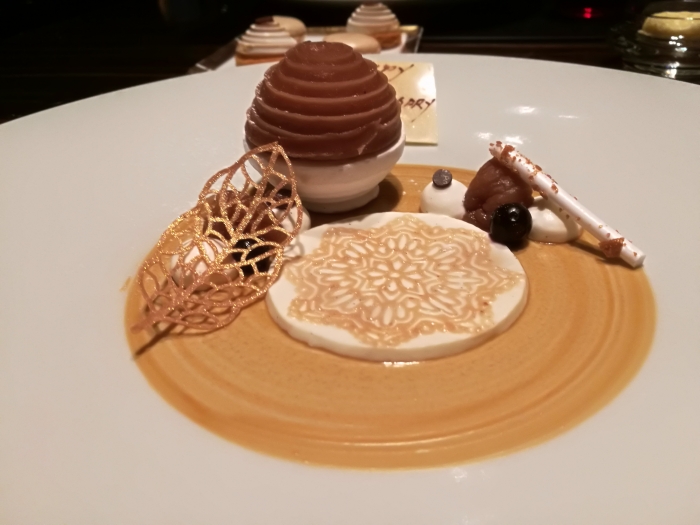 Lemon pie with meringue and macaron offered for our anniversary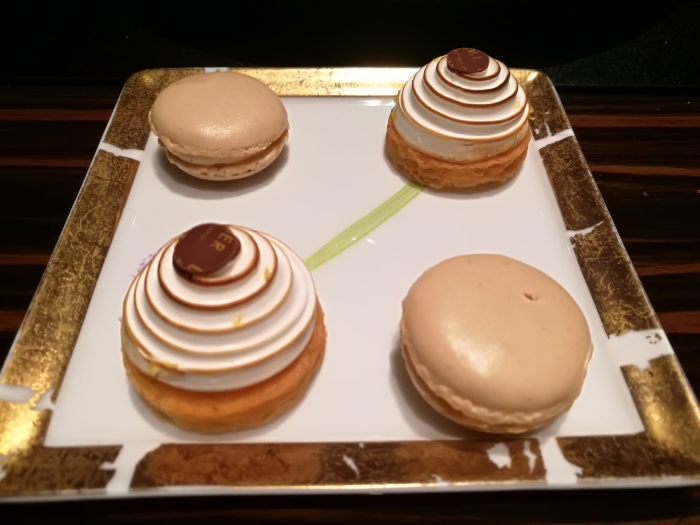 Second gift with complementary madelaines and cakes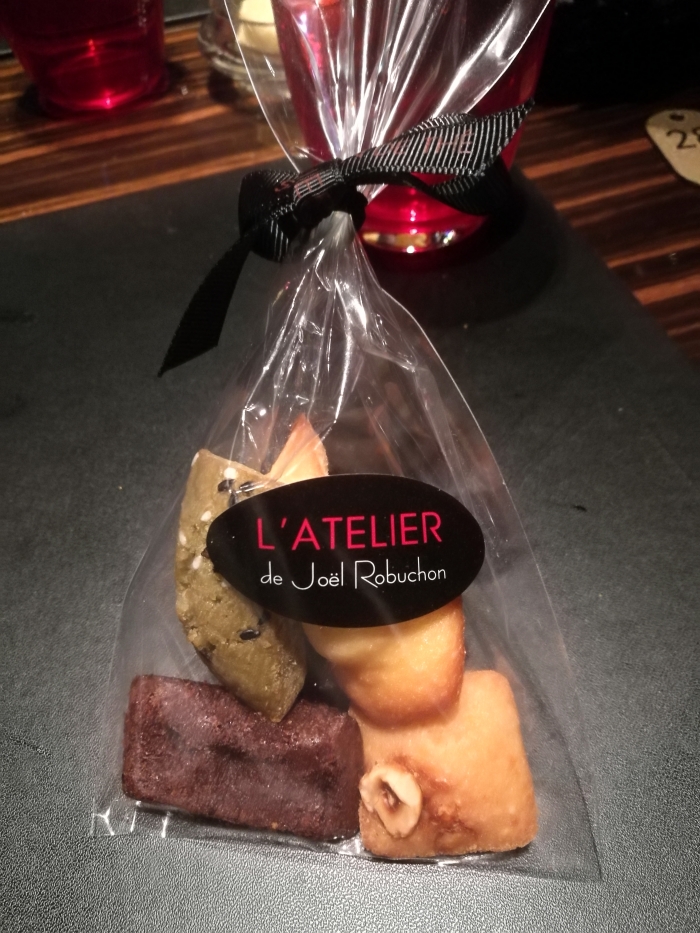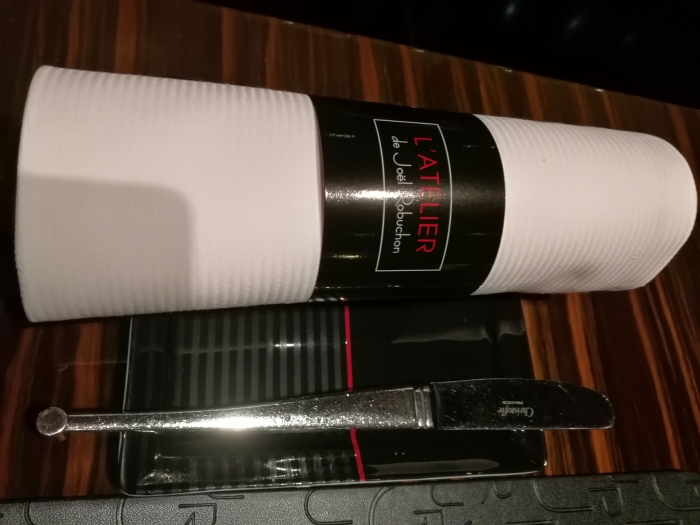 ========== L Atelier de Joel Robuchon ==========
Summary:
J'ai beau cherché, je ne trouve pas de point négatif, le personnel était professionnel et disponible à notre moindre attente. Le service et le cadre du restaurant sont également parfaits.

Le prix est un peu élevé mais se justifie par les 2 étoiles Michelin, la localisation et le menu en 7 plats!

Si vous passez à Shanghai, je vous conseille vivement d'aller y faire un tour !

Bon appétit ;-)