Prologue:
Hello and welcome to the last segment of my return from ATL that I took back in Feb.

Lots of things have changed and i hope that everybody is safe in the company of their loved ones during these unprecedented times.

This week I was supposed to be in Europe and reporting on UA Premium Econ cabin but due to the deterioration of the crisis there I changed this trip to HNL. However a few days ago I was forced to cancel my trip to Hawaii since the state declared a mandatory quarantine lasting 14 days for all inbound travelers.

I planned 4 trips between now and next month but I'm afraid that all of them will be postponed. There are more pressing issues that demand our attention.

We arrived earlier into ORD so I took a quick walk to McDonalds and bought a sandwich to bring aboard.. Plane at the gate.
Gate.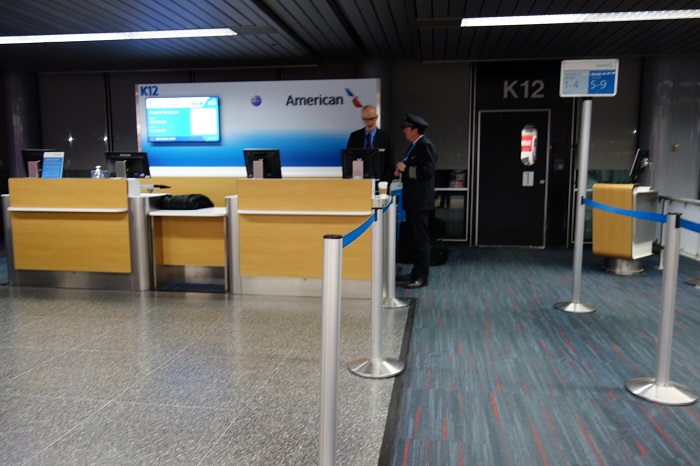 There were not that many pax on this flight. Boarding was orderly and priorities were respected.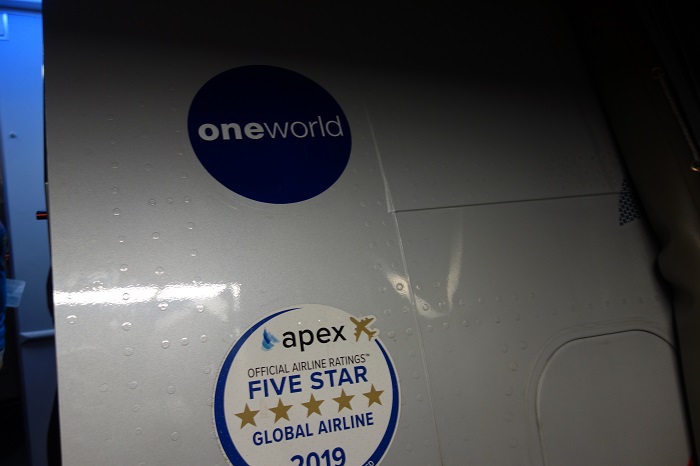 F cabin.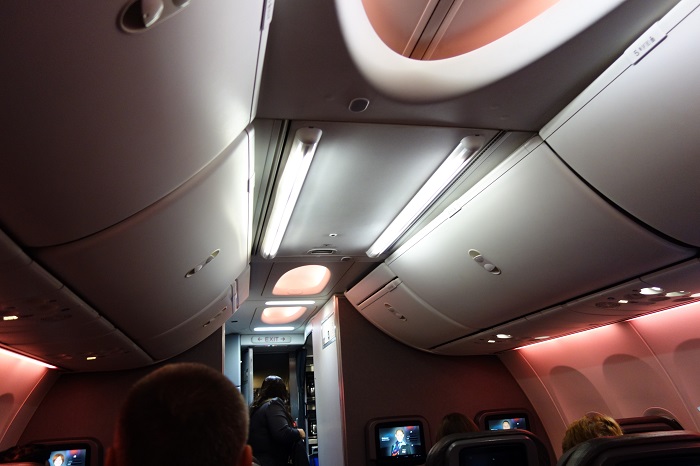 I settled into my aisle seat in row 6.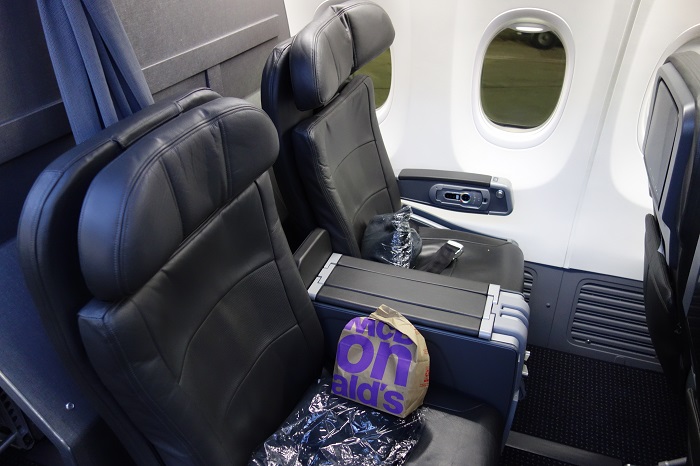 This protrusion is really uncomfortable.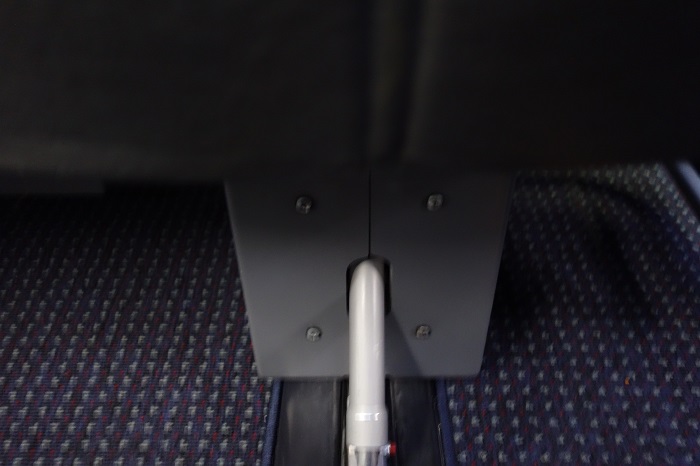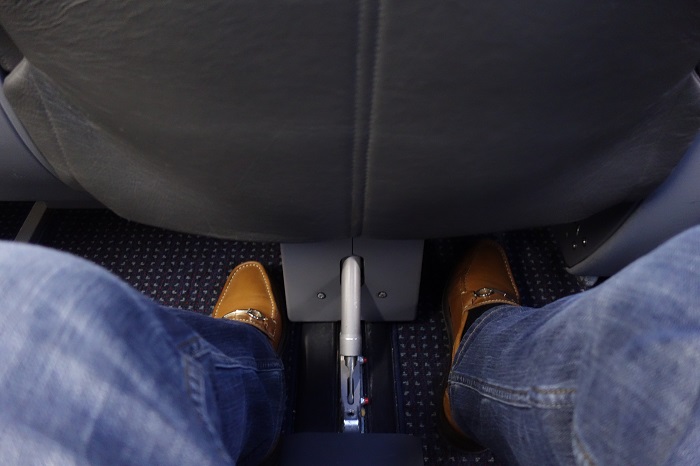 I ordered a cranberry juice for pre-dept. drink.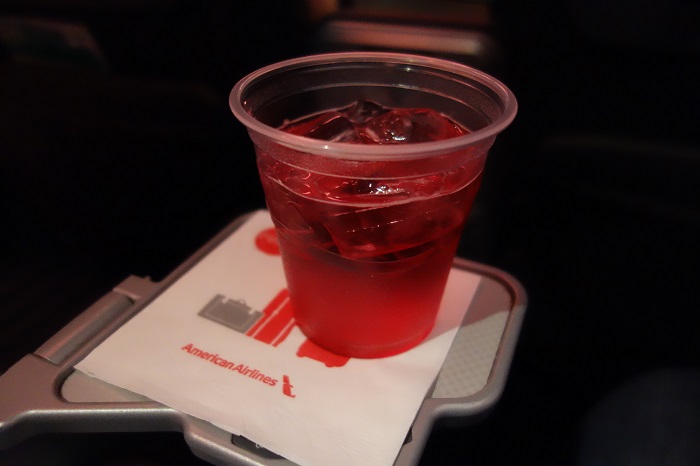 After everyone boarded and the door was closed I was surprised that I did not have a neighbor so I quickly moved to the window seat.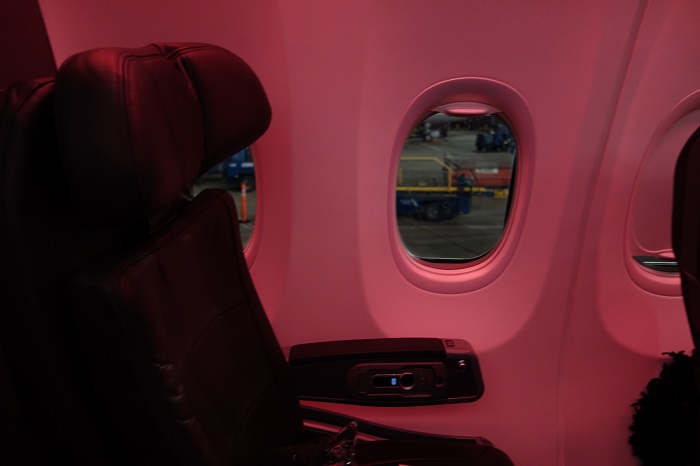 The armrest can be lifted to allow for more space.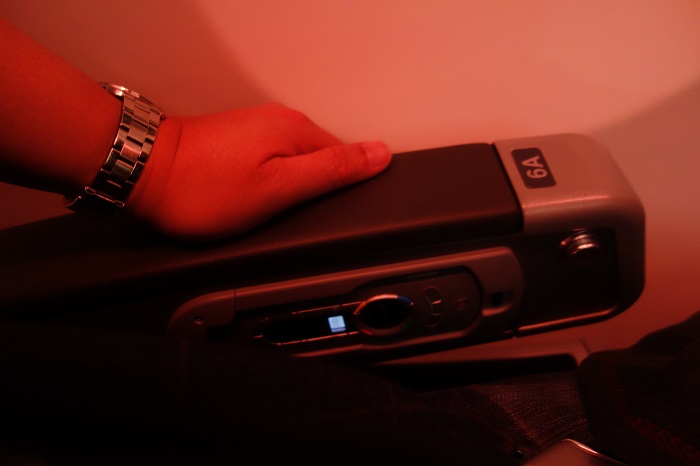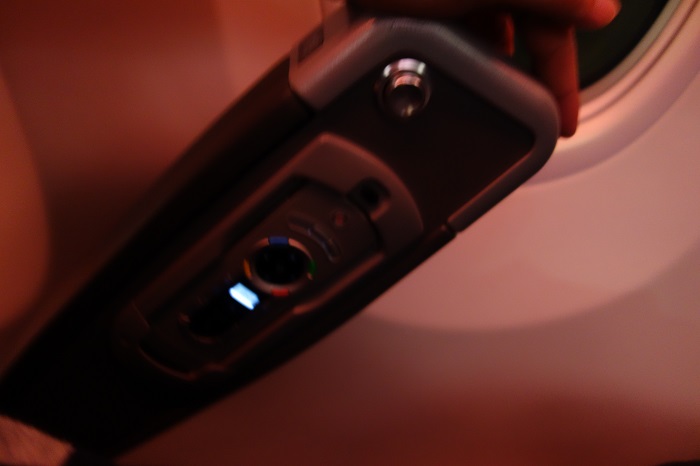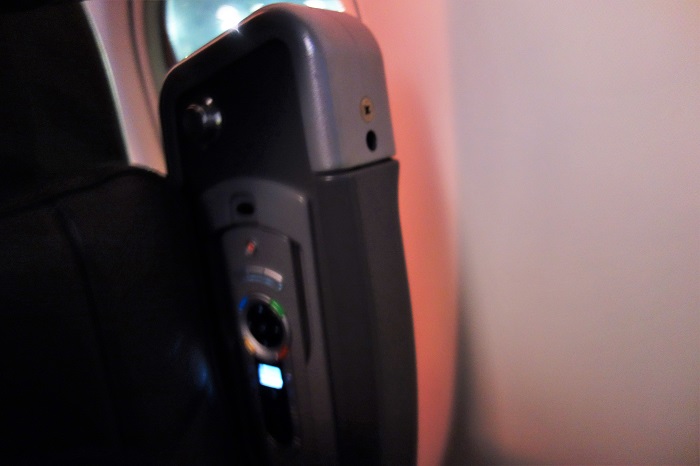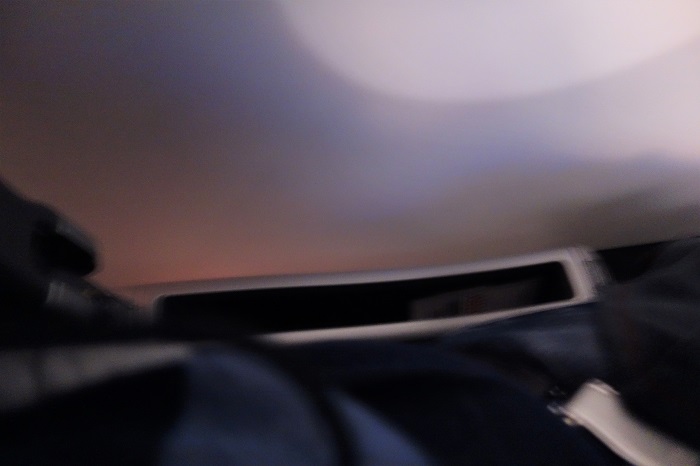 Taxiing out.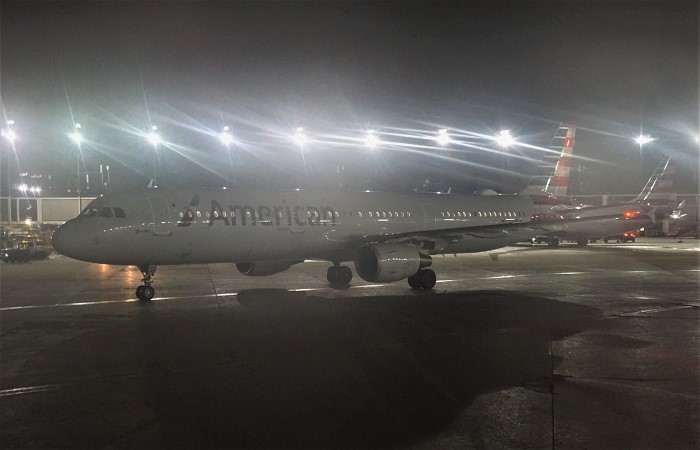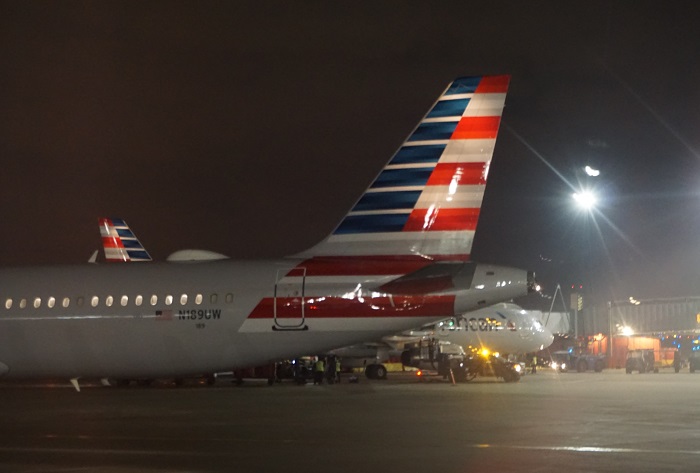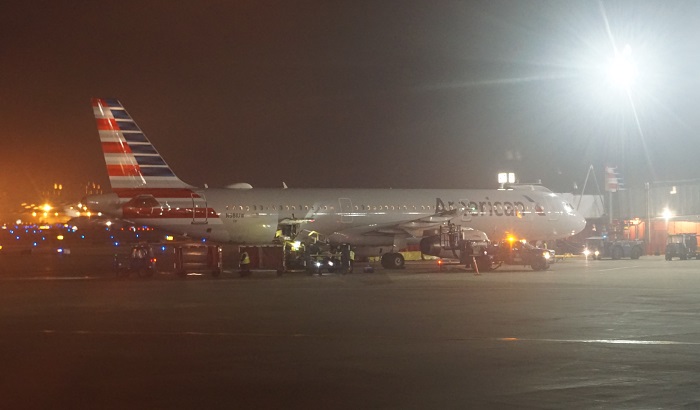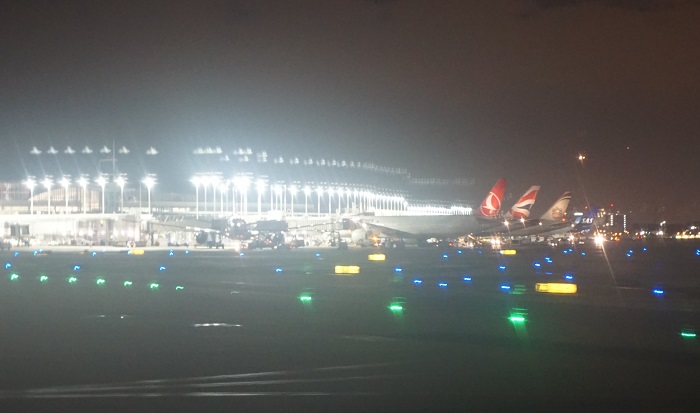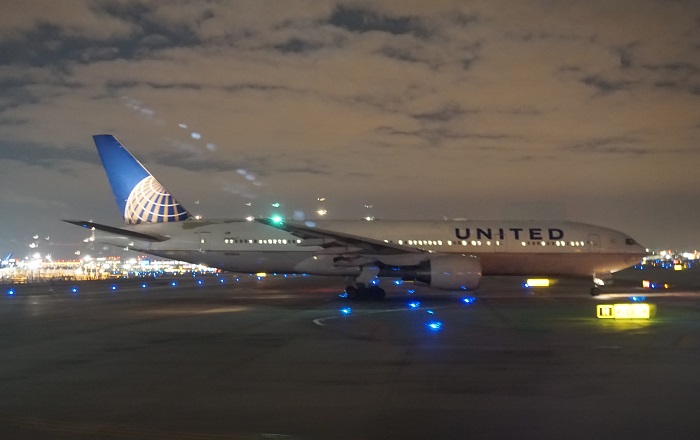 Bye ORD!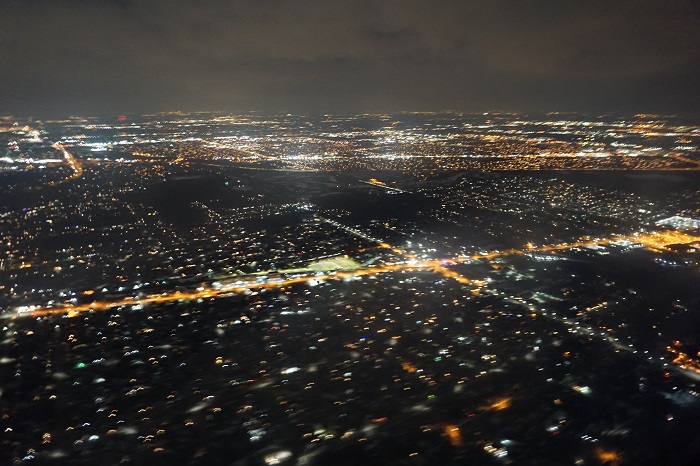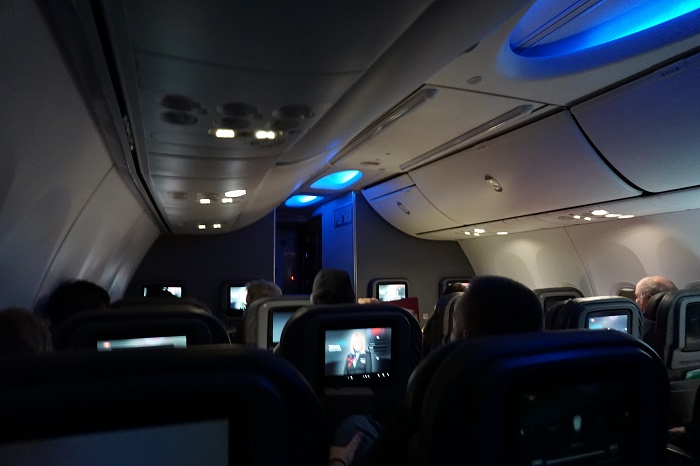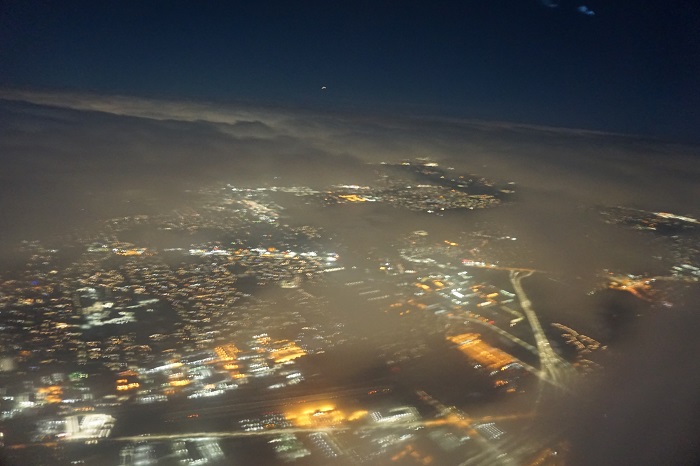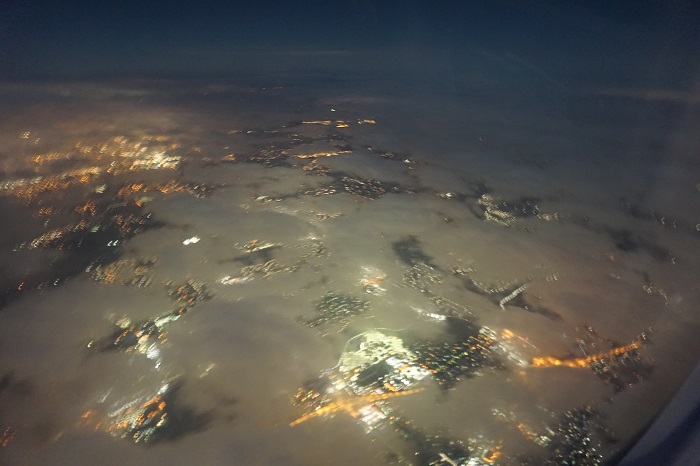 Love the extra space.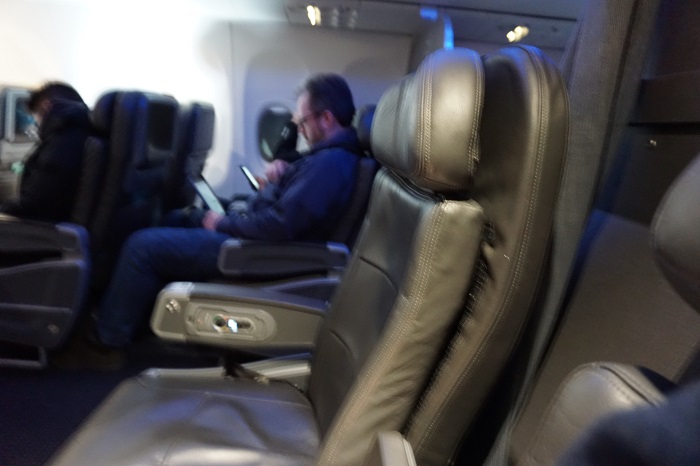 Hot towel to start the service.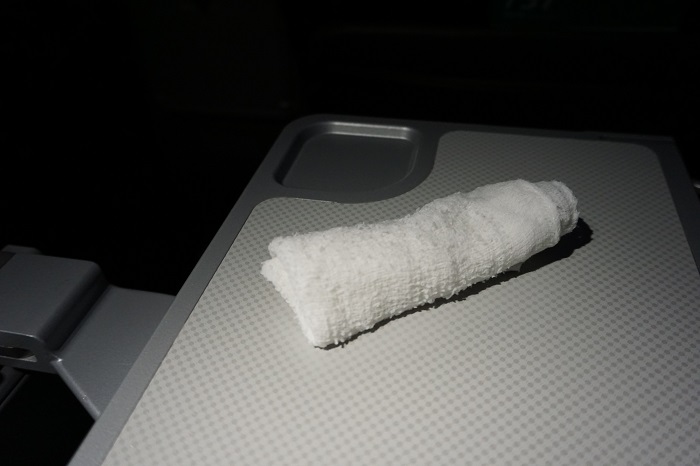 FA was friendly and offered a "light" dinner with a tortilla chips with salsa OR cheese plate. Calling this refreshment service a "light" dinner is a stretch in my humble opinion. Warm nuts were offered along wit ha beverage of choice. I asked for a glass of water and hot tea.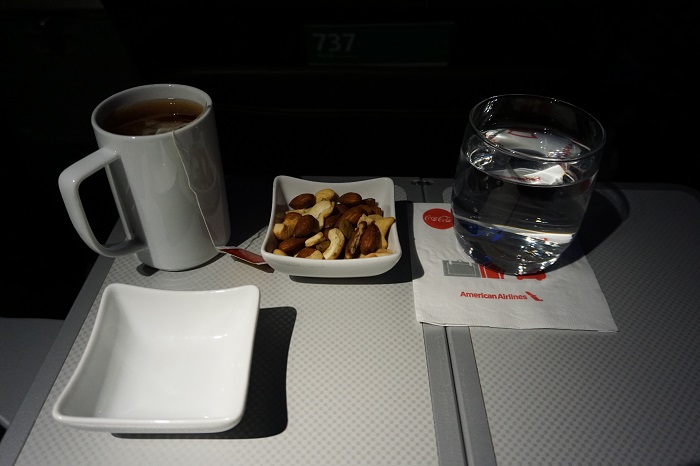 Tortilla chips with salsa.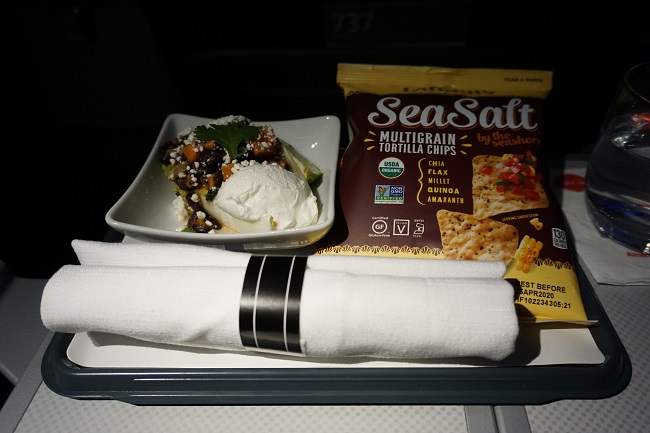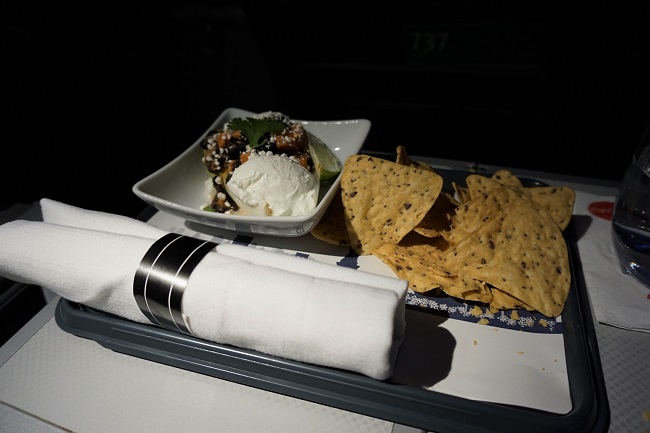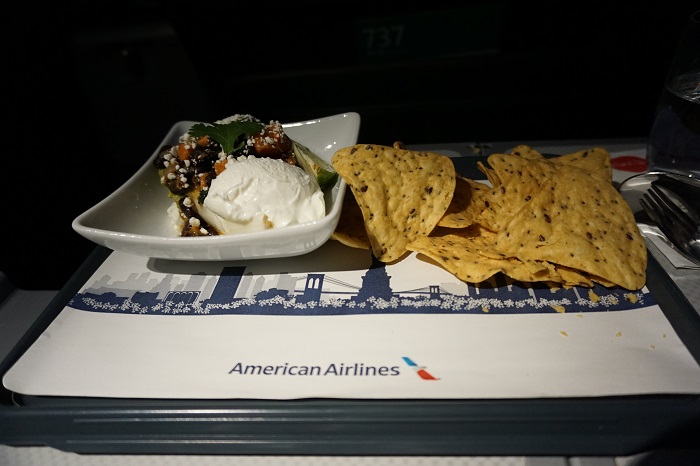 Later I asked the FA is there was any cheese plate left and he gladly brought me an extra tray.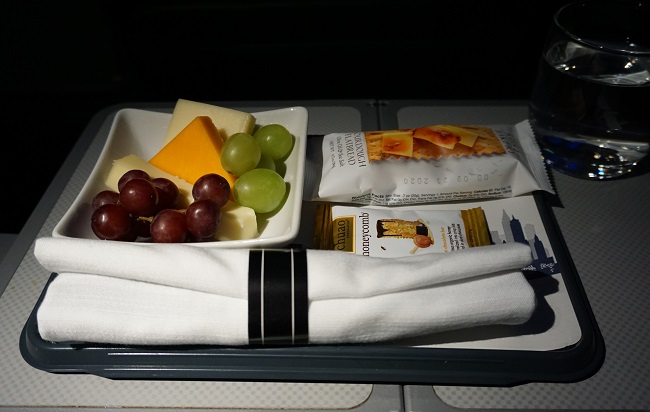 Tray lining advertising NY.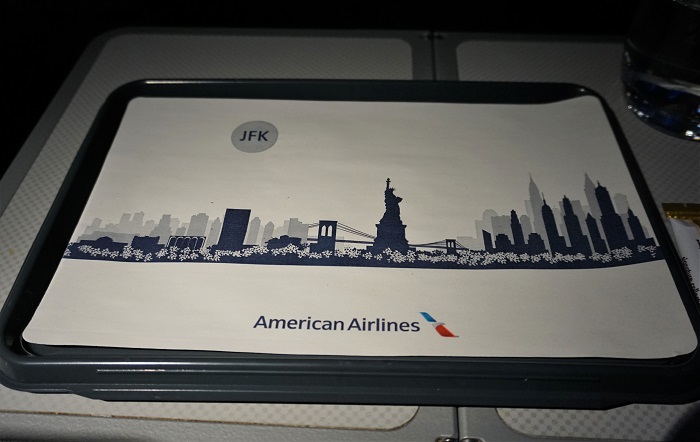 Cheese plate.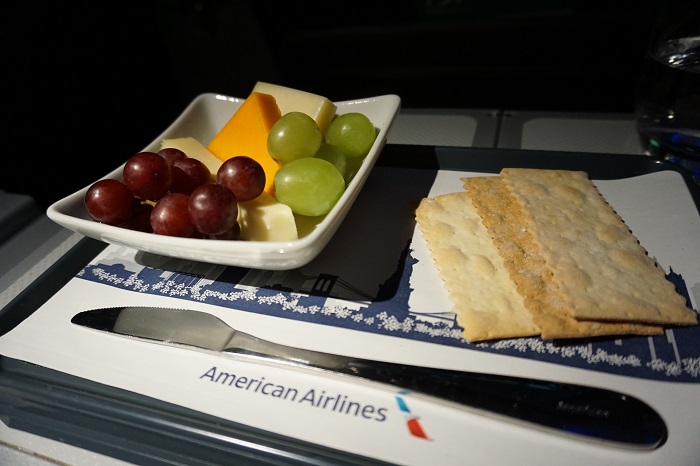 Very uneventful flight and after a while we were getting ready for landing.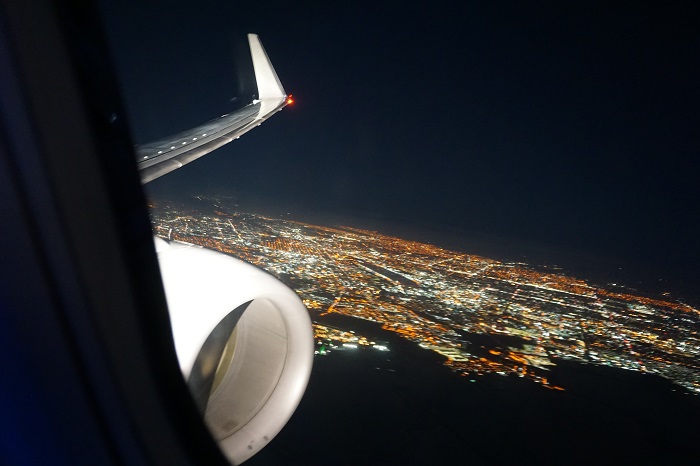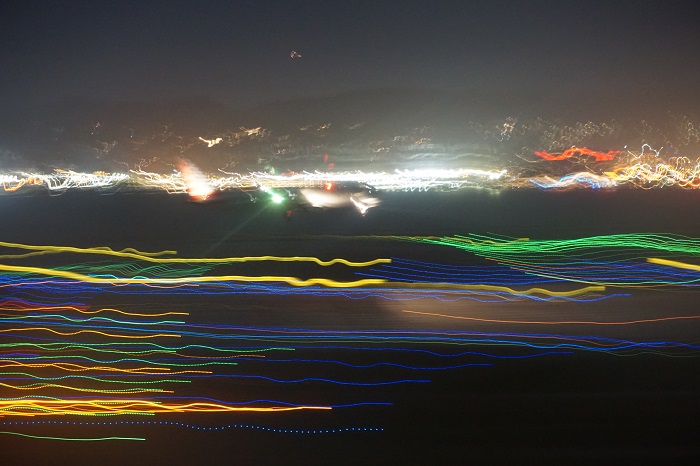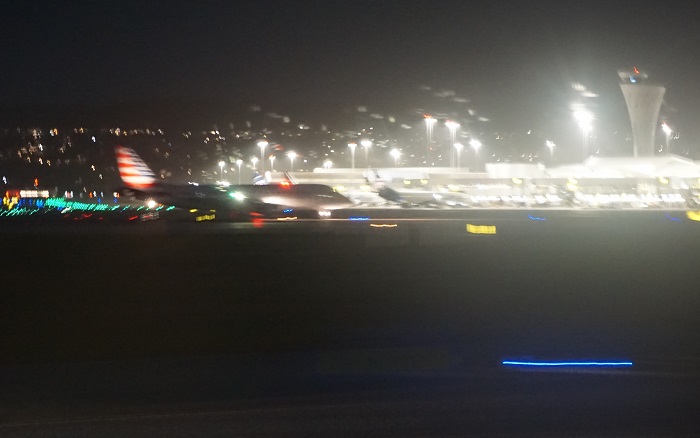 We parked next to the A330 (ex-US Airways) that would depart for PHL.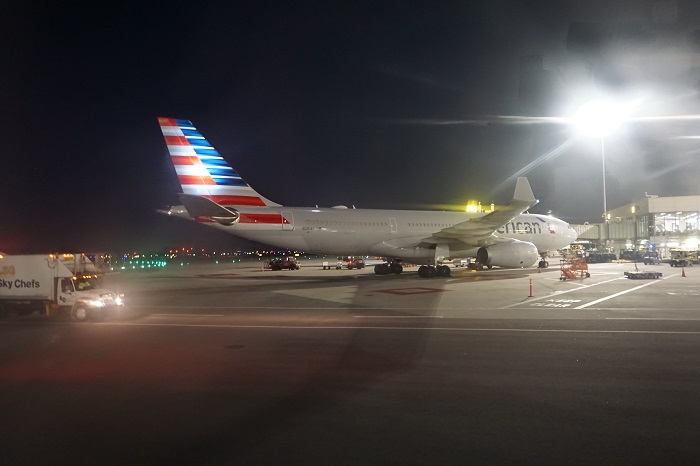 ========== O'Hare Intl Arpt (ORD) - ==========
Security/Immigration efficiency:
9/10
Services and activities:
10/10
General cleanliness:
10/10
========== American Airlines - Airline ==========
On-time performance:
10/10
Breakfast or light meal before arrival:
0/10
========== San Francisco Intl Arpt (SFO) - ==========
Security/Immigration efficiency:
10/10
Services and activities:
9/10
General cleanliness:
10/10
Summary:
This was a good flight with AA with friendly and efficient crew. The fact that I had an empty seat next to me made for a more comfortable trip.

Catering was a bit lacking for a flight of this length. We missed the cut off time for dinner by 20 min. which is not that late. Personally I think AA should have served something more substantial like a sandwich with dessert instead of this snack service. However given the current crisis AA has changed its catering protocol and flights under 4 1/2 hrs will not longer receive a meal. Times have changed indeed.