Prologue:
Before I start the report, I have to admit, I'm a big fan of Qatar Airways despite its flaws. Back in 2006 I was still in college and yet I had to fly to meet my girlfriend in NY (why love must be so complicated?) and I needed to work (grocery store) at night and in the week-end to pay my flights. I was 20 and as I French, my first choice was AF. I quickly moved up between the tiers to end up being Platinum at 20 years old booking only coach. It was once possible to have a status as a coach flyer. I was emotionally in "love" with AF even if I was the first to criticize the airline. I was literally blinded by AF and I had no desire to sample new airlines. As I grew up, I met another girlfriend who happened to be a Flight Attendant in the Middle East. While it was easier to meet since she asked to have the CDG rotation every week, we flew a lot together in different places where I had to experience new airlines.. My First QR Flight (in 2009) even in coach was memorable. I was blown away by the experience with no idea that I could become QR addict nearly a decade after my first flight.

Back on the topic: QR4 bound to DOHA.

I went to collect my boarding pass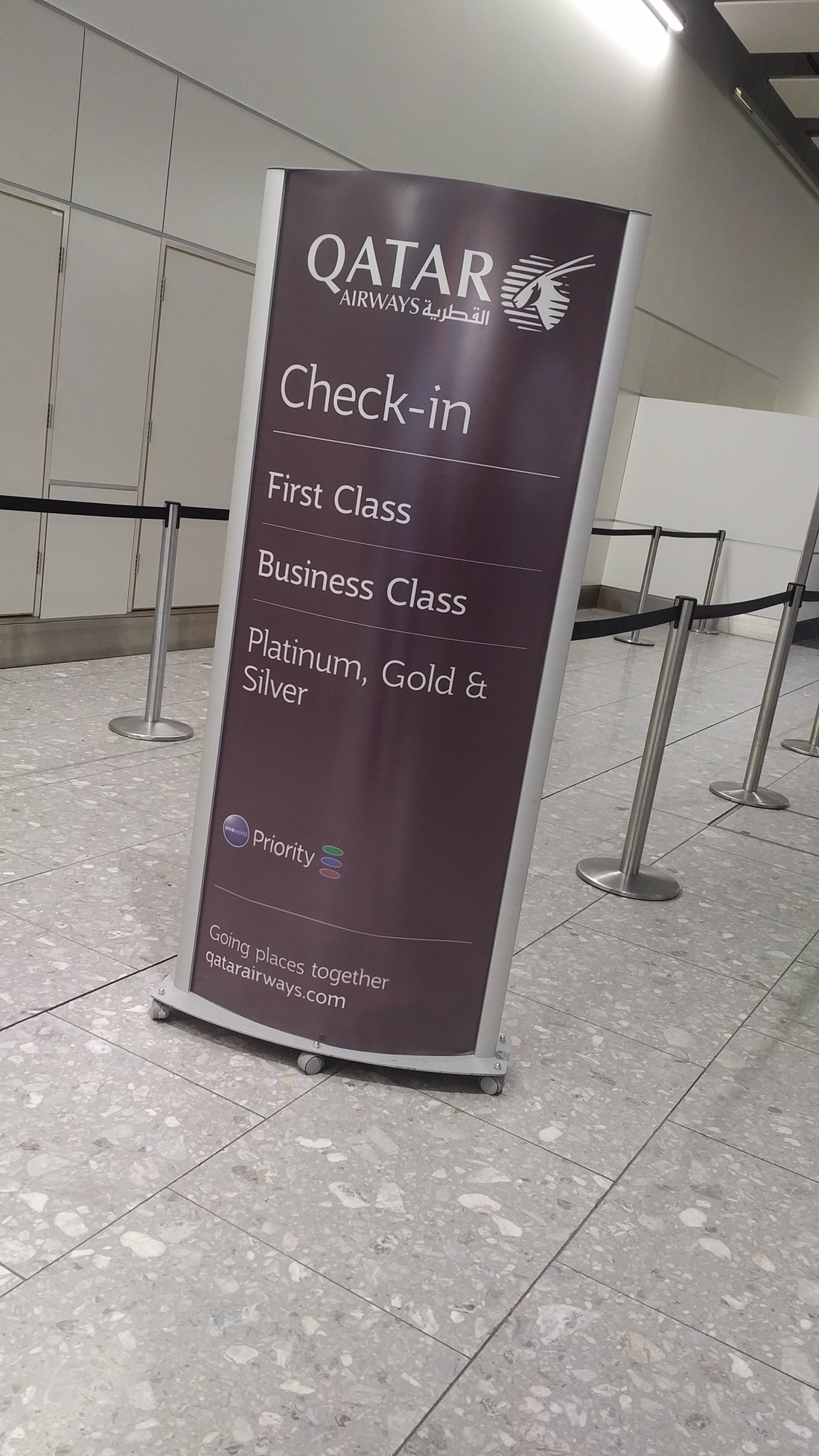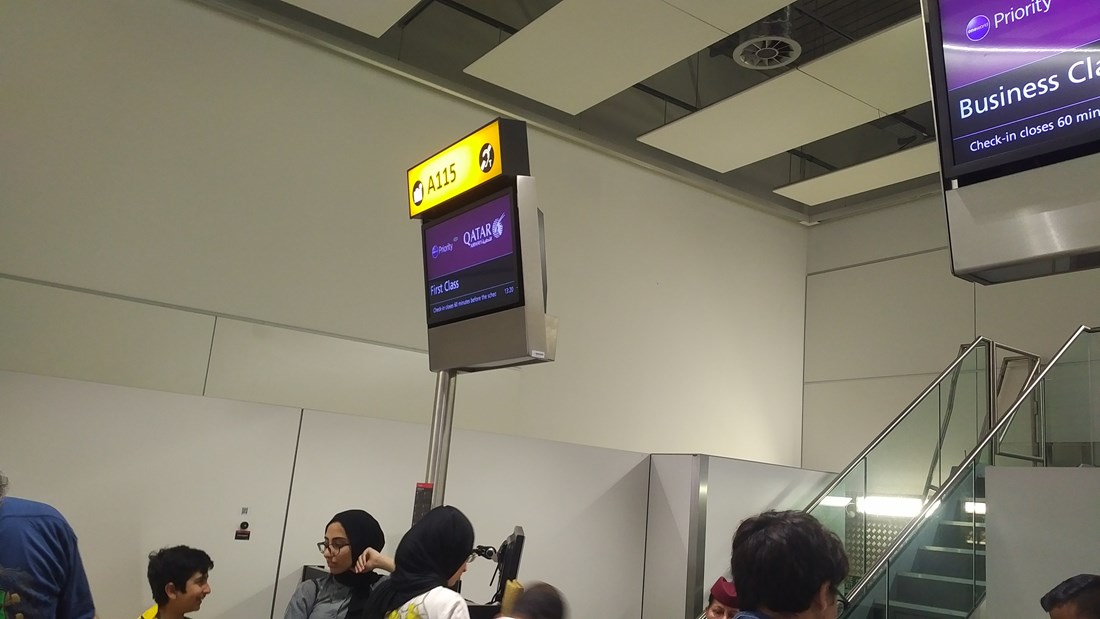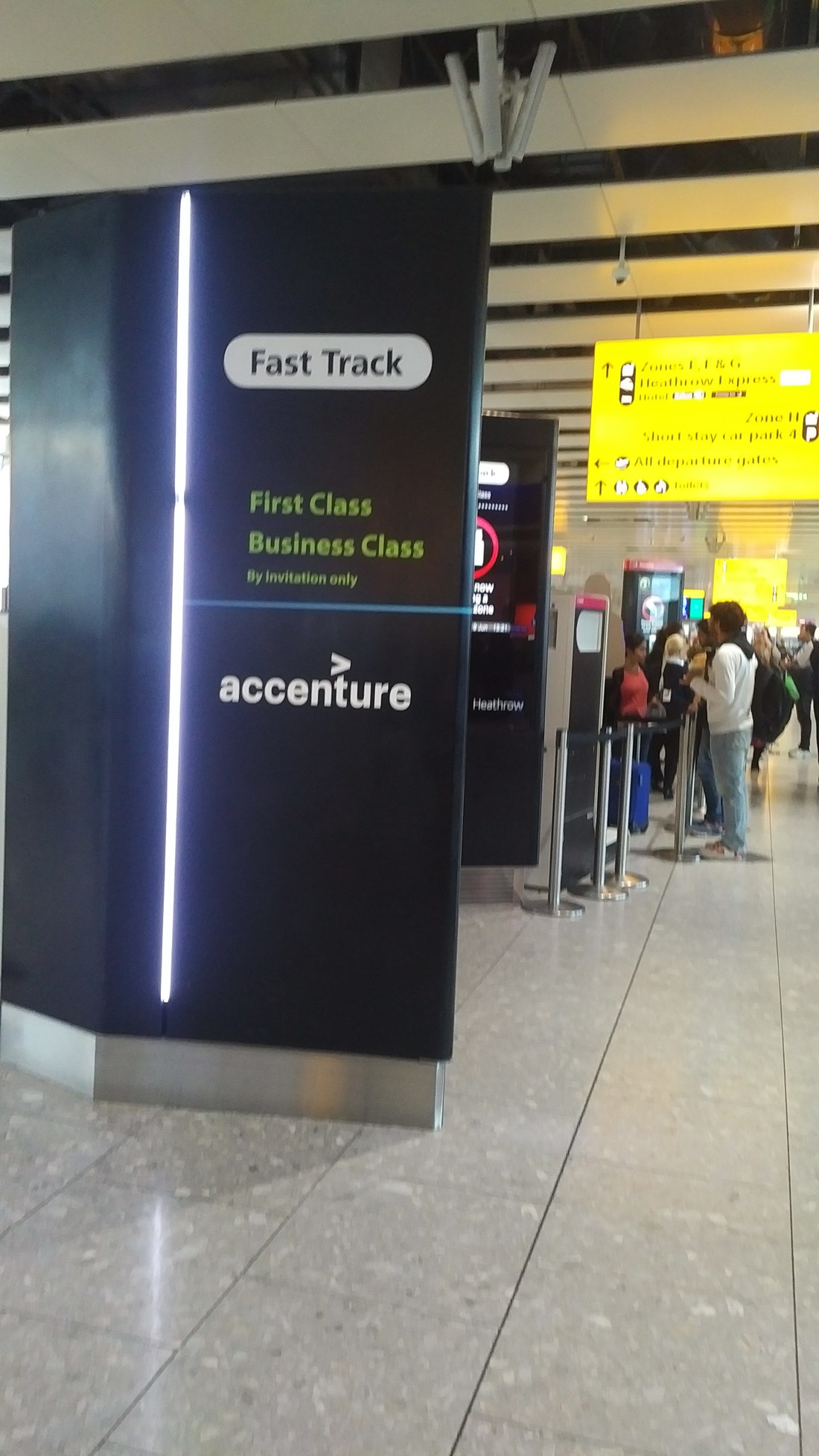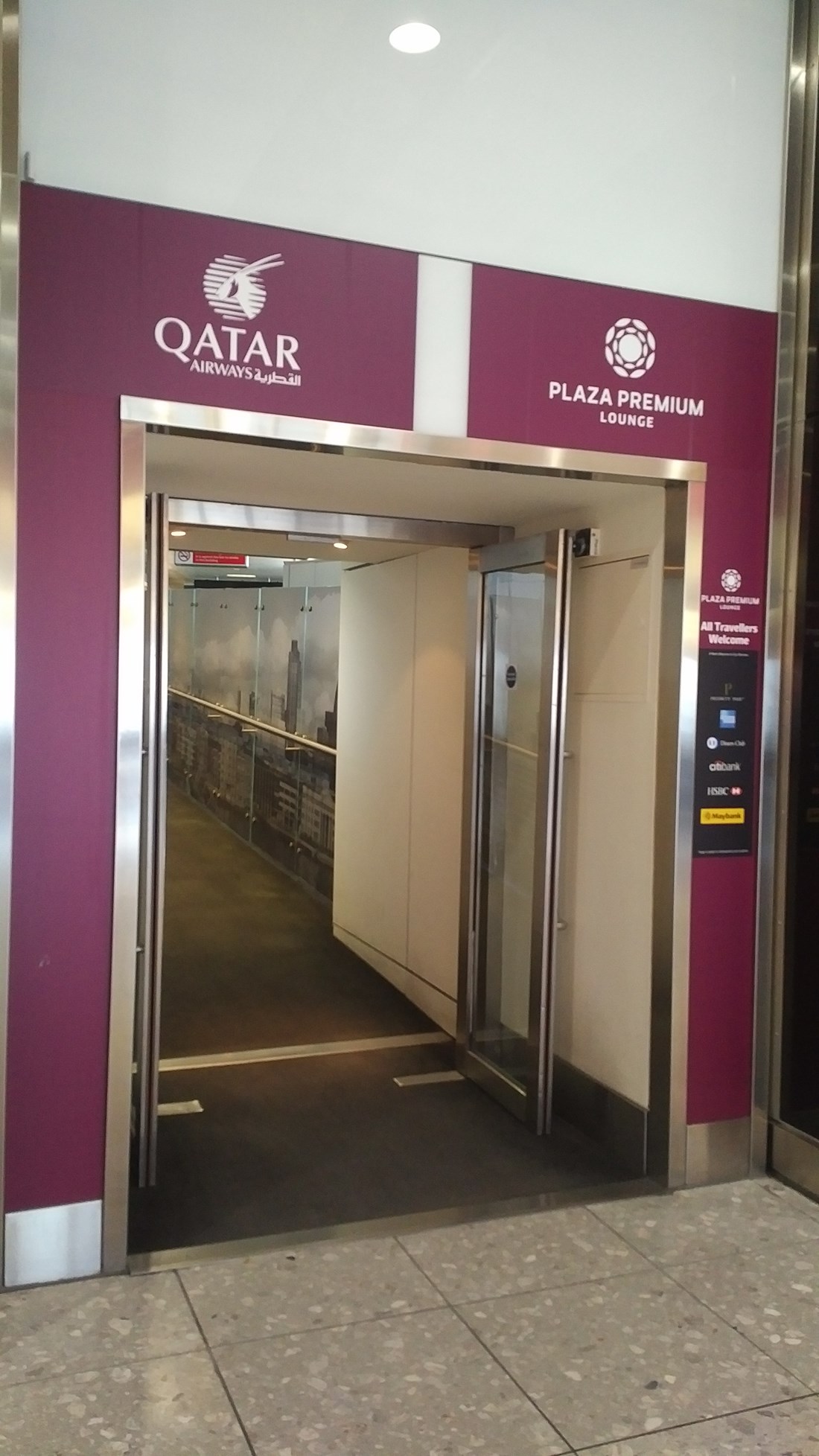 Lounge entrance where I was warmly welcomed. I decided to drop my luggage and only kept my carry-on.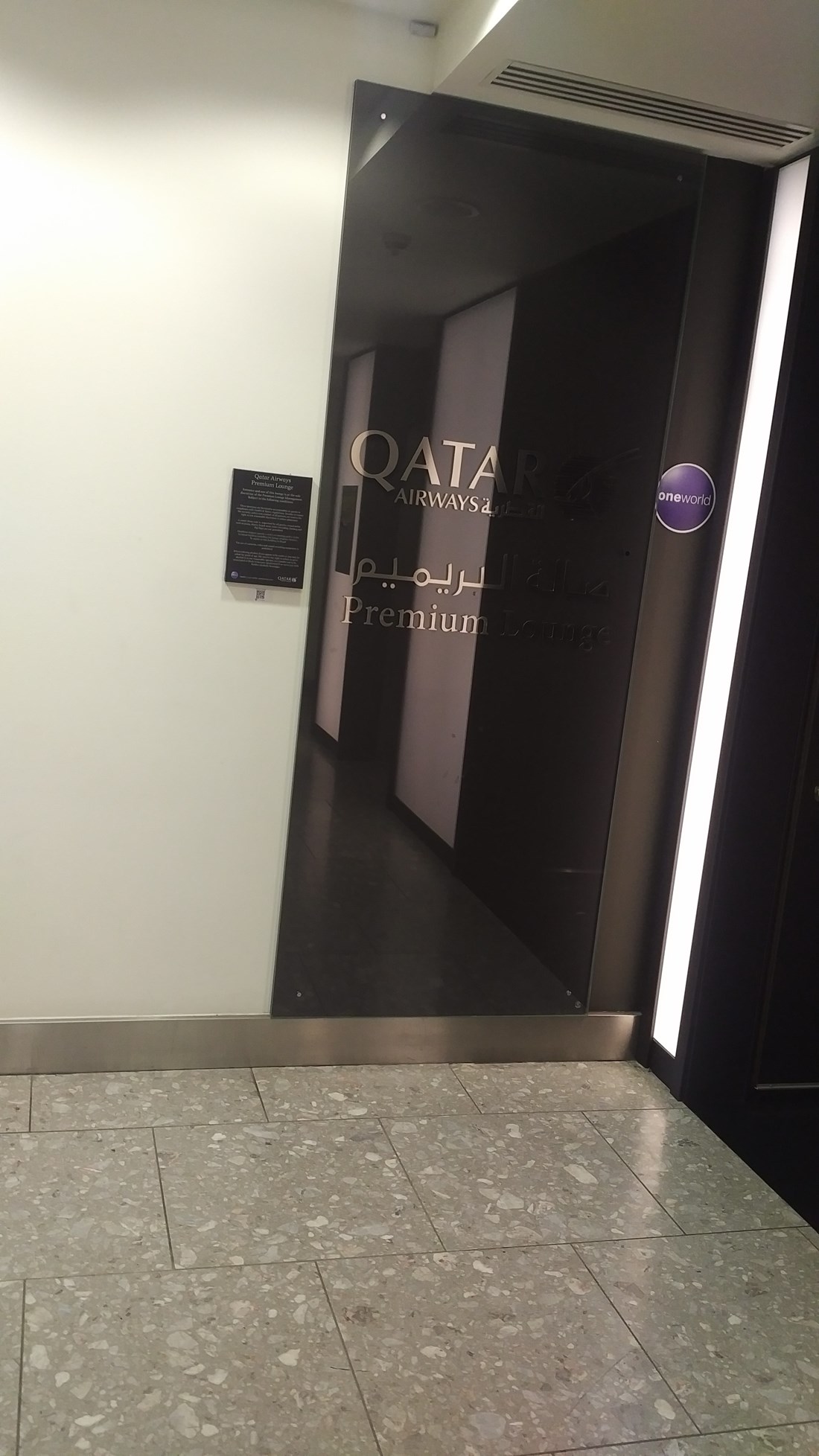 The lounge is almost identical to the new one in Paris. It?۪s bright and sleek. I let the pictures do the talking.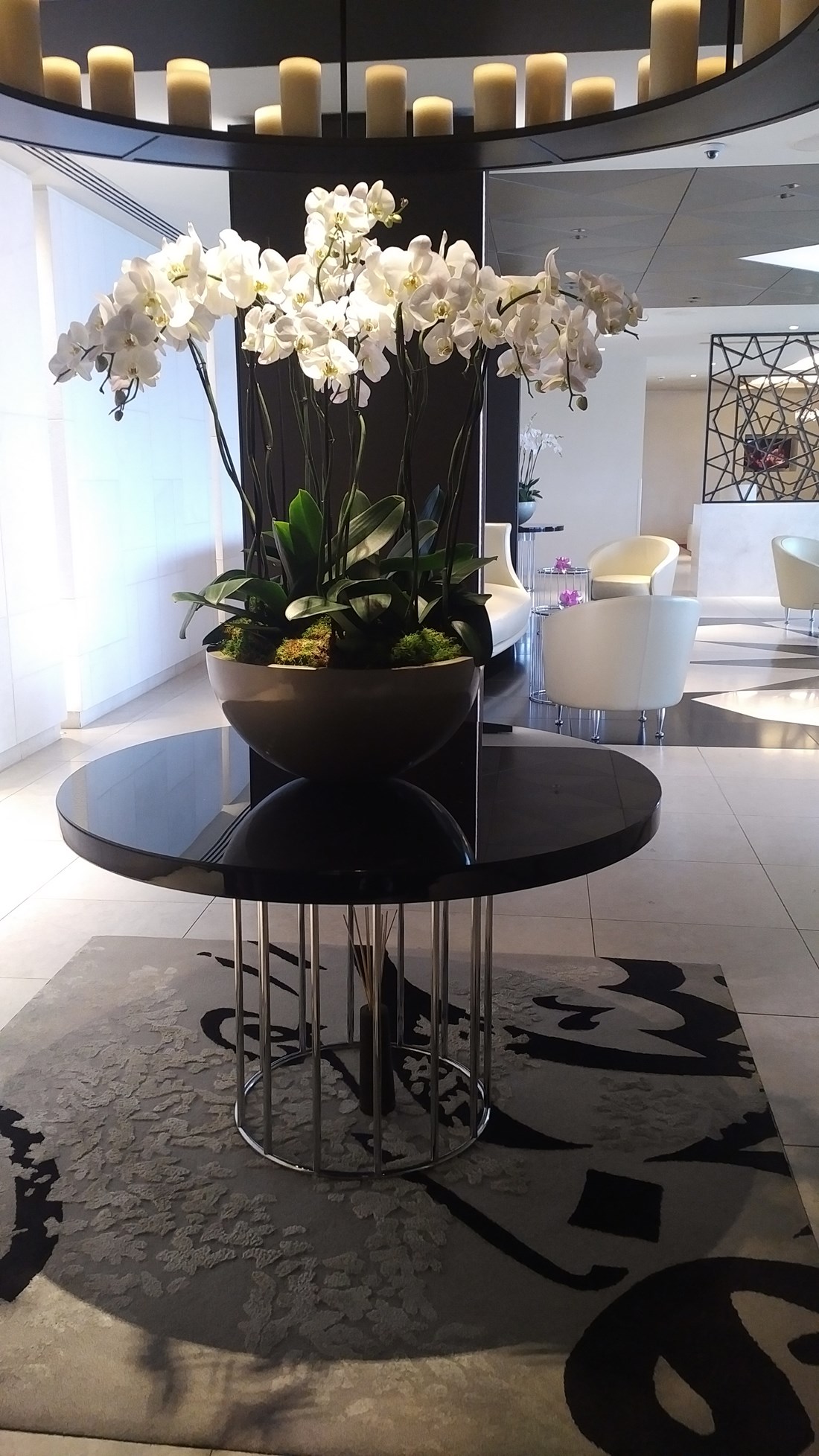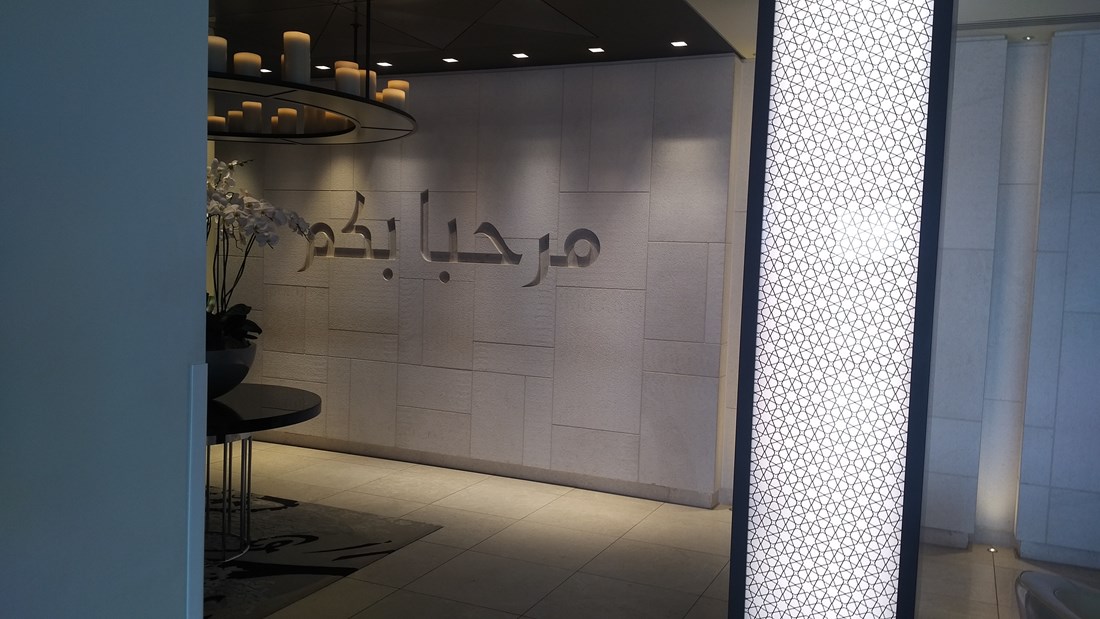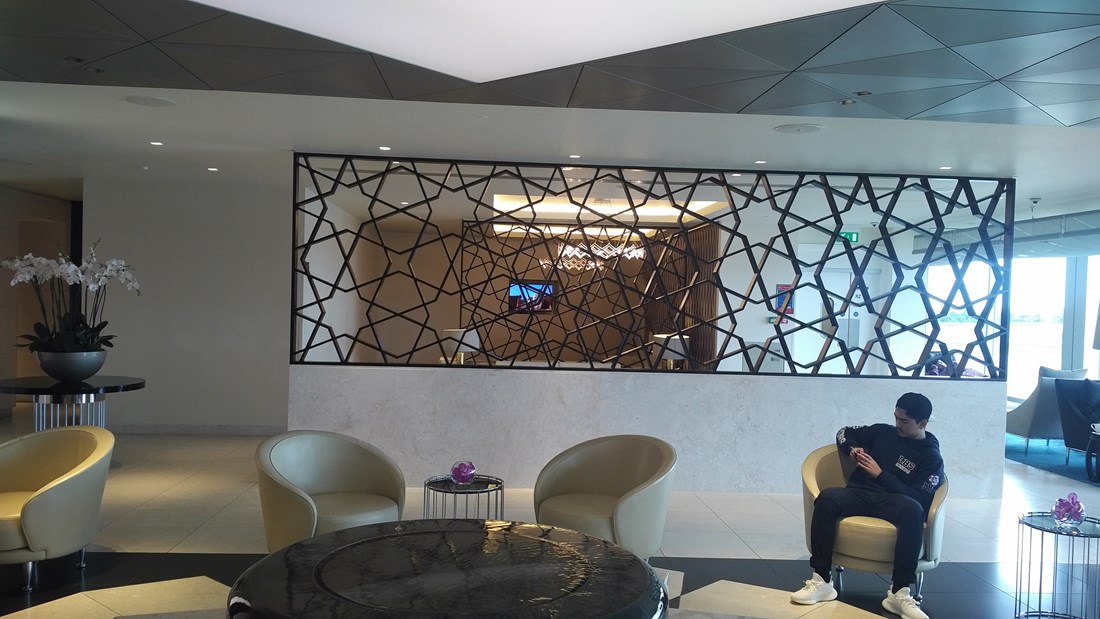 The
The lounge is not blind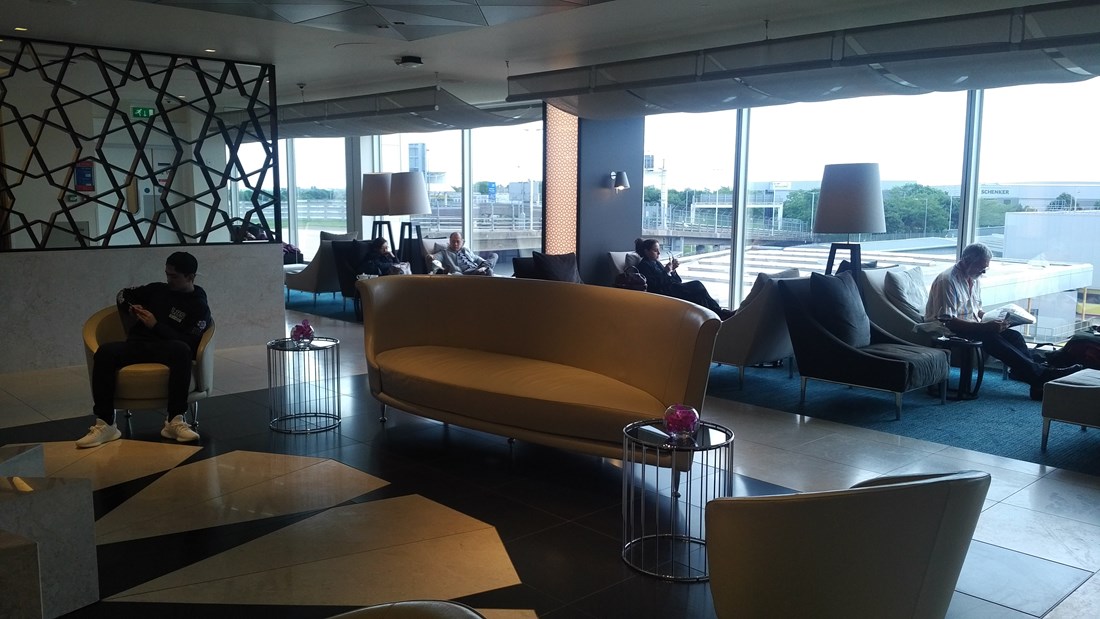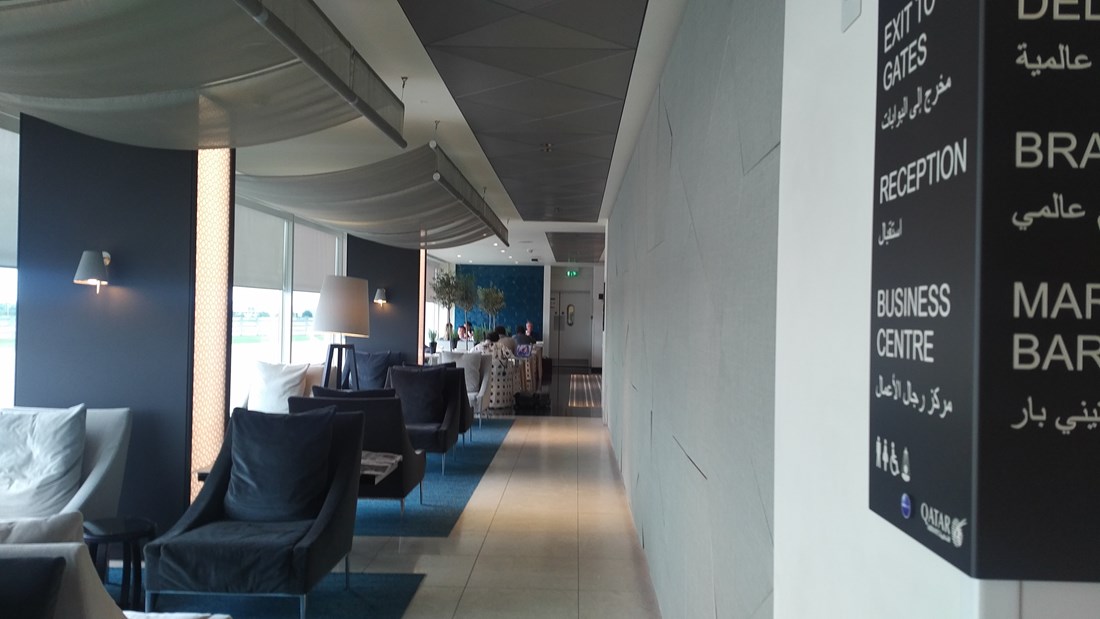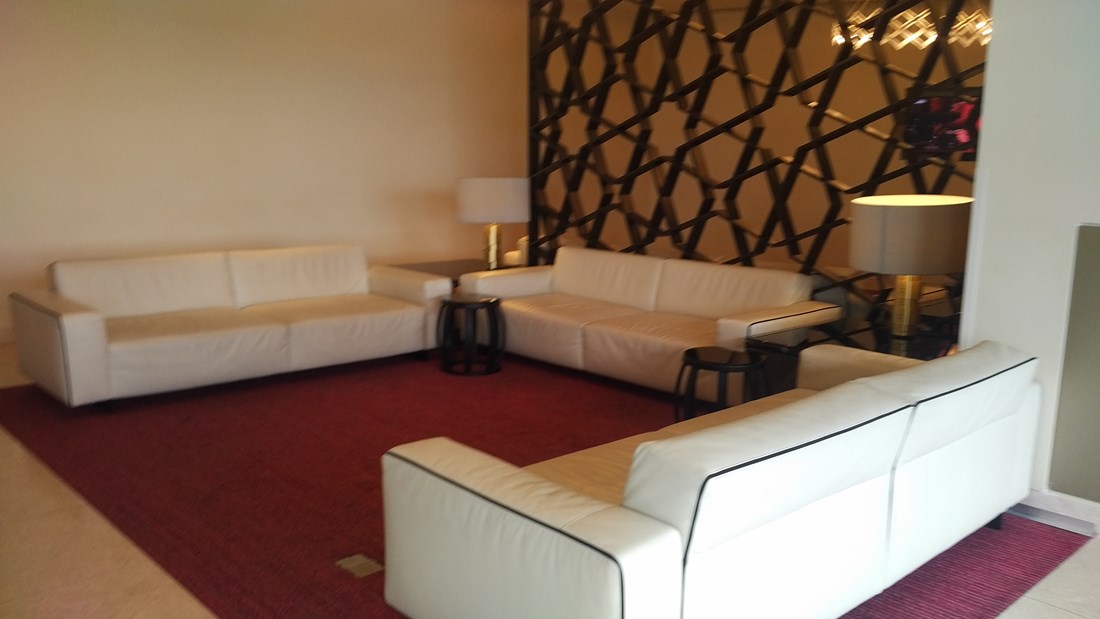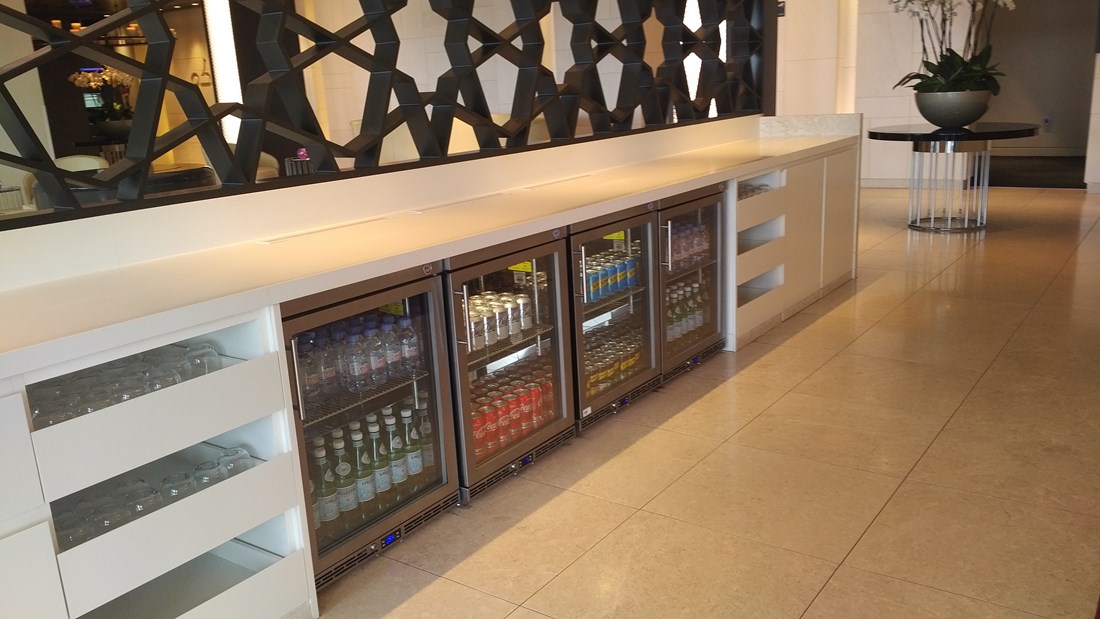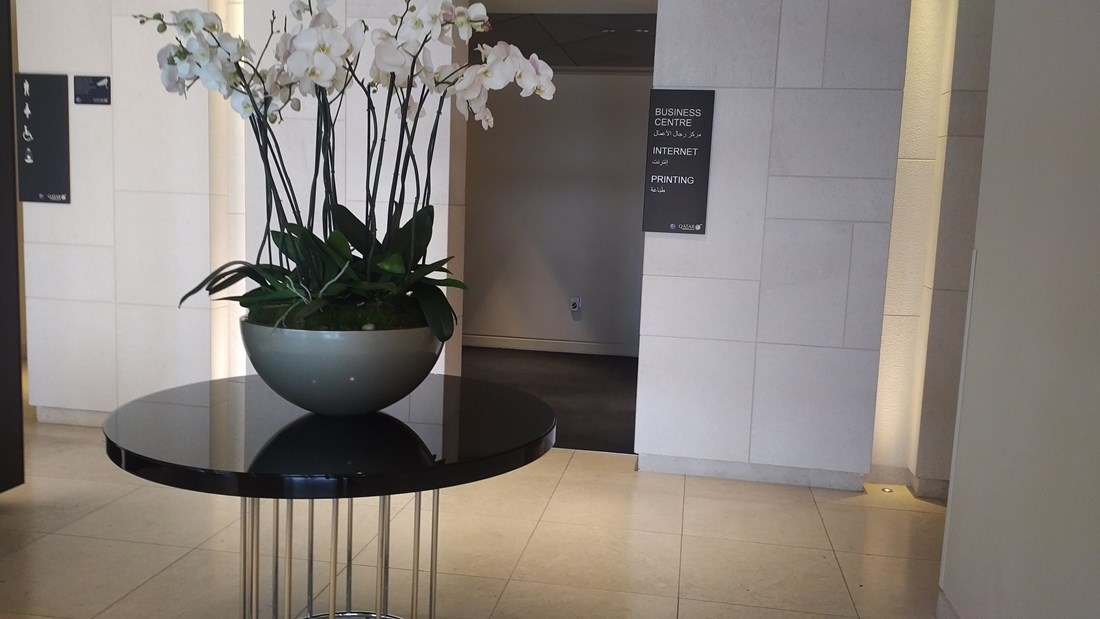 The business center where you can work.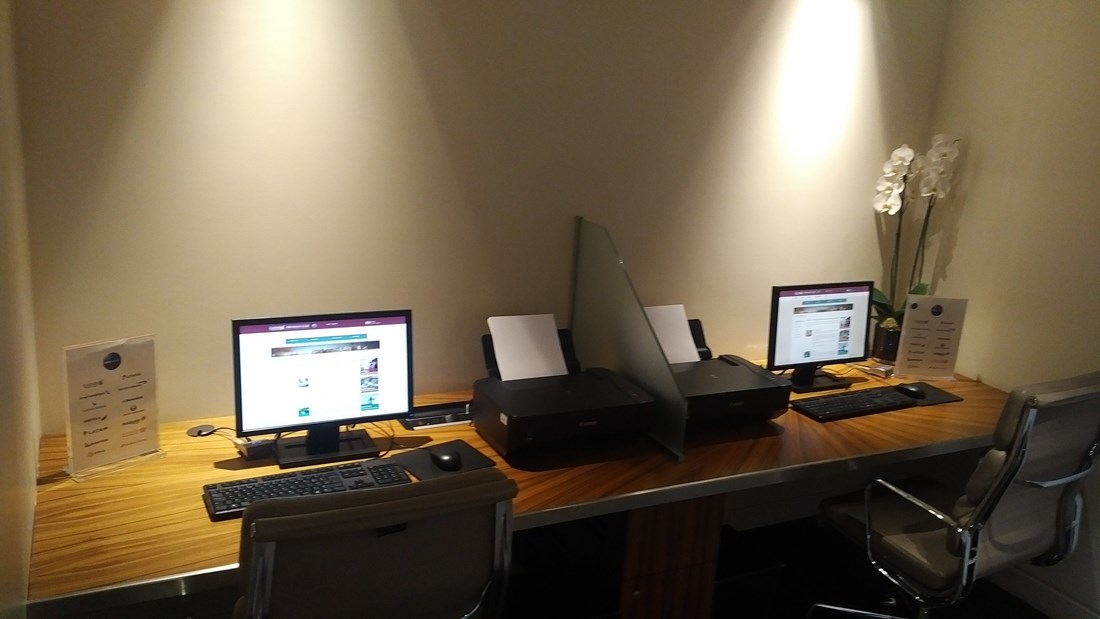 As for me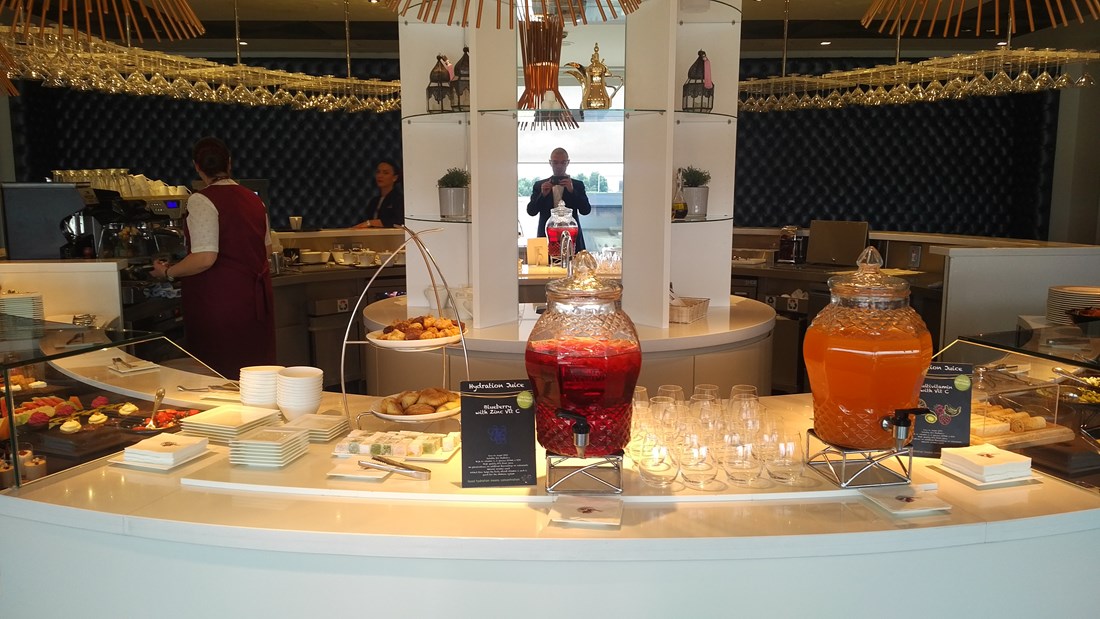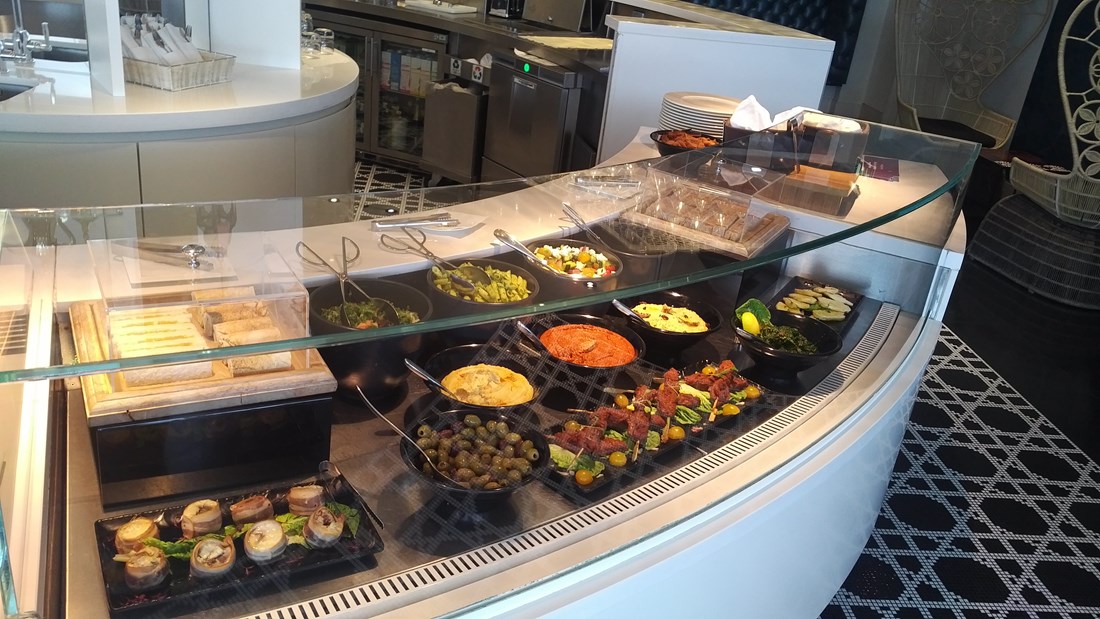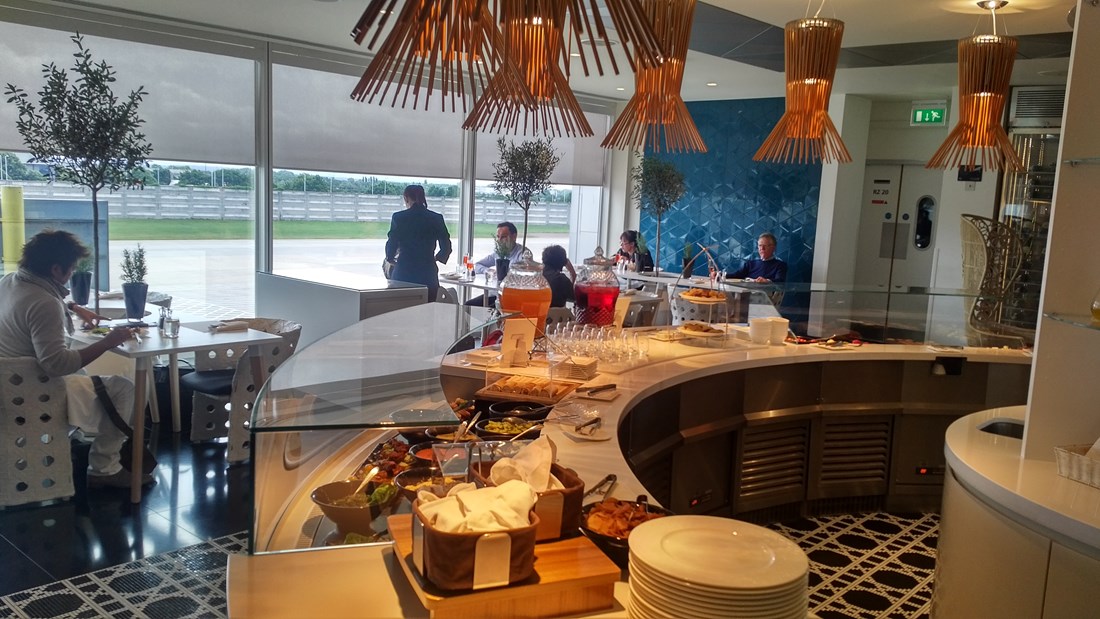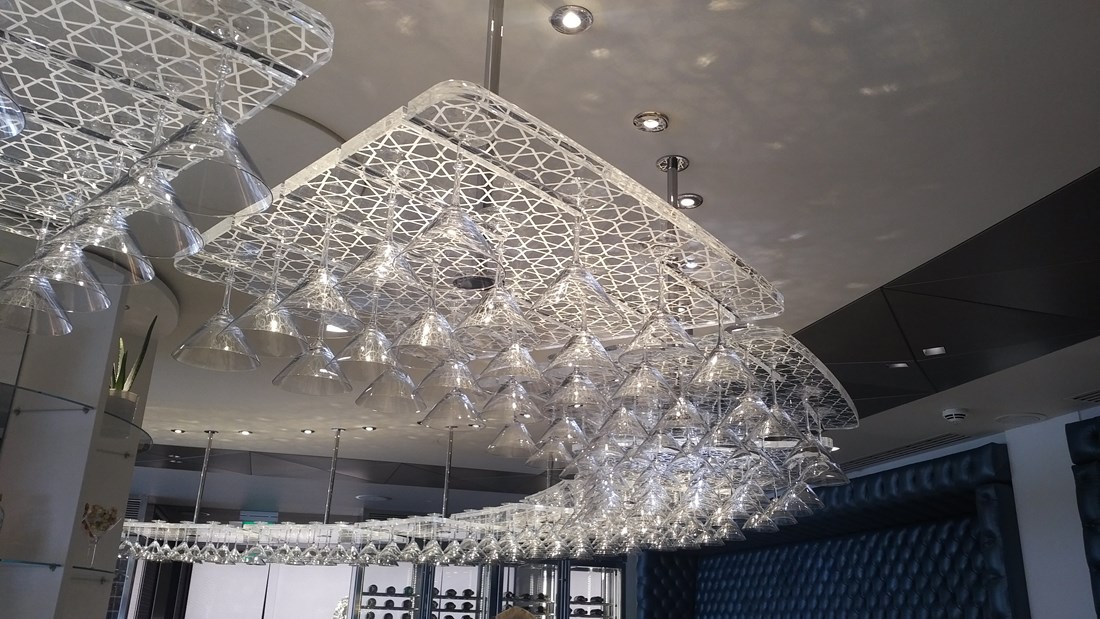 On the left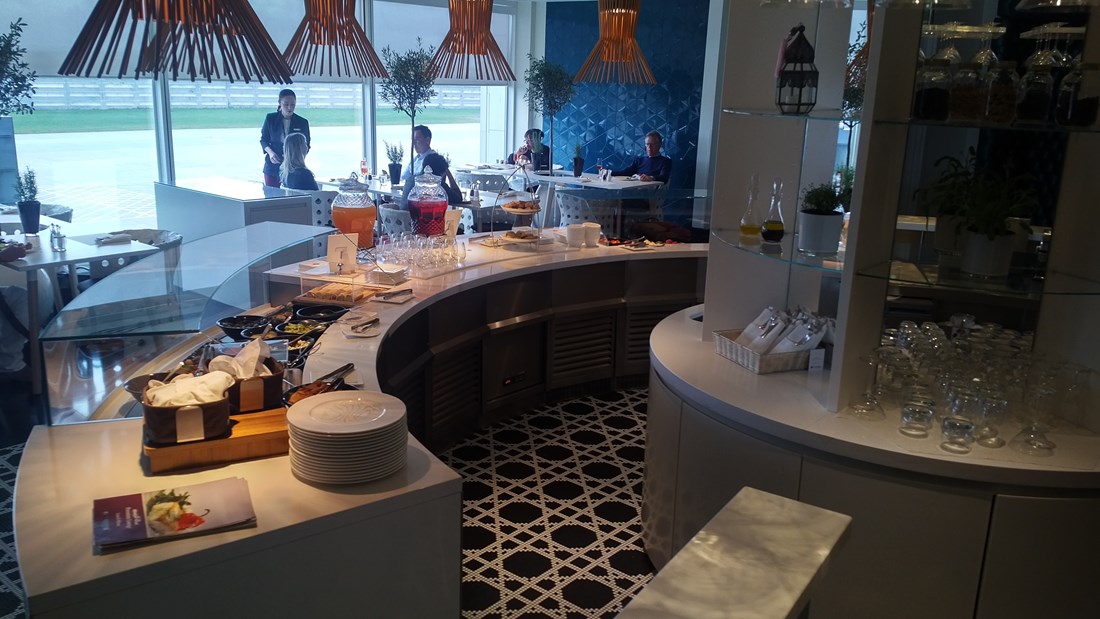 Wanna drink ?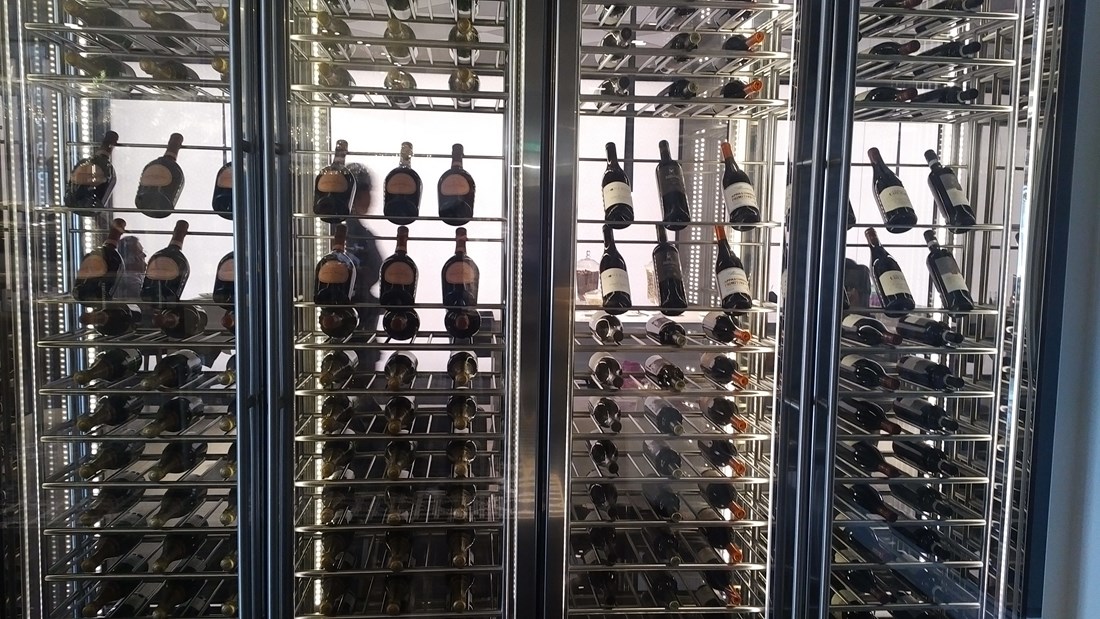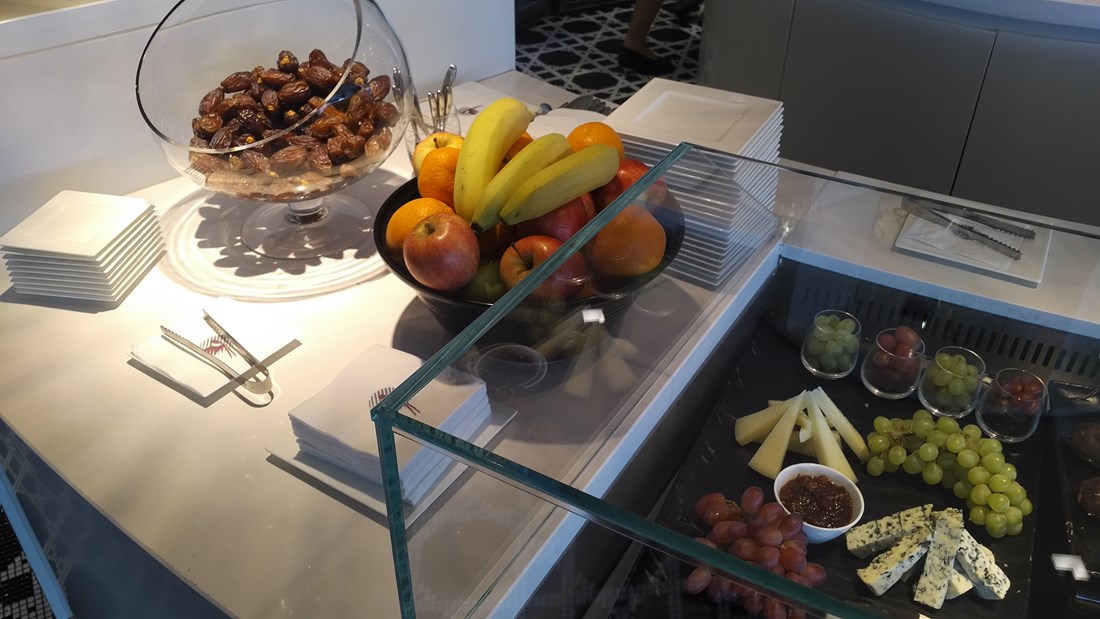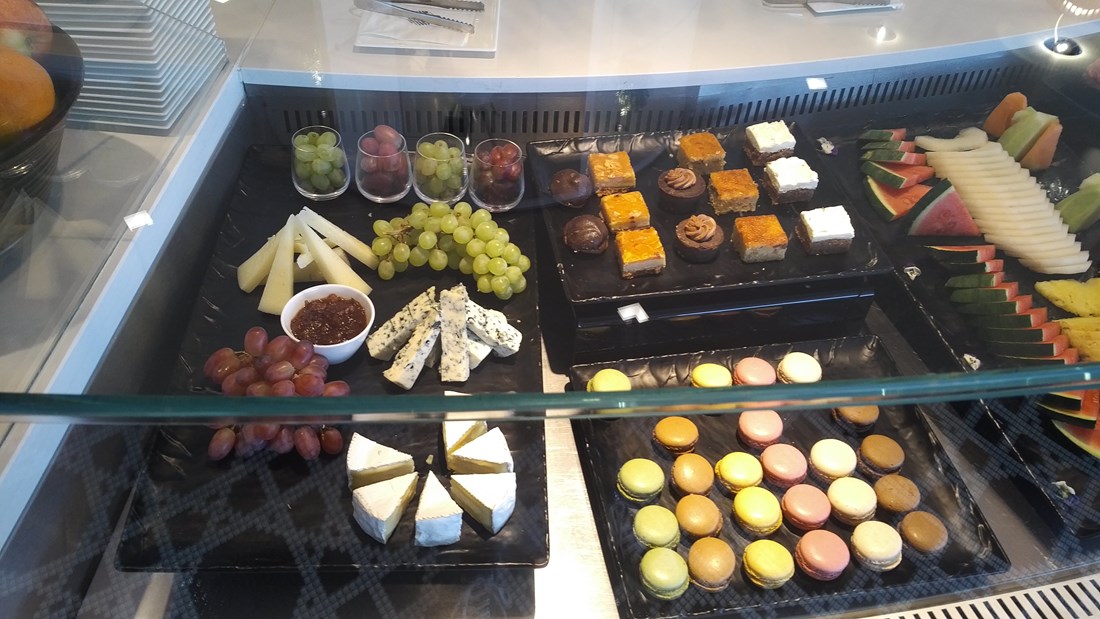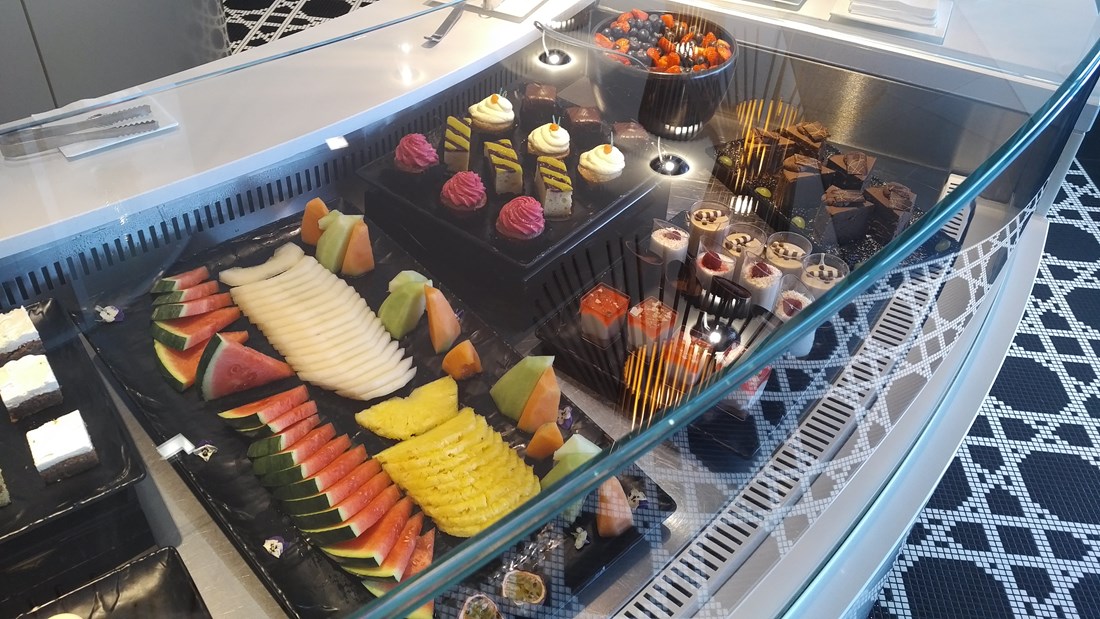 I quickly made my way to the restaurant to try the menu.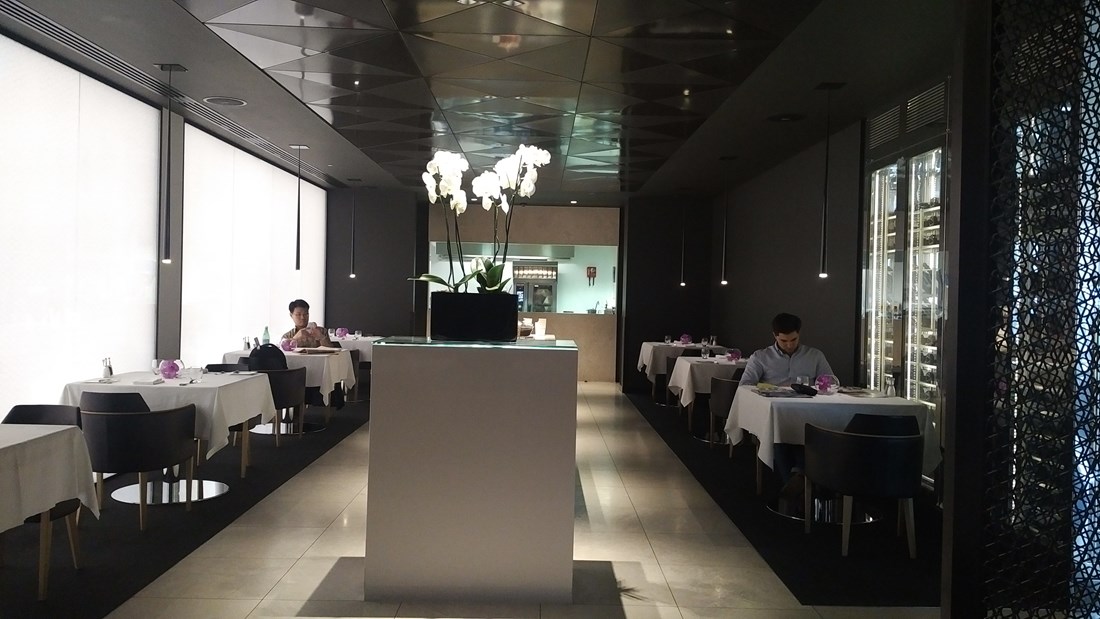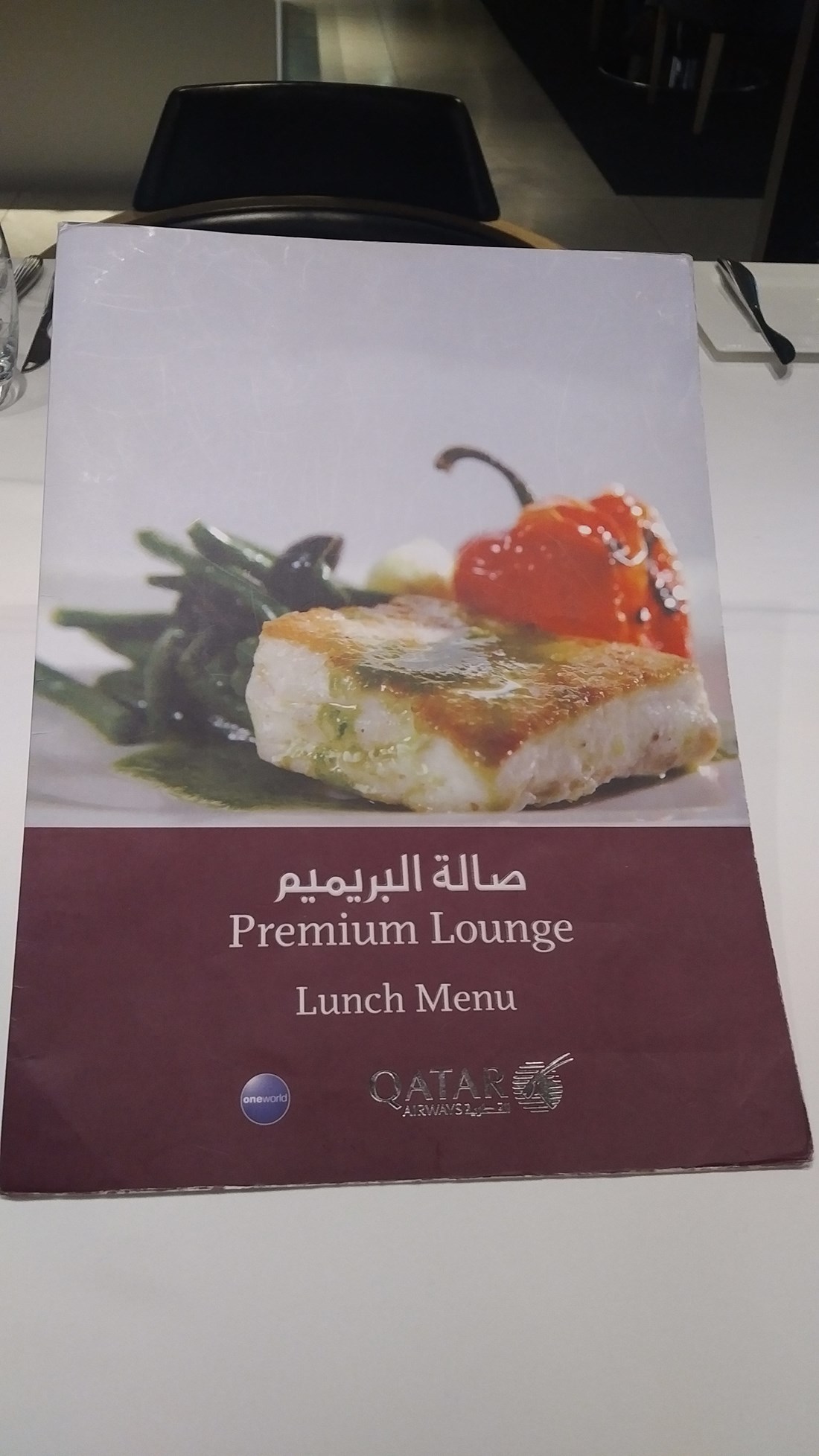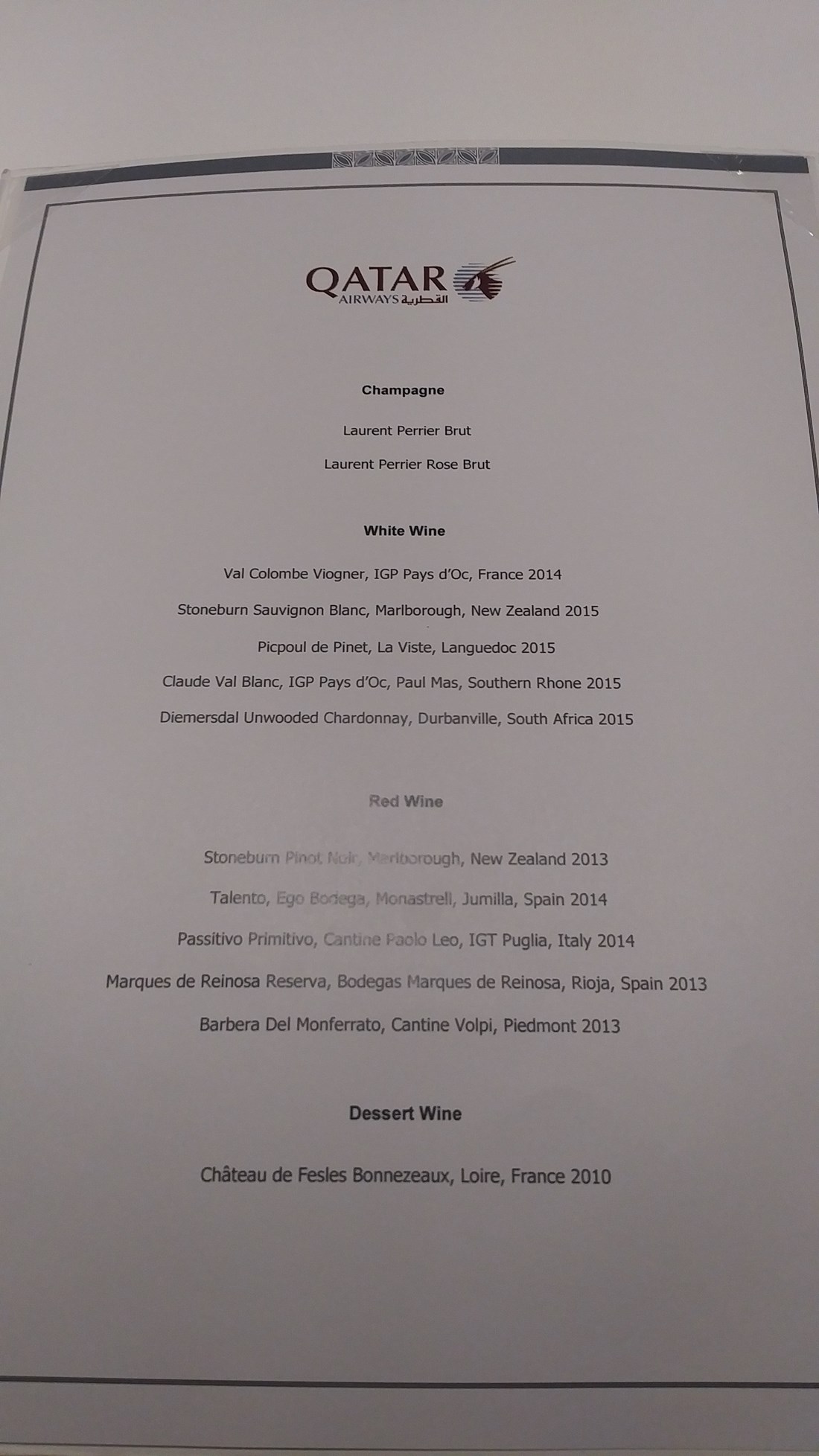 The menu is great. A good value on top of the buffet.
My boarding pass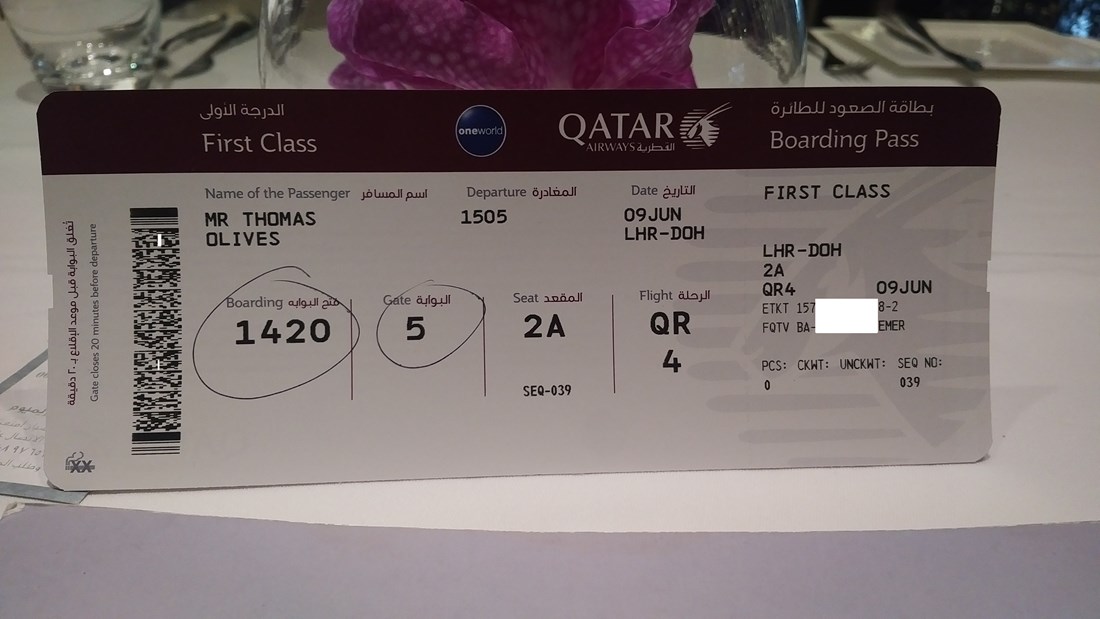 Fresh berries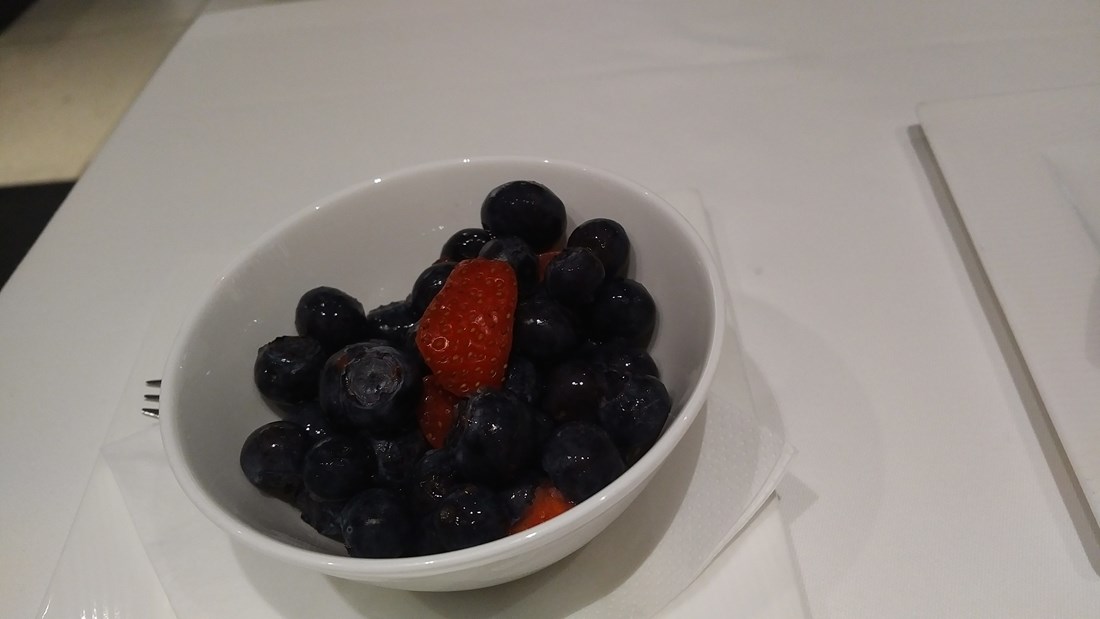 Soggy and soft watermelon. I felt it has been here for days.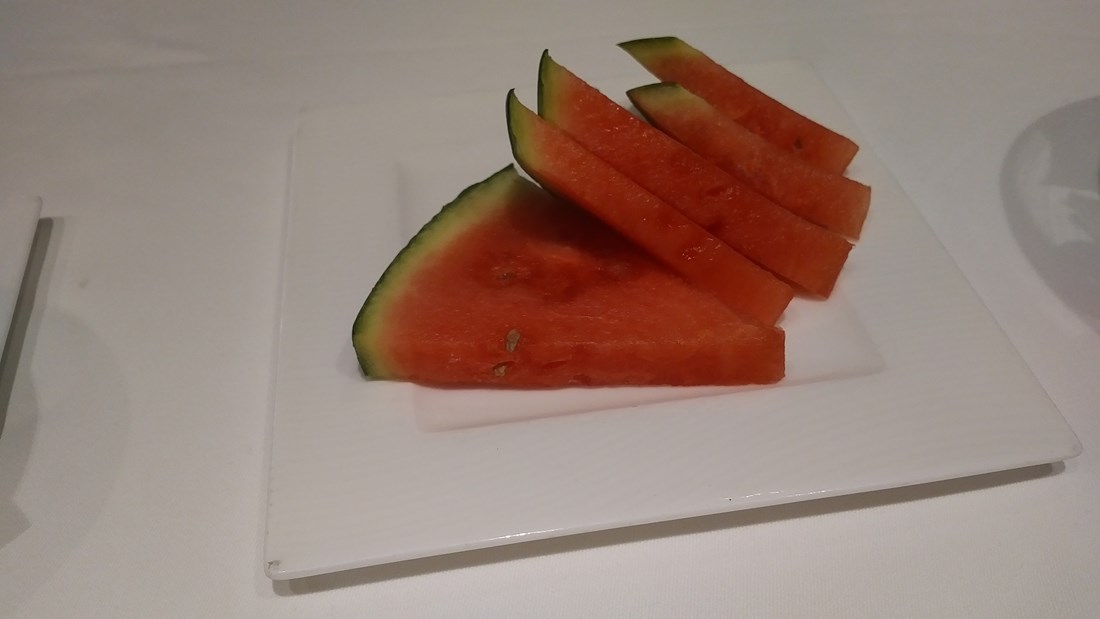 Salmon to start and lamb as main. Both were just beautifully presented and tasted great.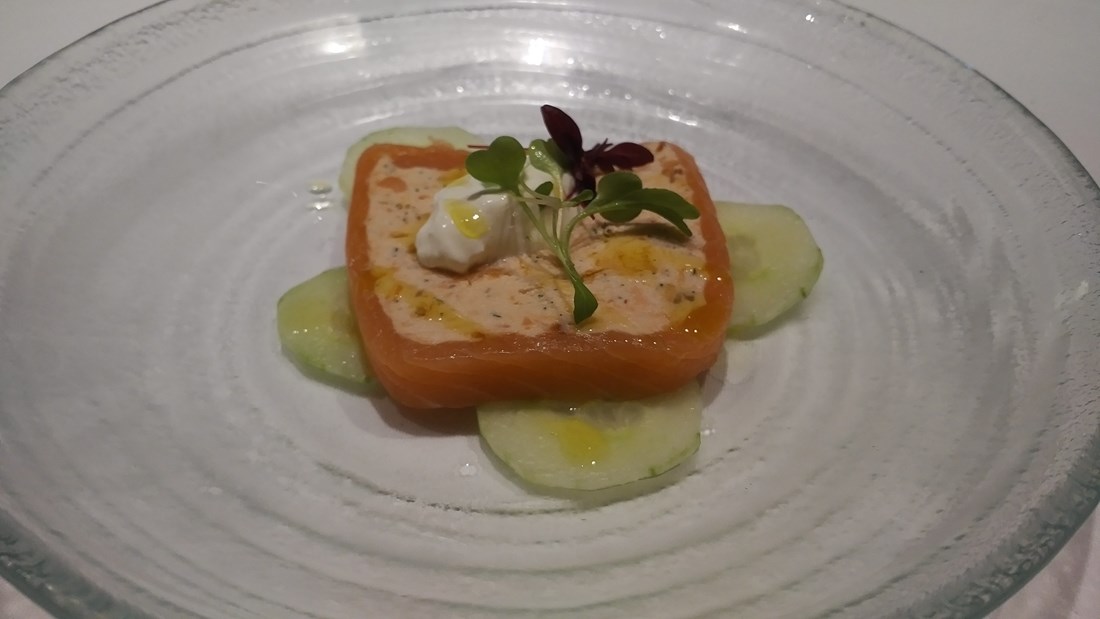 I requested my lamb to be medium rare and it was just pink. Yummy.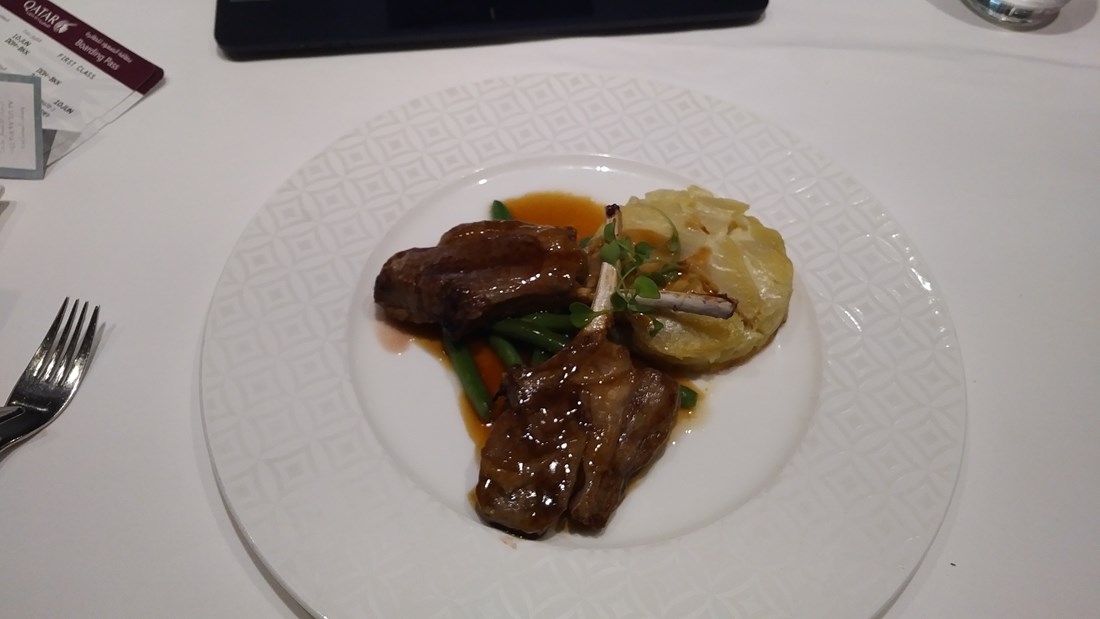 A quick shower to freshen up and it was time to leave the lounge. Too bad I did not spend more time there. It would be for next time.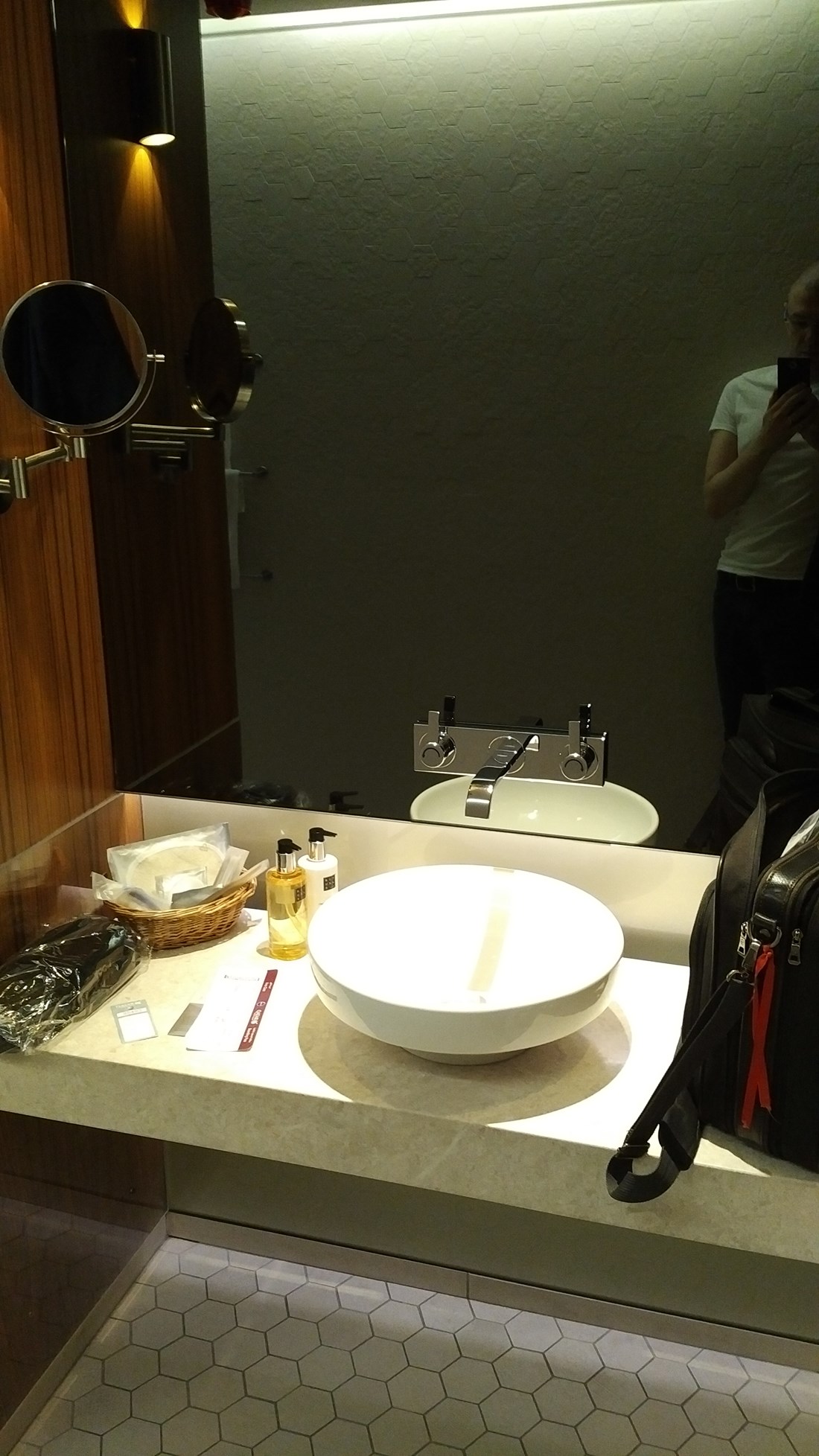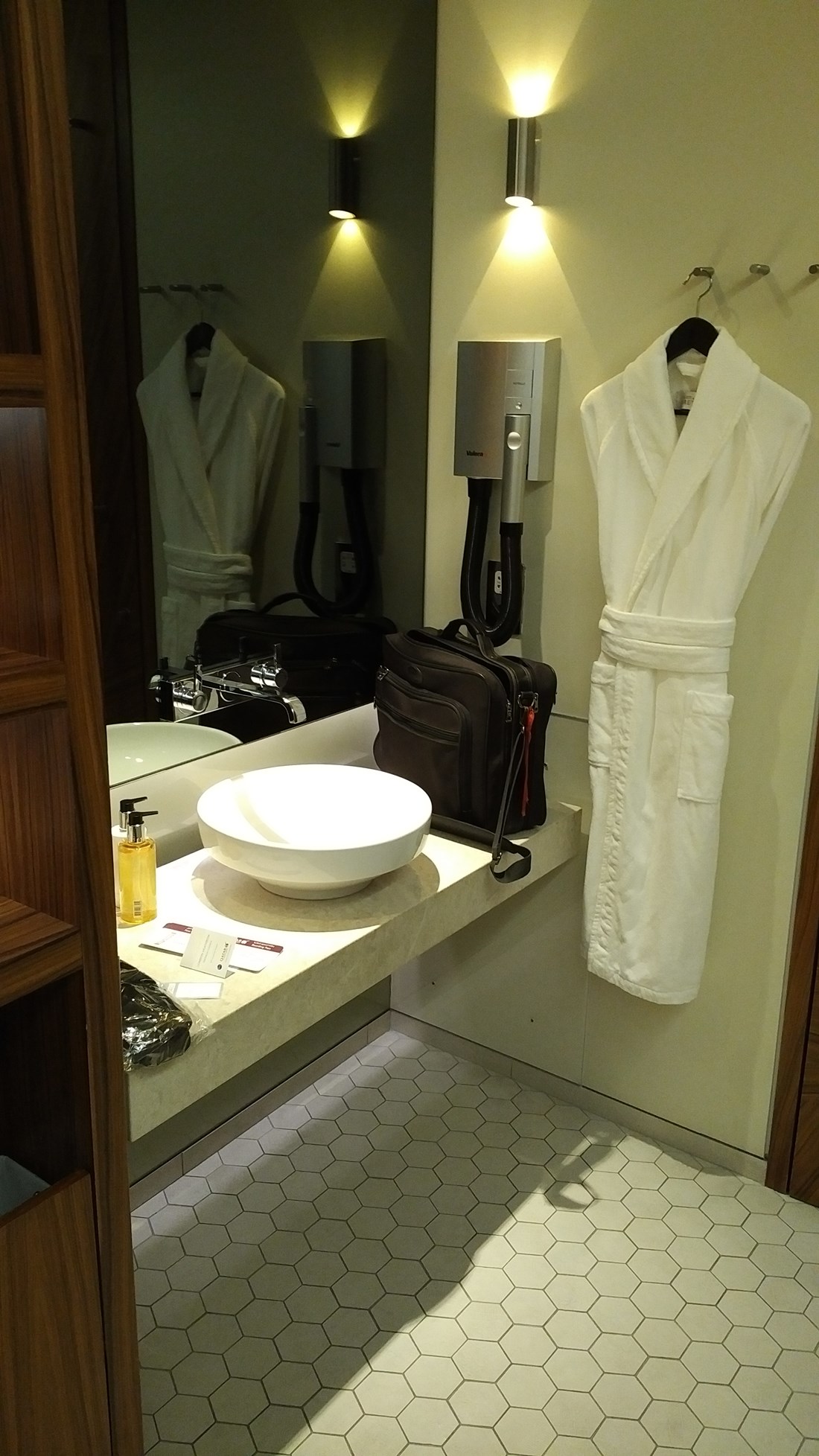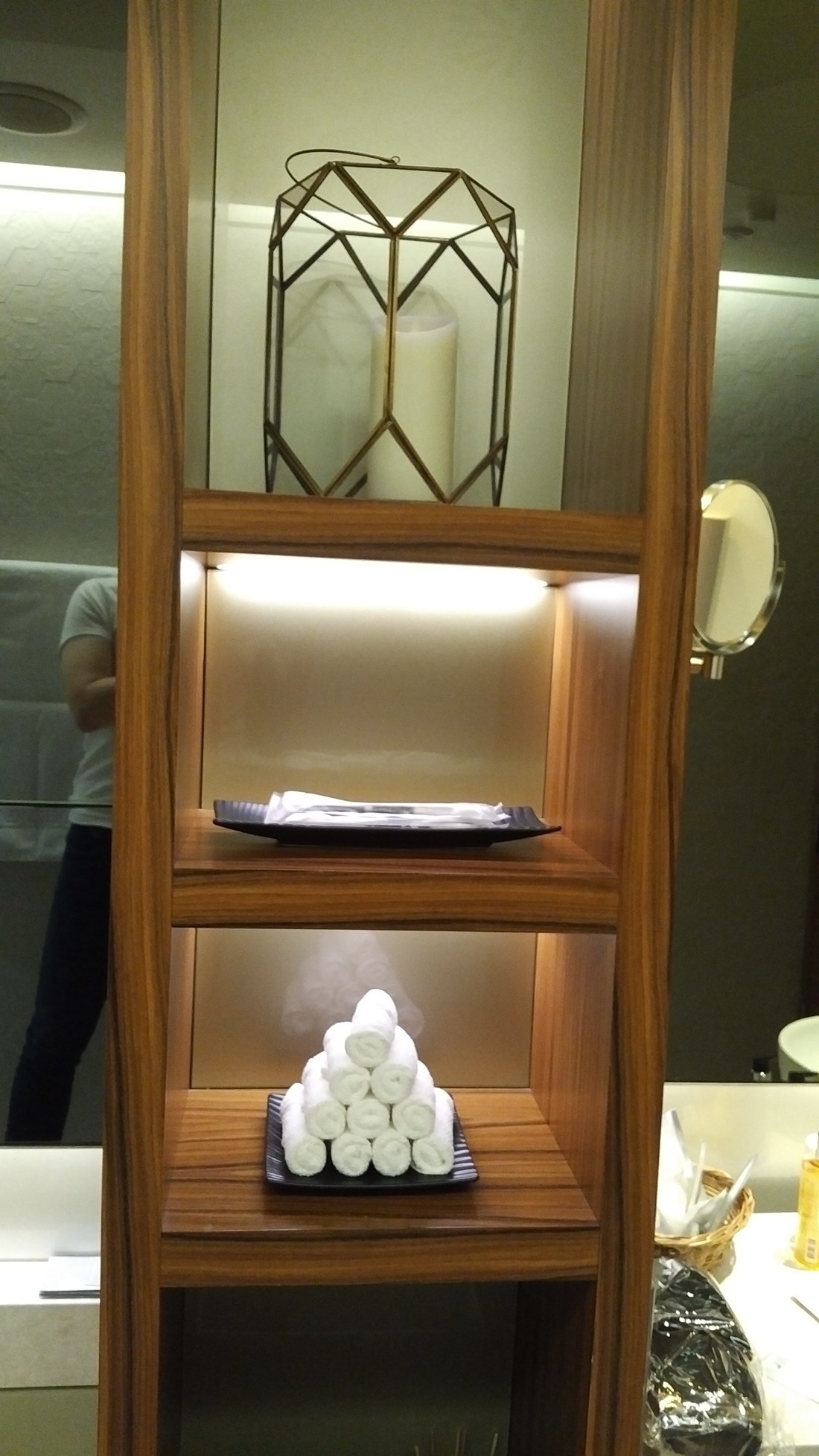 The service was top notch. I left the lounge 5 minutes before boarding.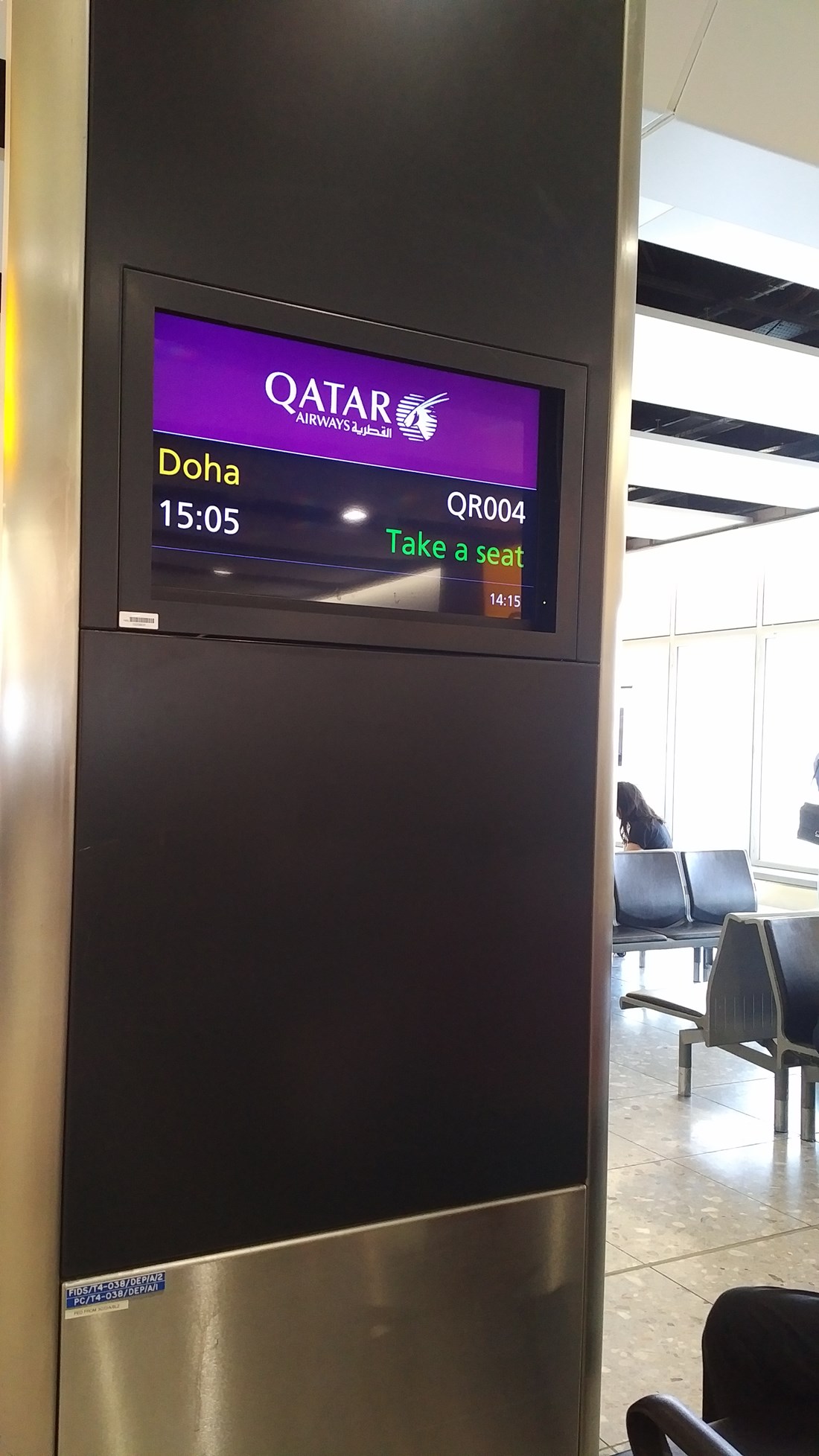 My bird for the next 6h20. How not to love flying with such a gorgeous plane?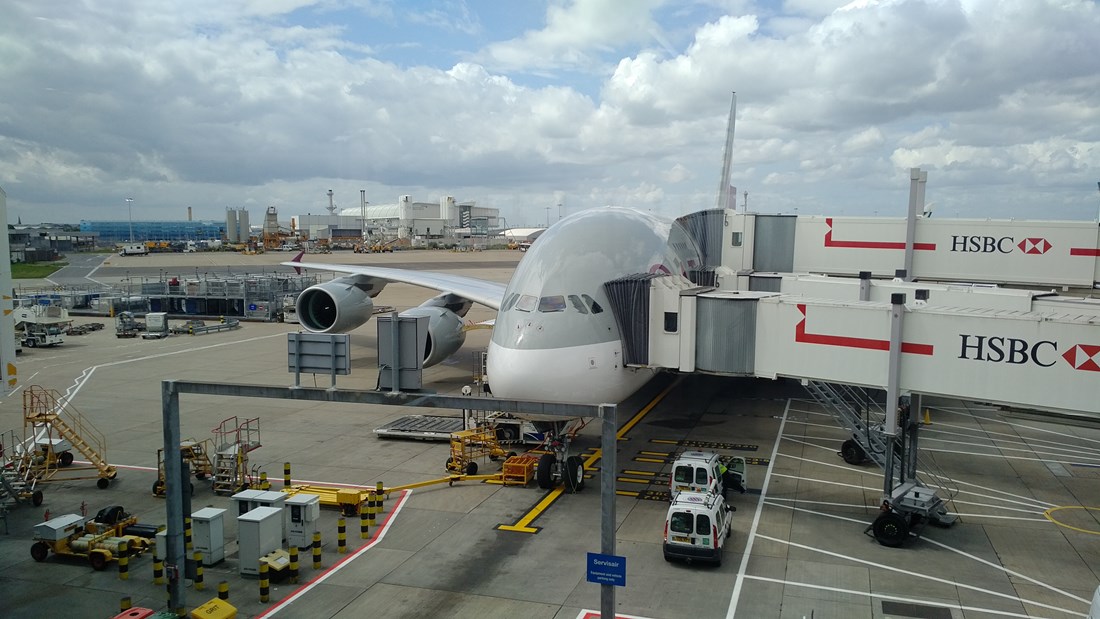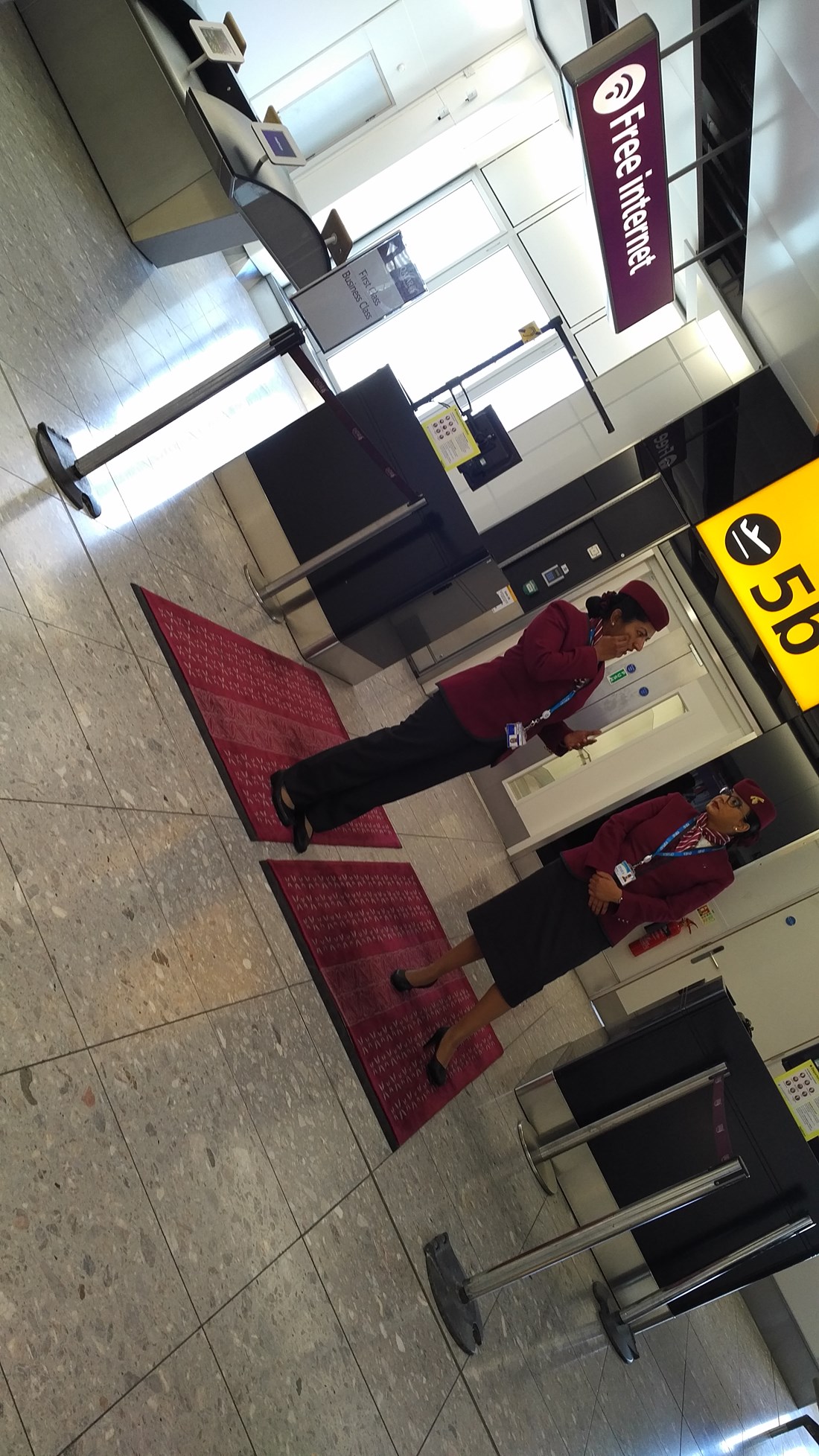 Upon boarding I was escorted to my seat by Amina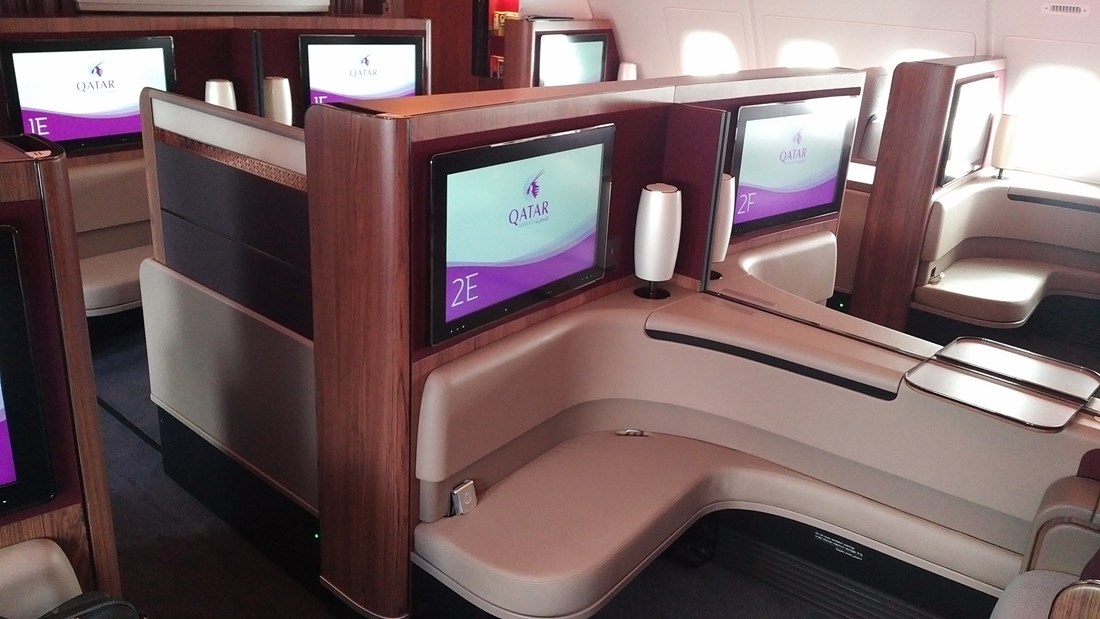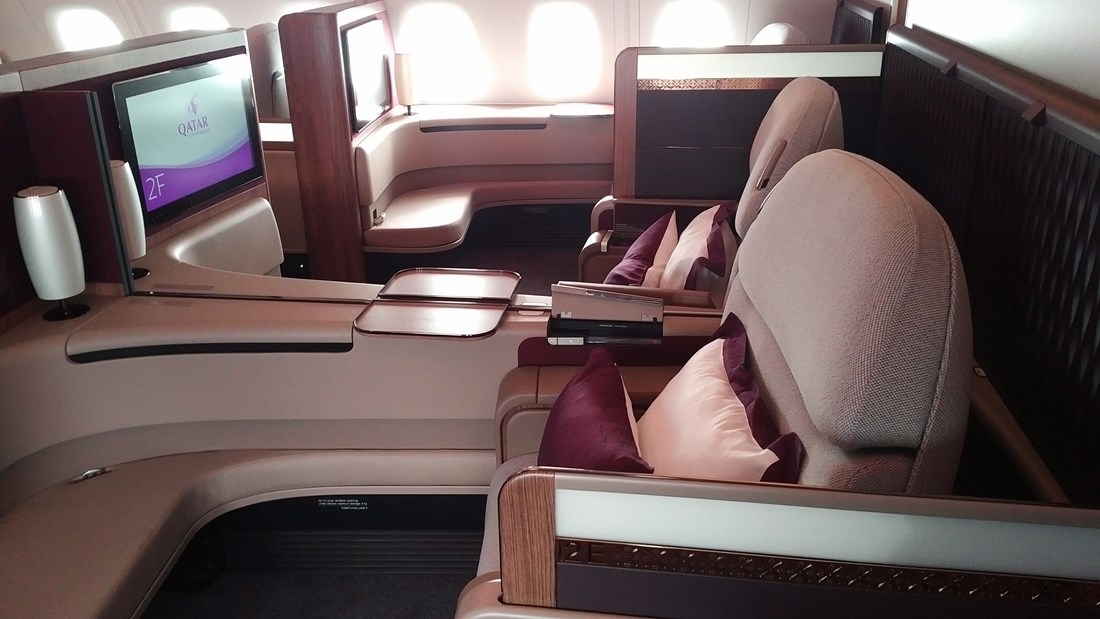 The seat: I won?۪t go into full review since I have reviewed it countless times. One thing I can say is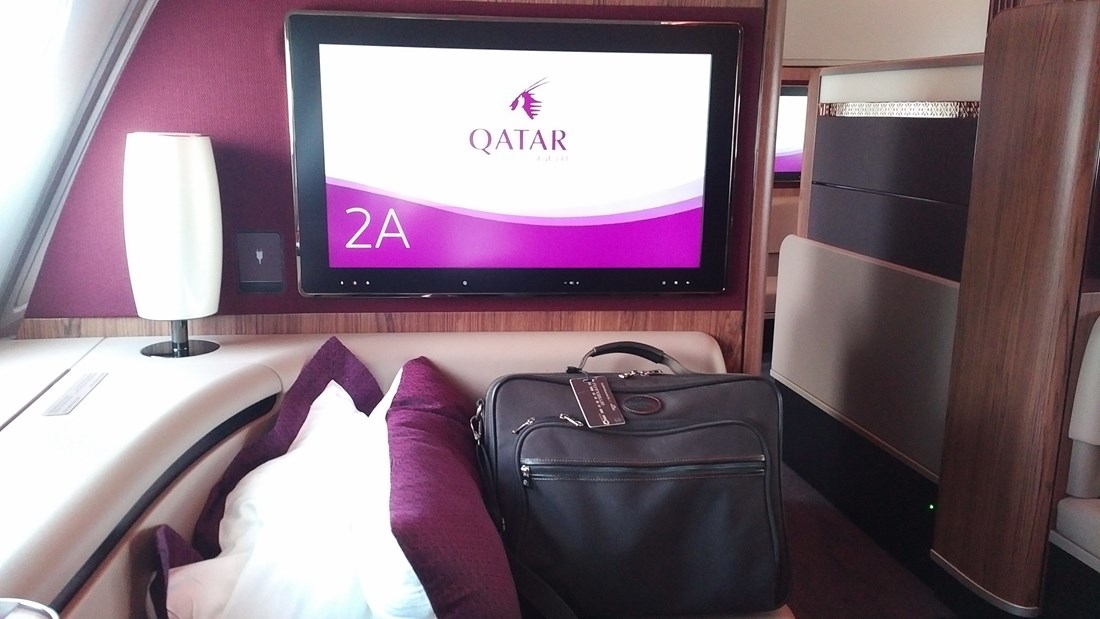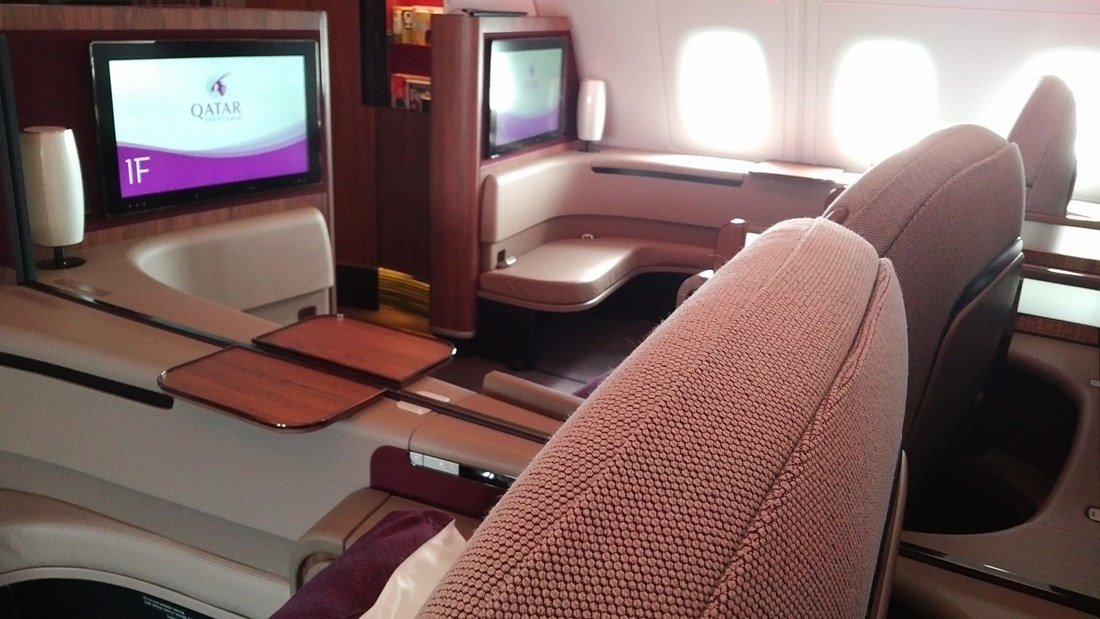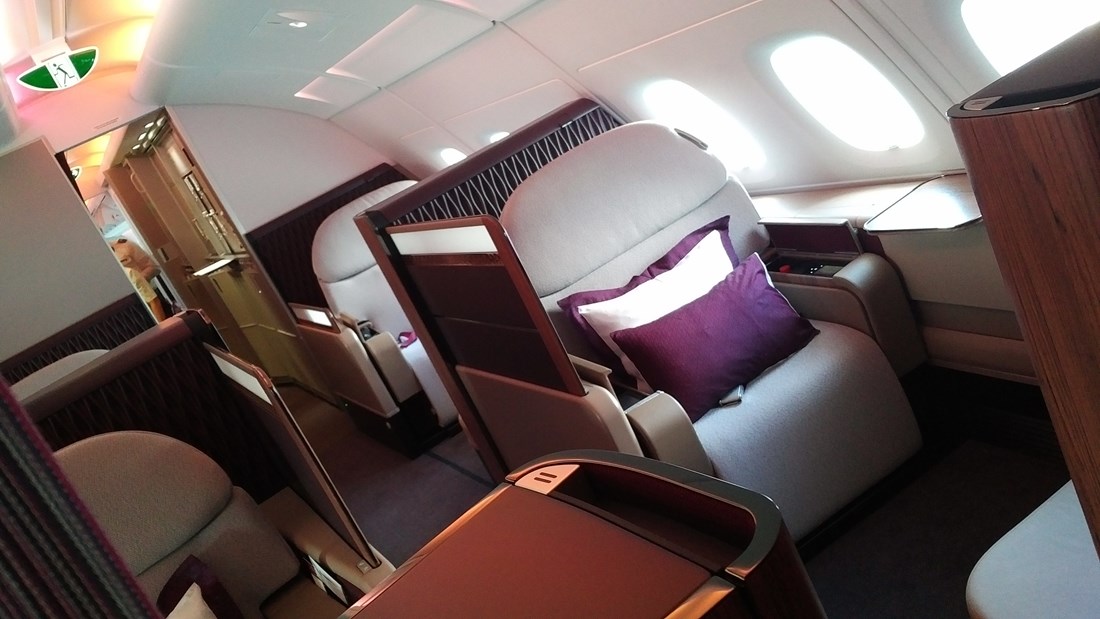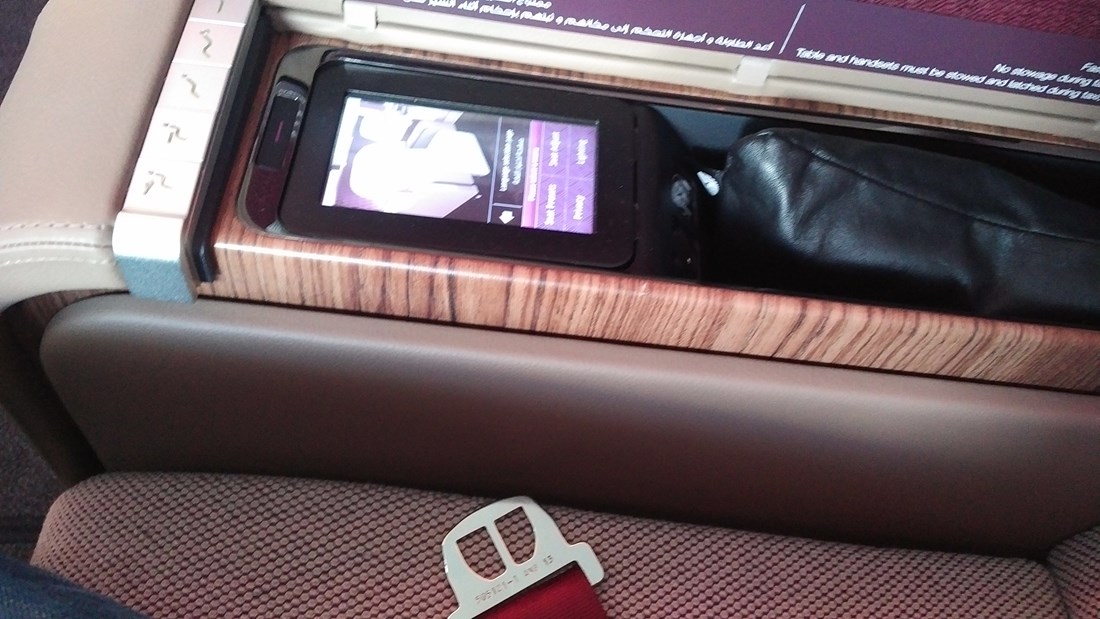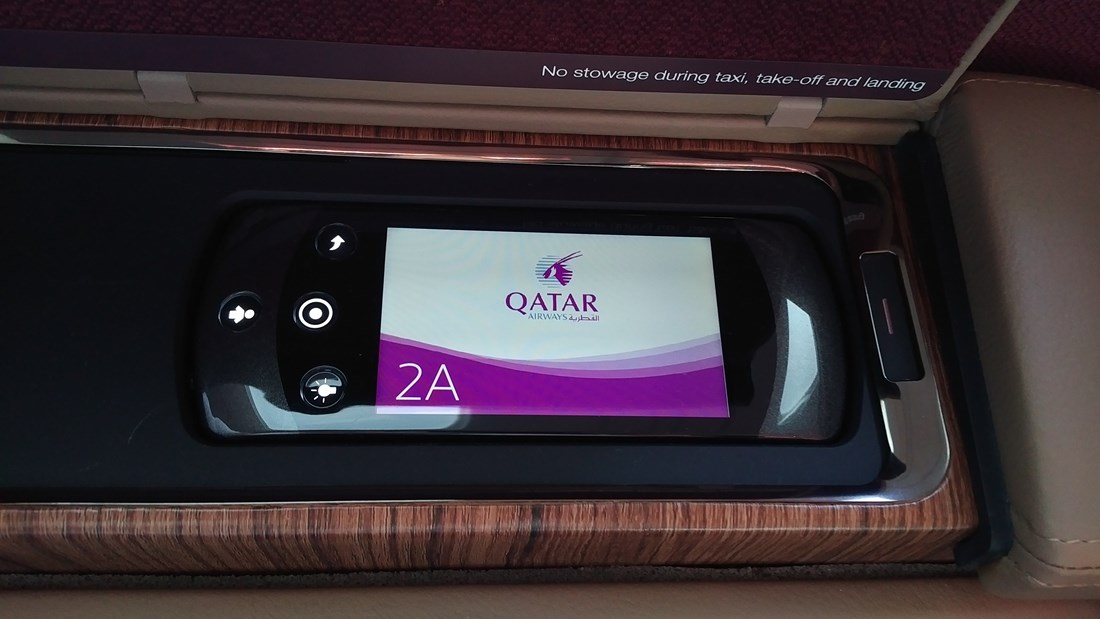 Welcome drink with cheese and Parmesan + Cold towel: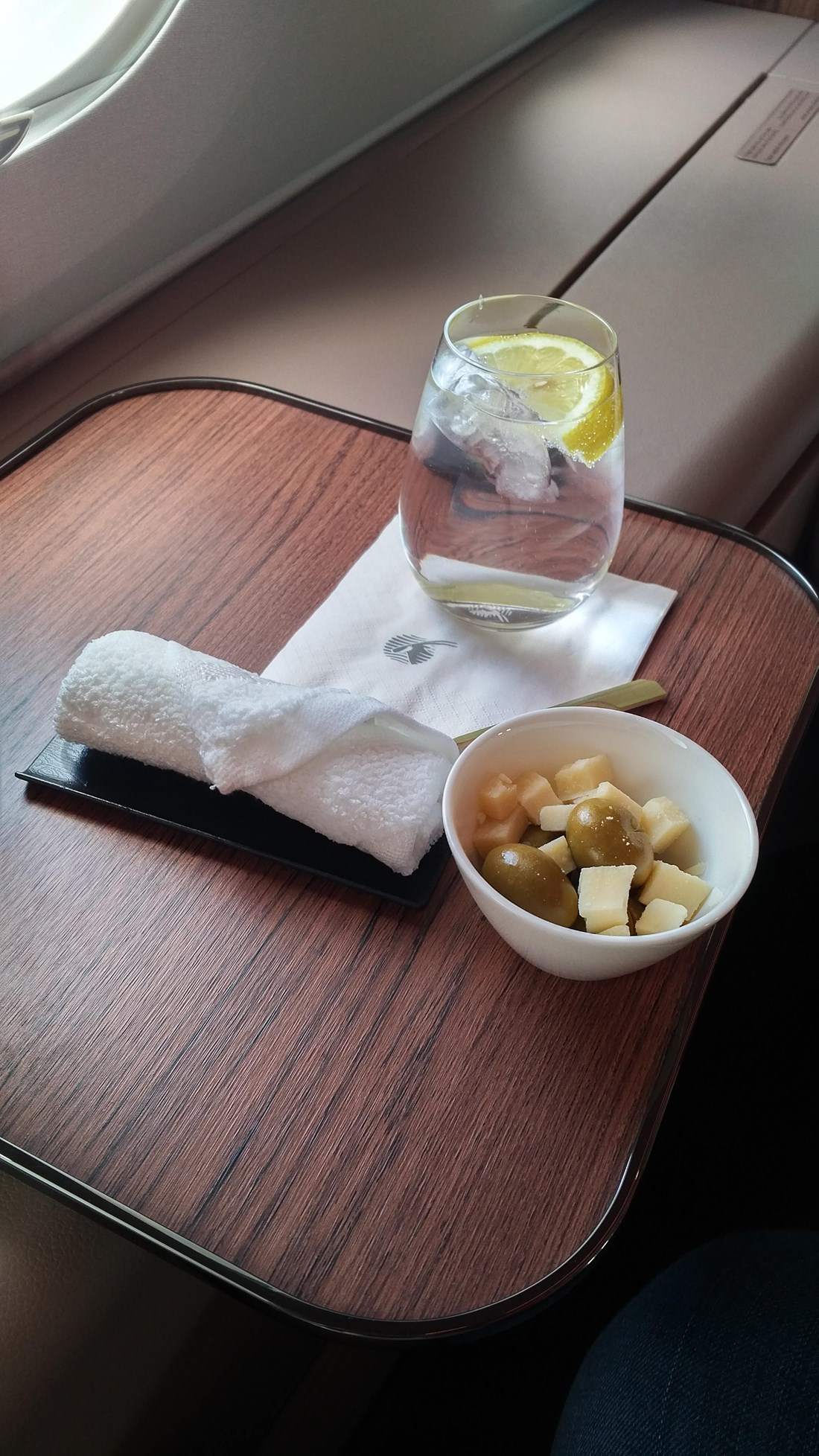 The menu for today?۪s flight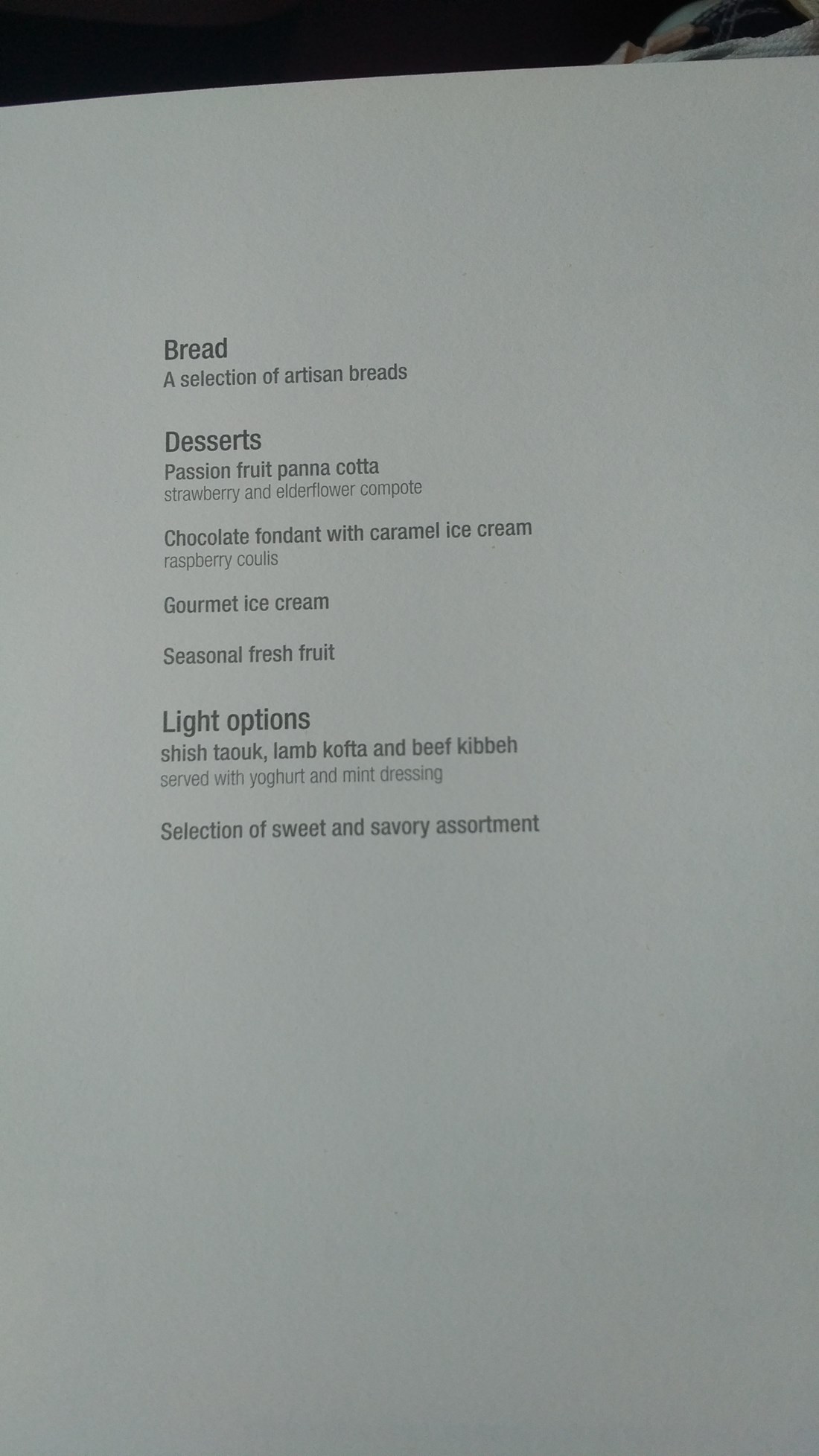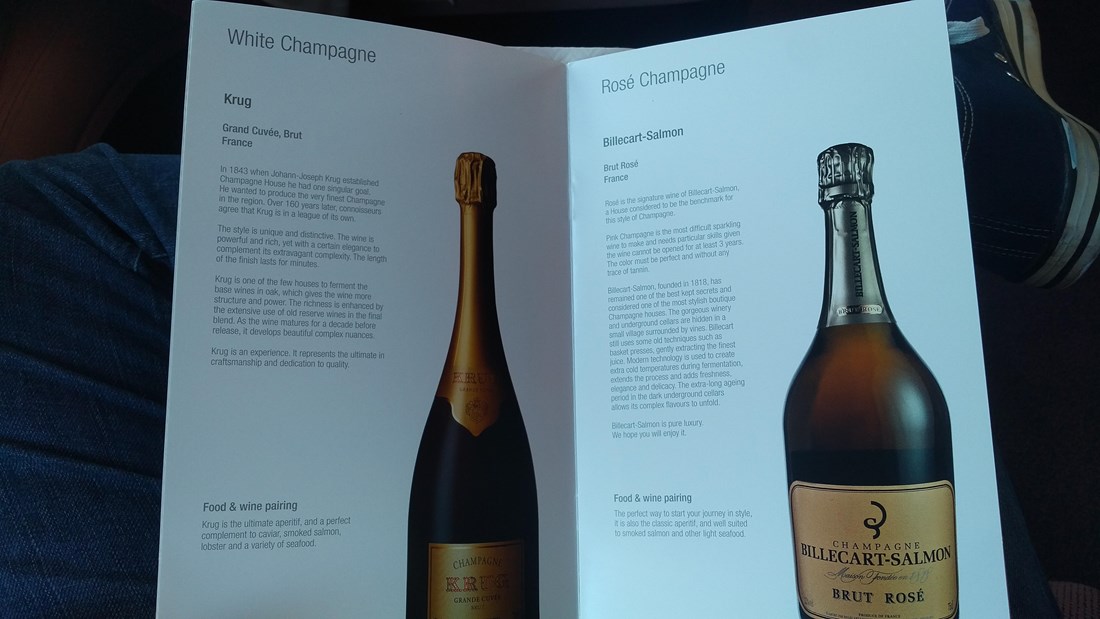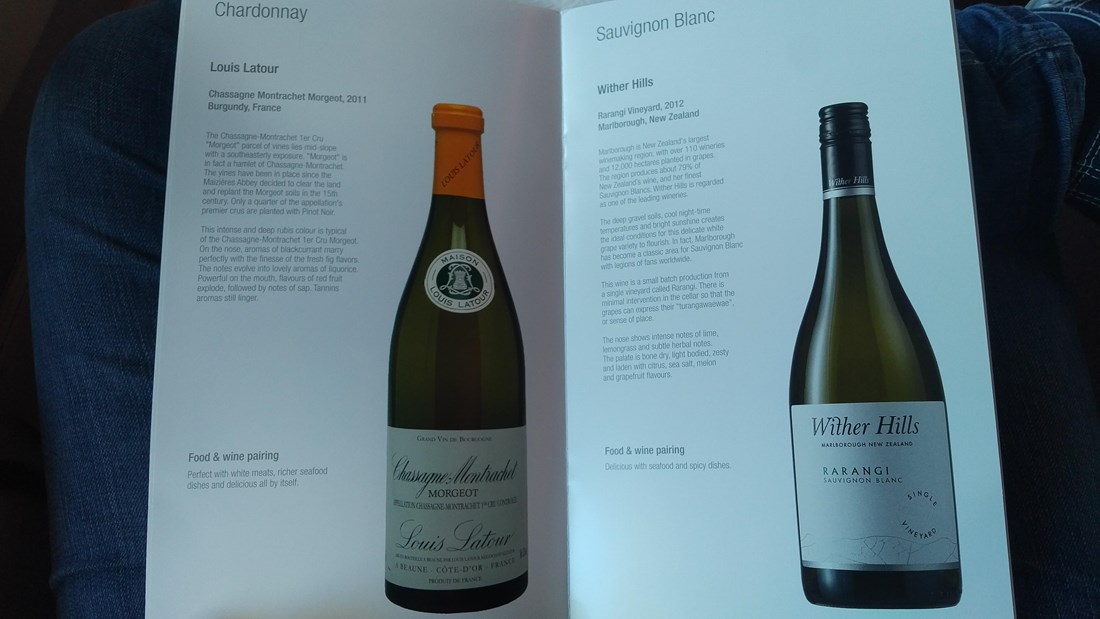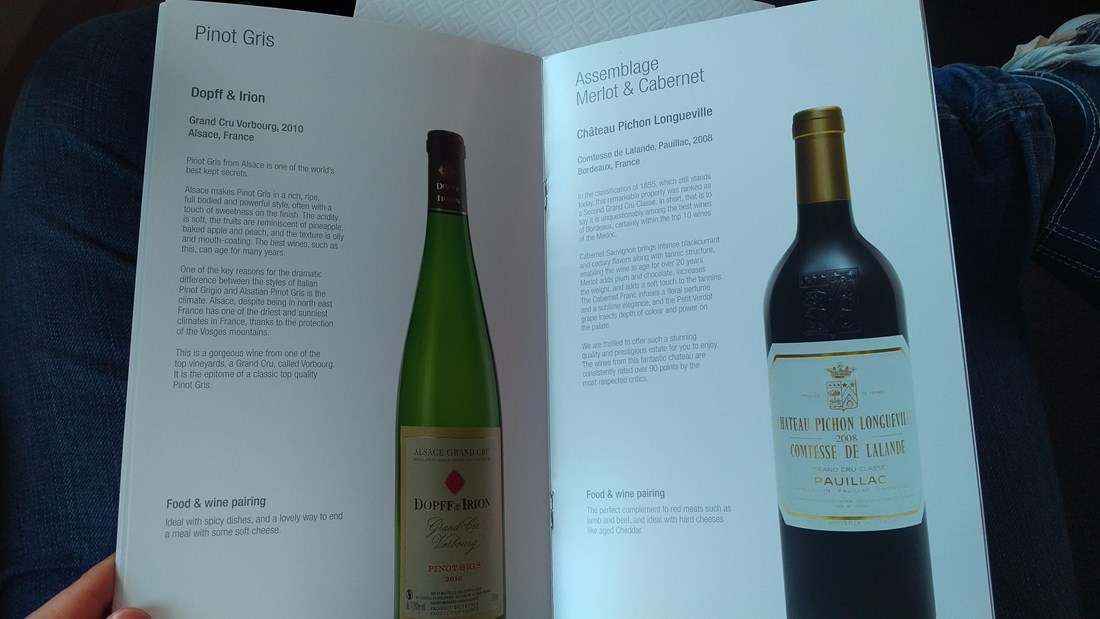 I'm "home"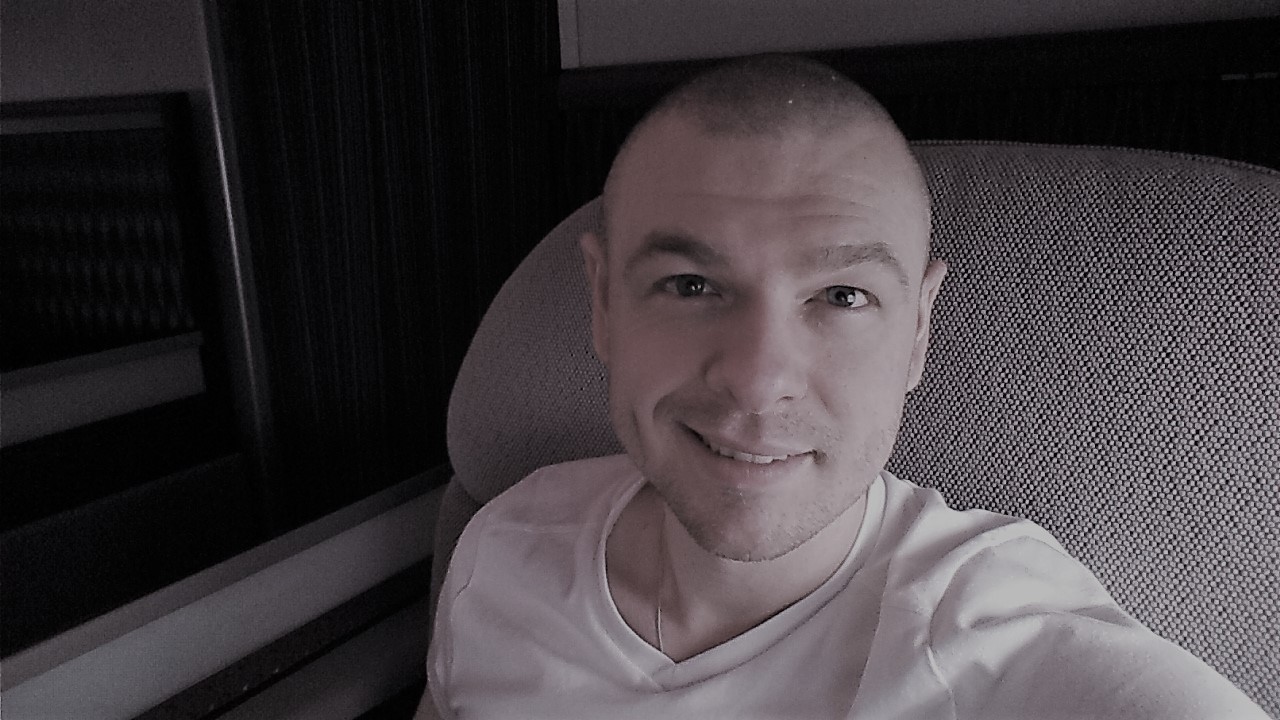 We are on our way.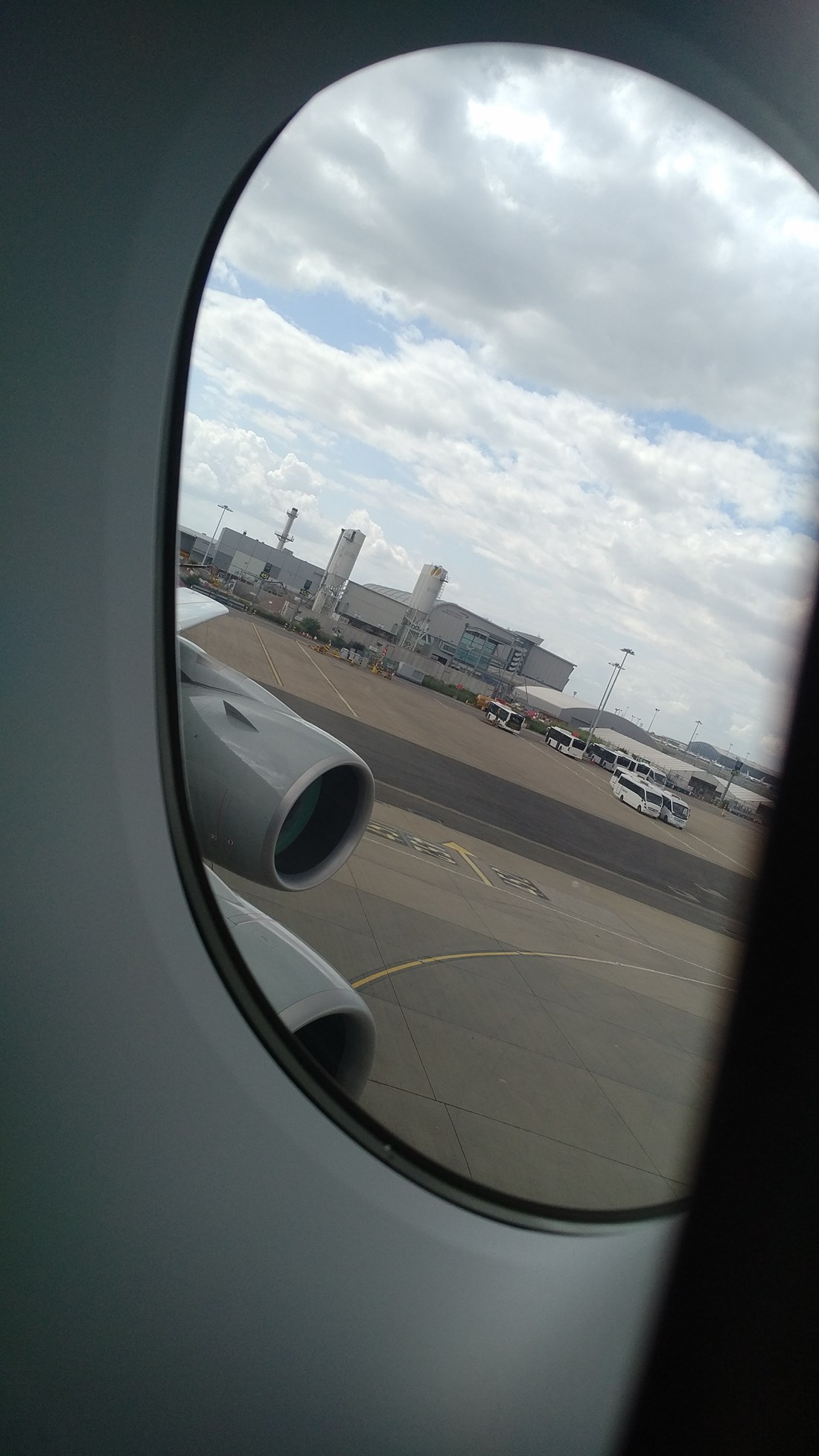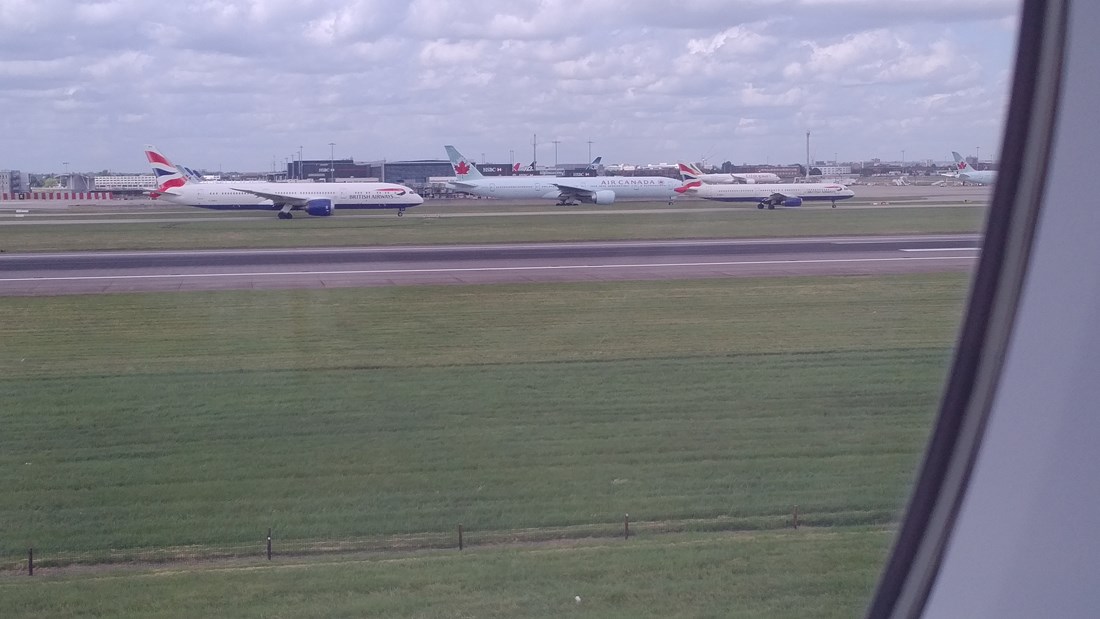 EY bound to AUH: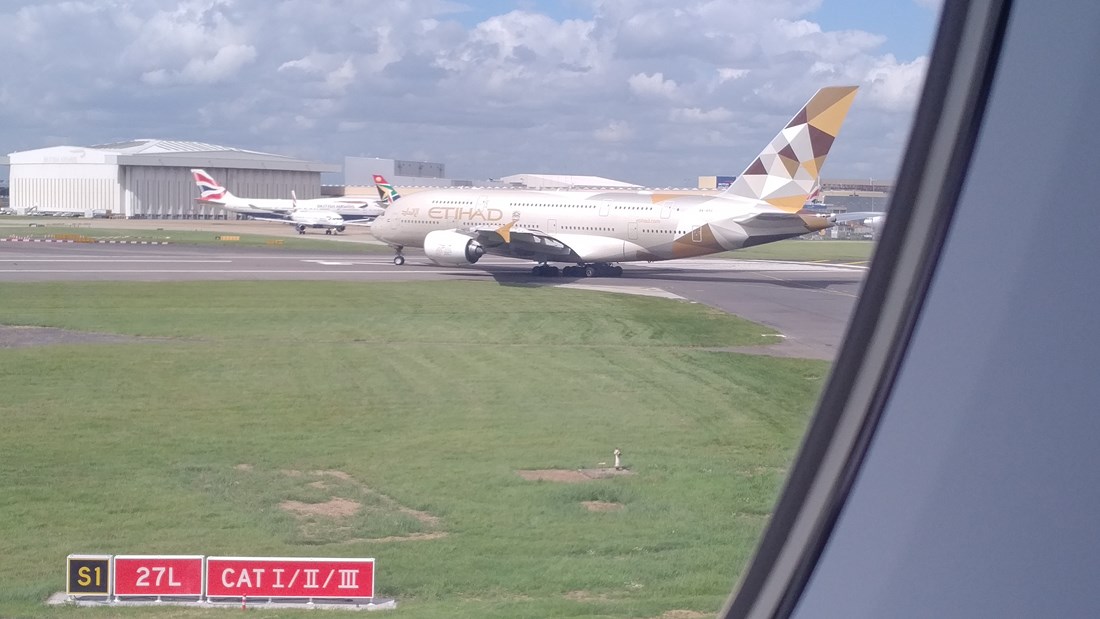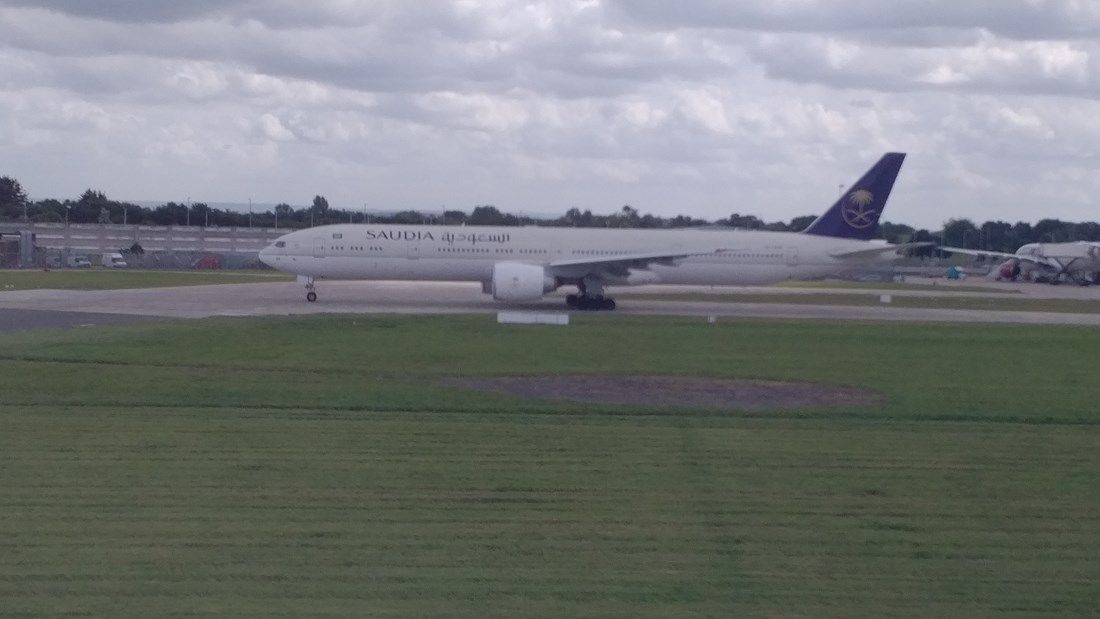 Right after take-off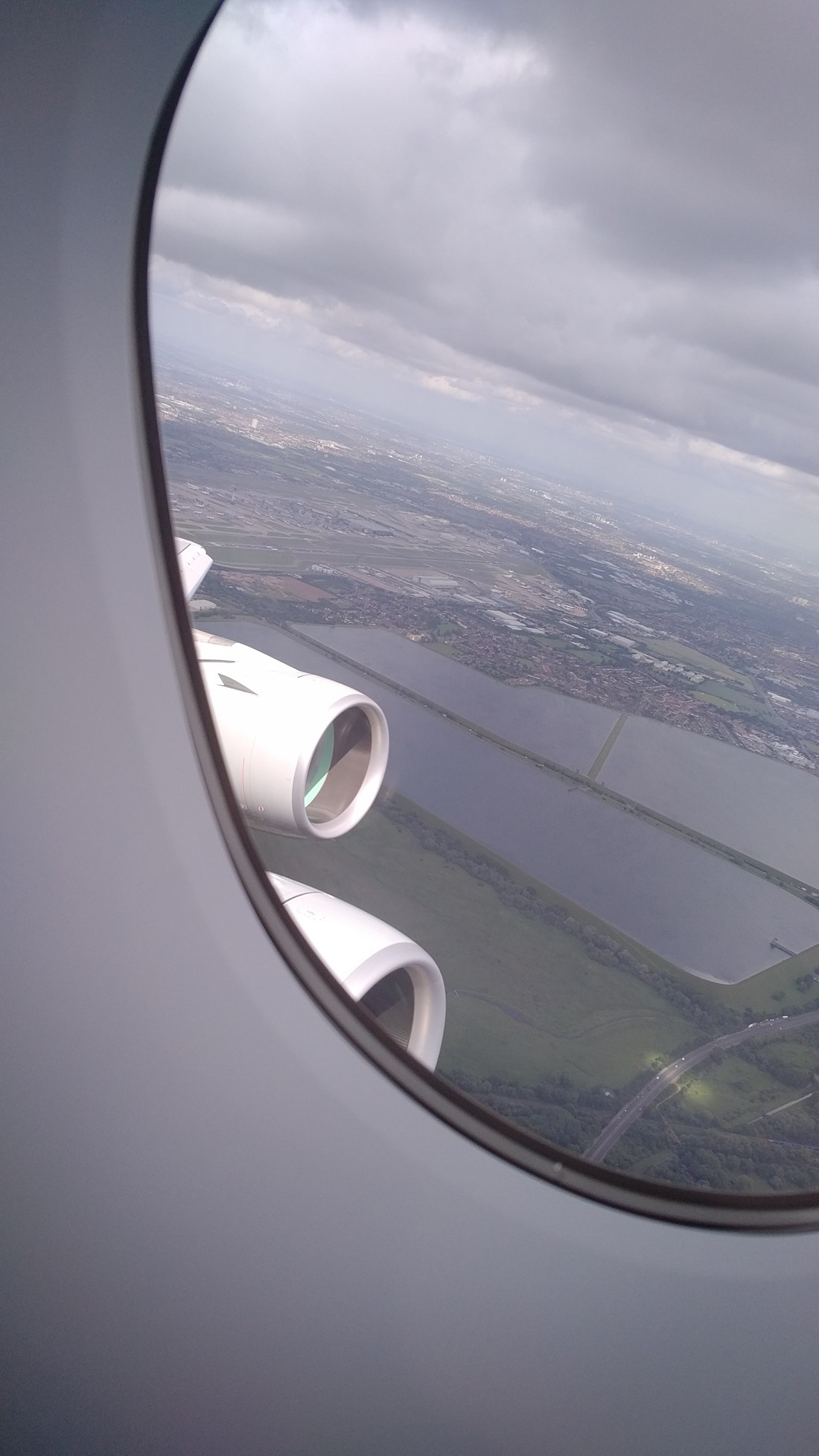 Before the service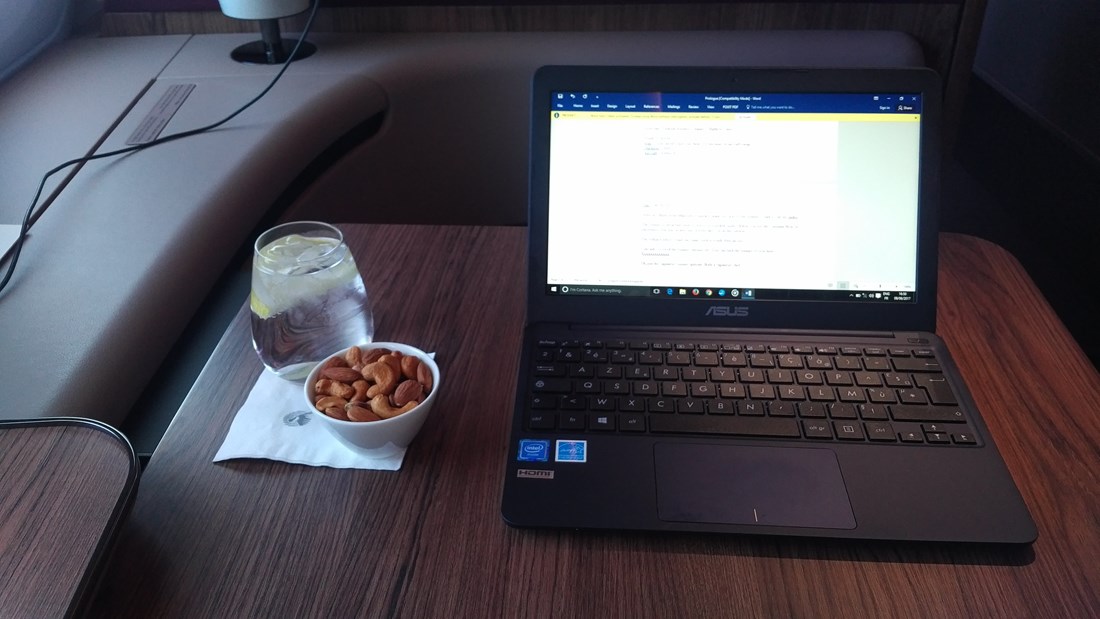 The remote for your screen.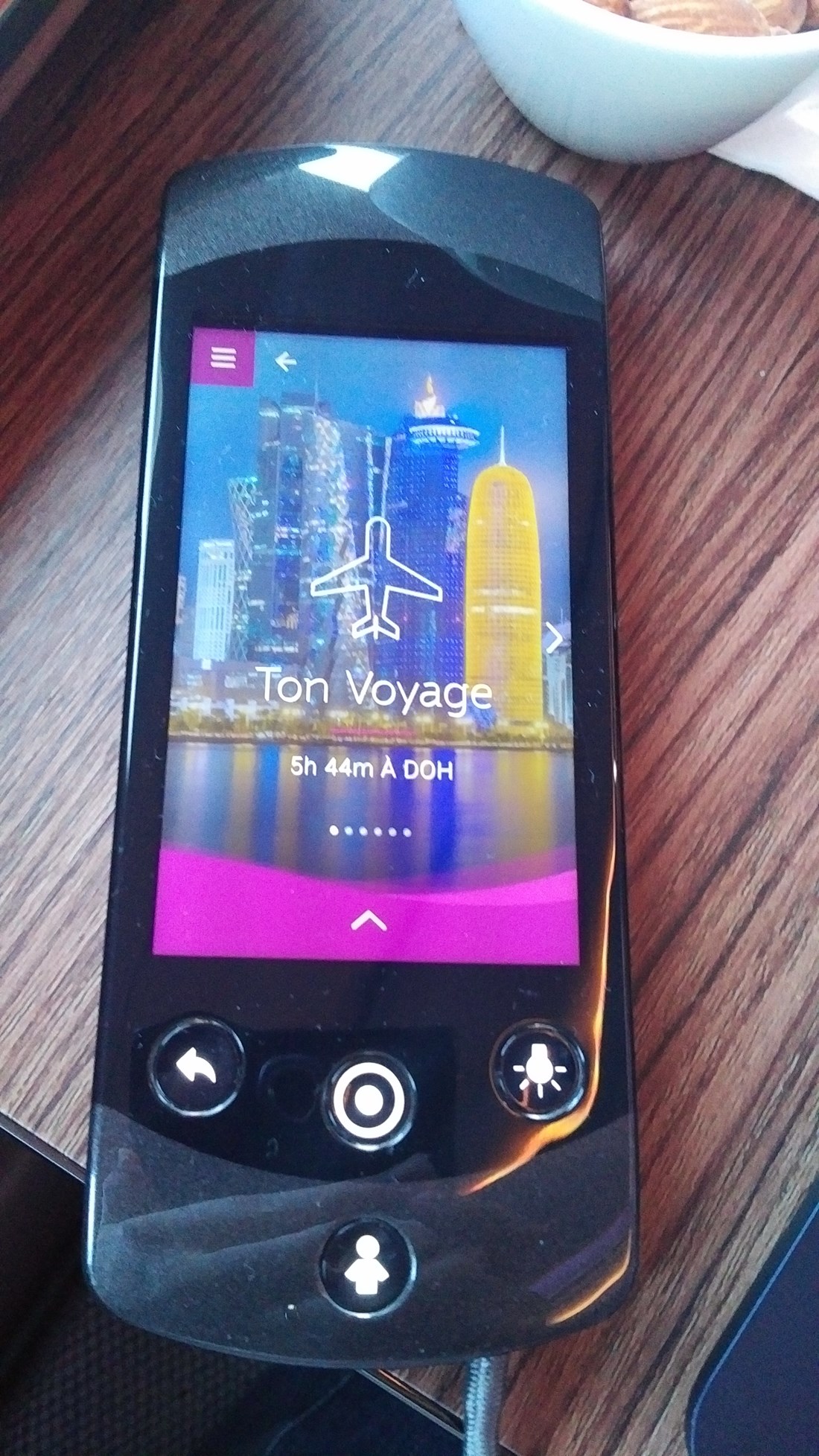 Such a massive IFE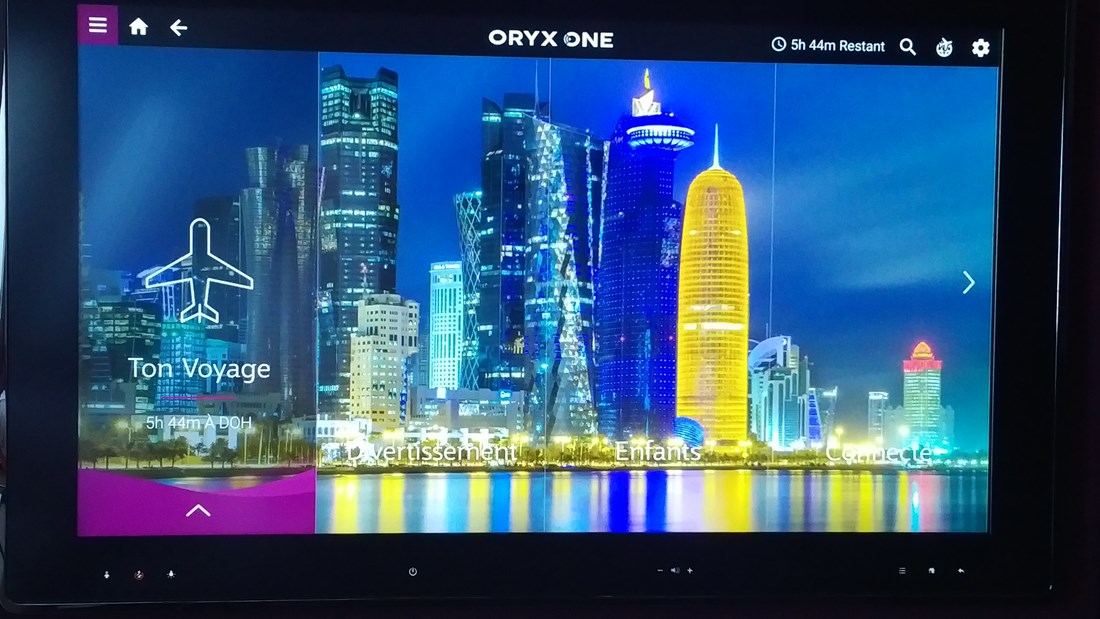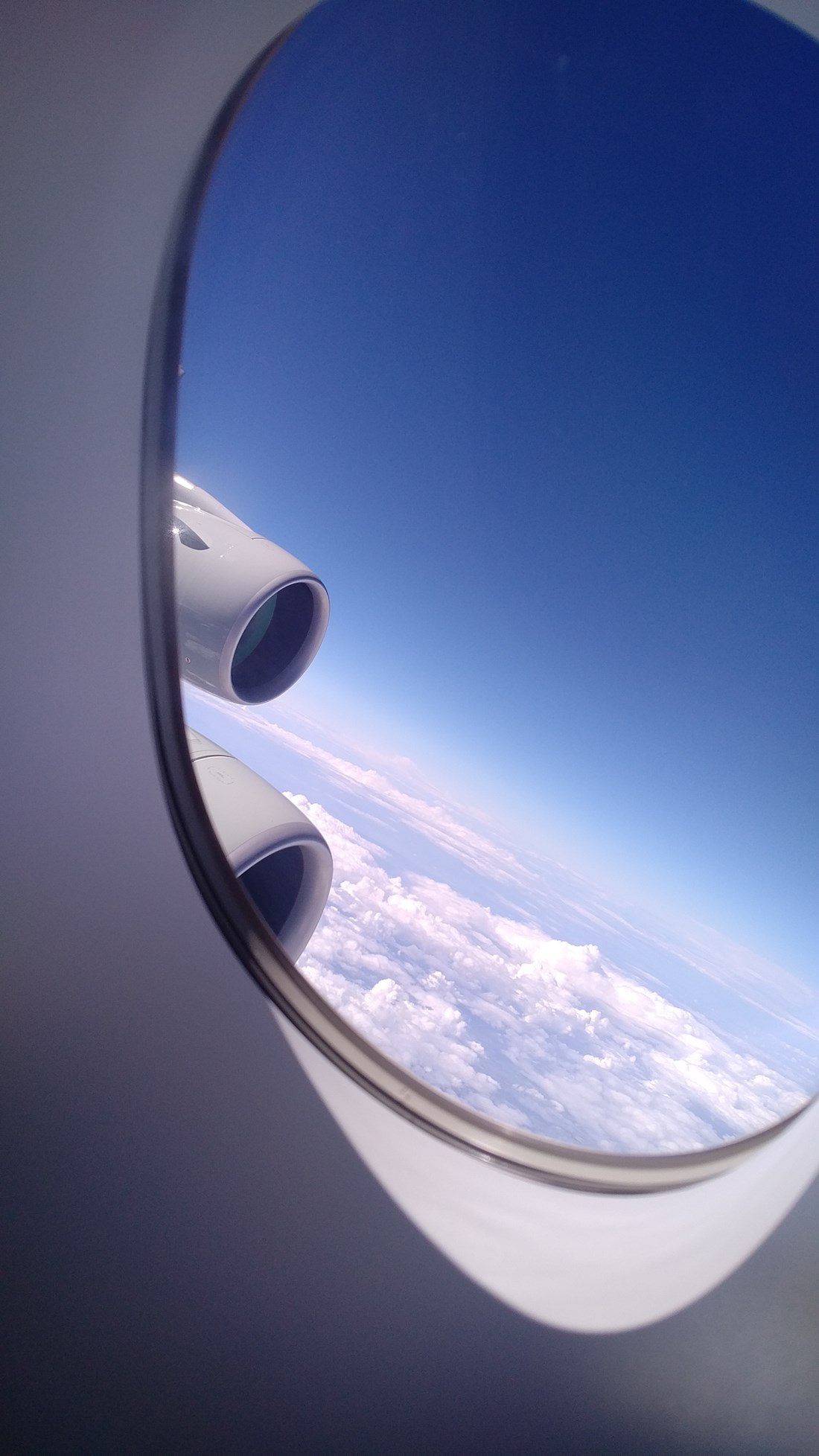 Wifi is working well. Unlimited data for First Class pax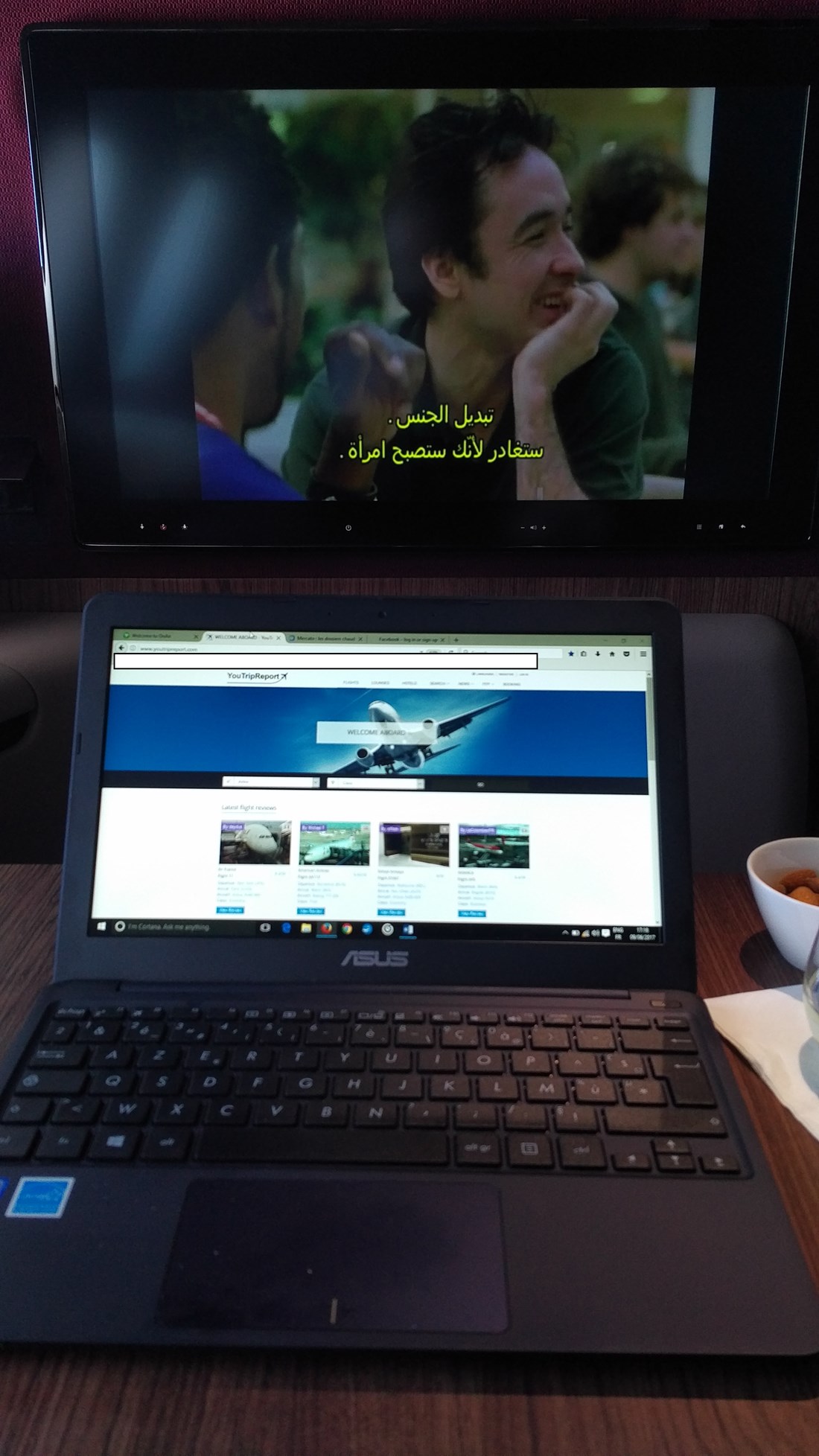 While you don?۪t have an onboard shower
Before the service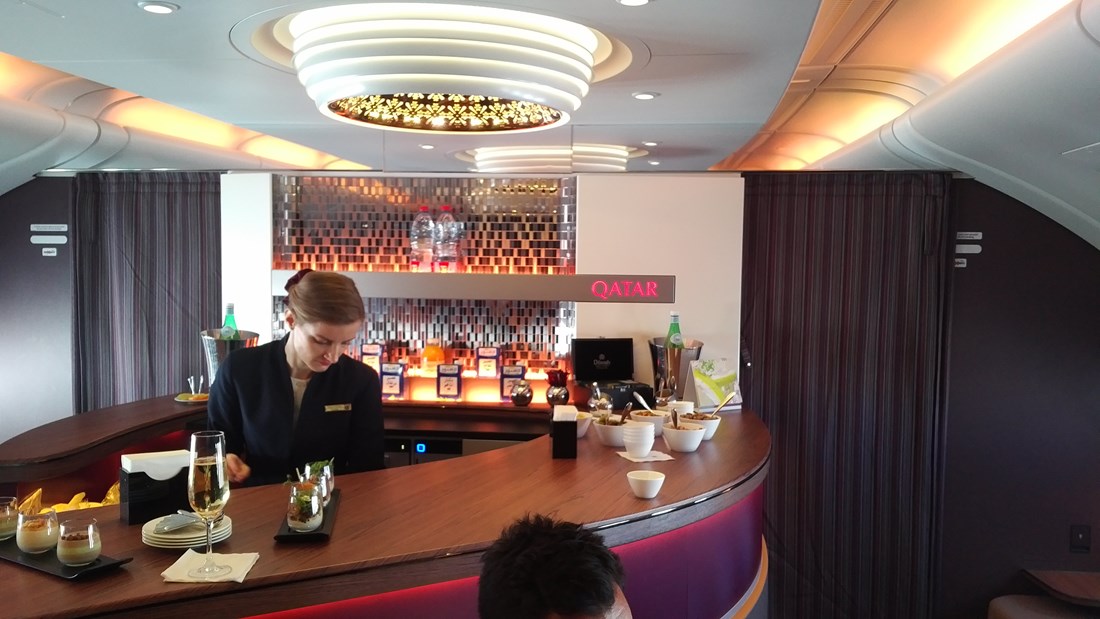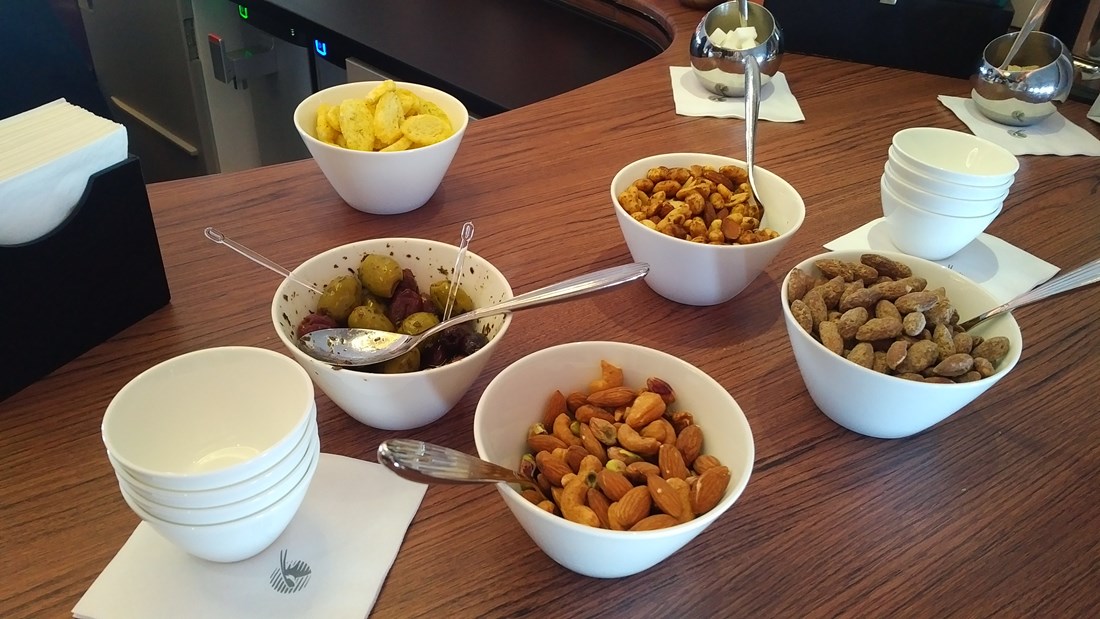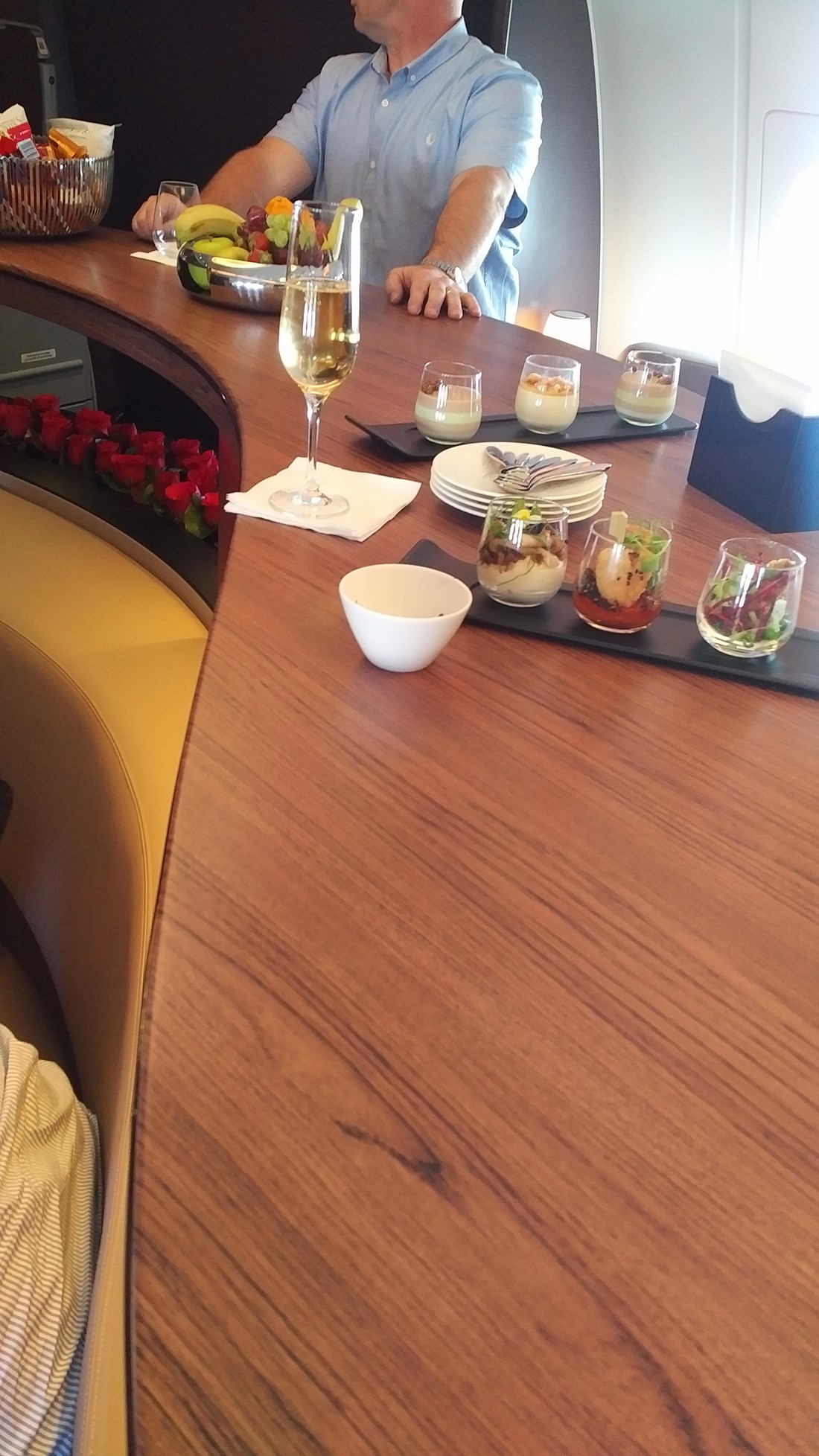 Automatic blind.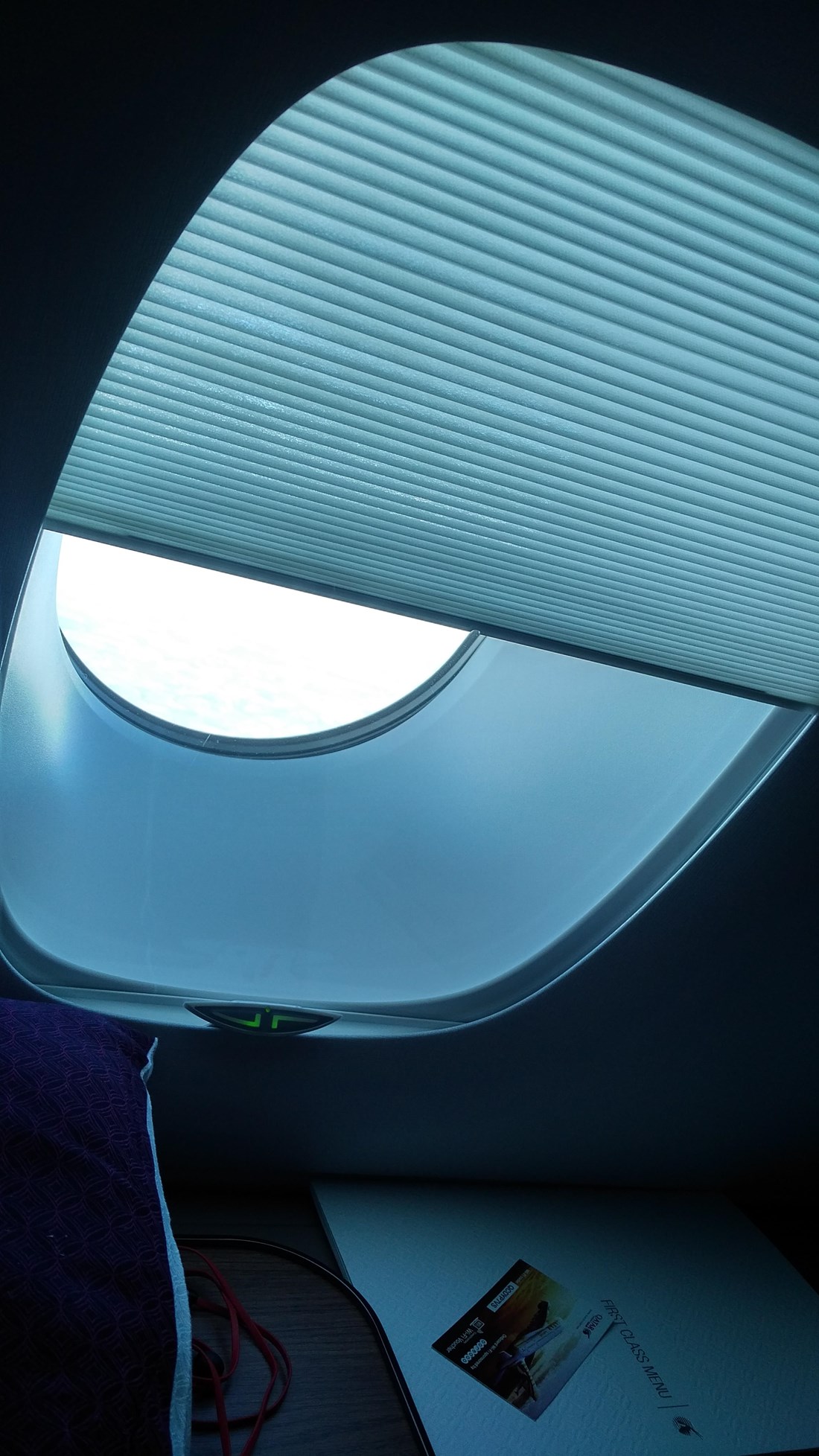 In my previous trip report ???My quest for Balik Salmon?۝ I have another sin: Caviar. May I even consider it as a sin?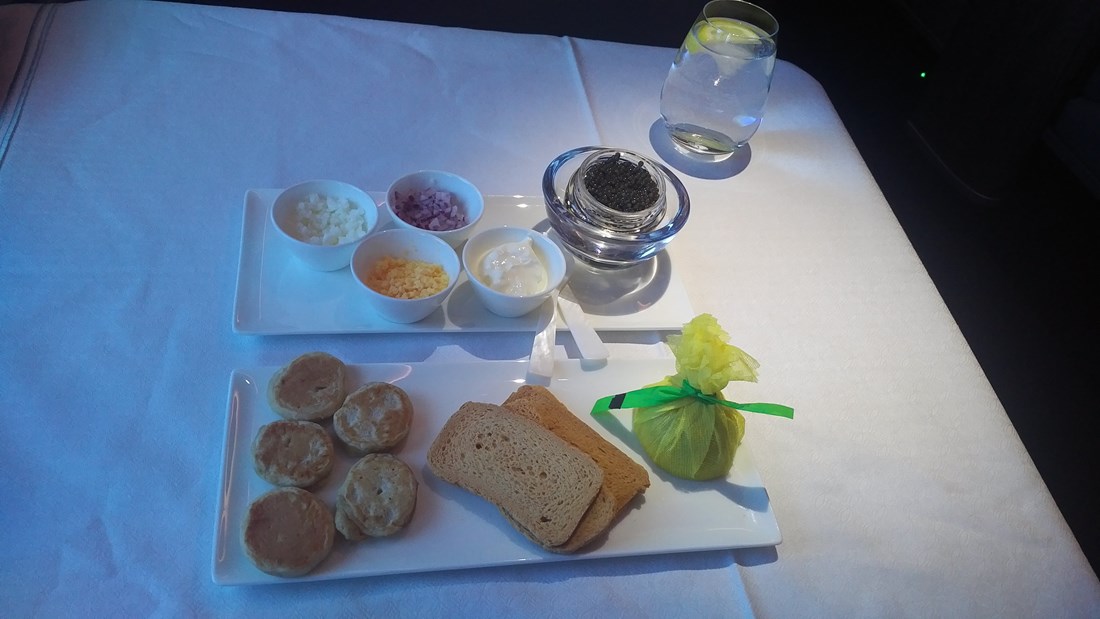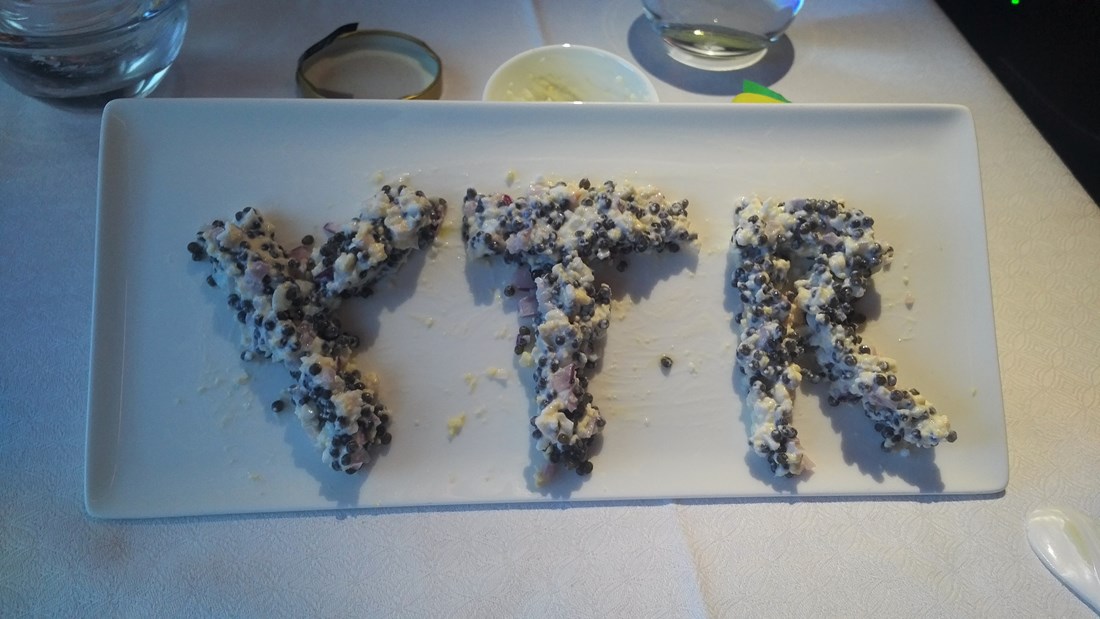 Cheers !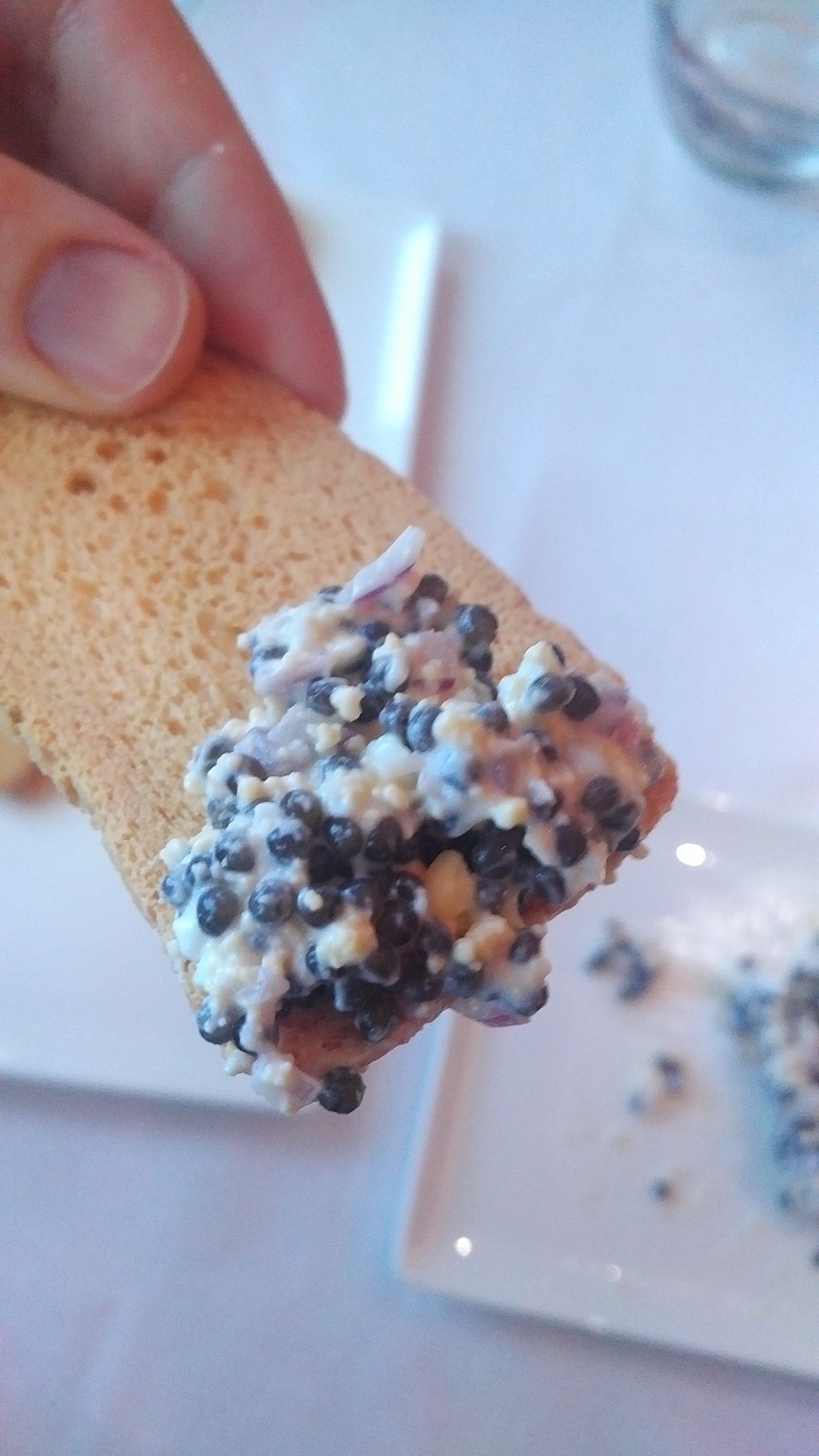 I table is now set up. 3 choices for Olive Oil. One thing is weird here. The butter should be removed from its container. Quick appetizer. Good. One thing you should order while you fly with QR n their signature drink: Mint/lime drink and ask lot of ices. Simply stunning.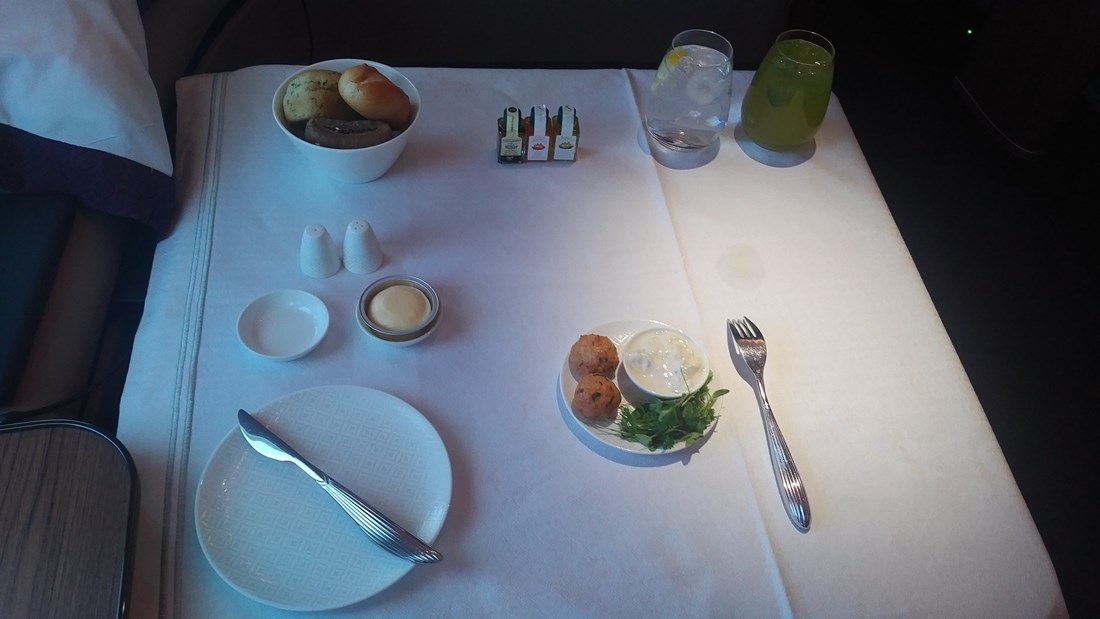 My first meal arrived shortly after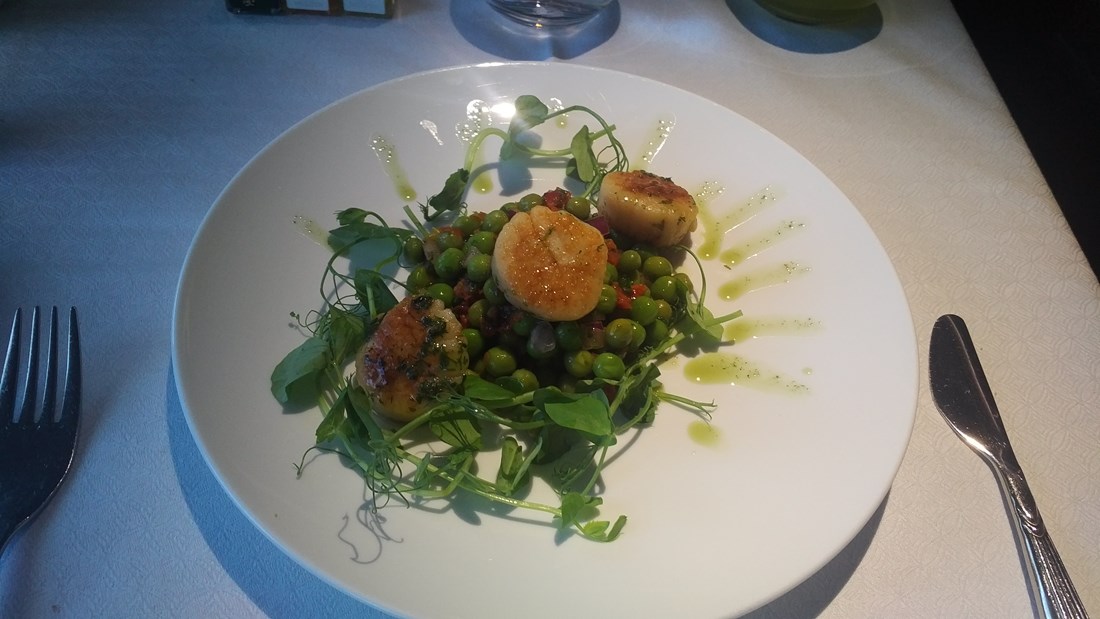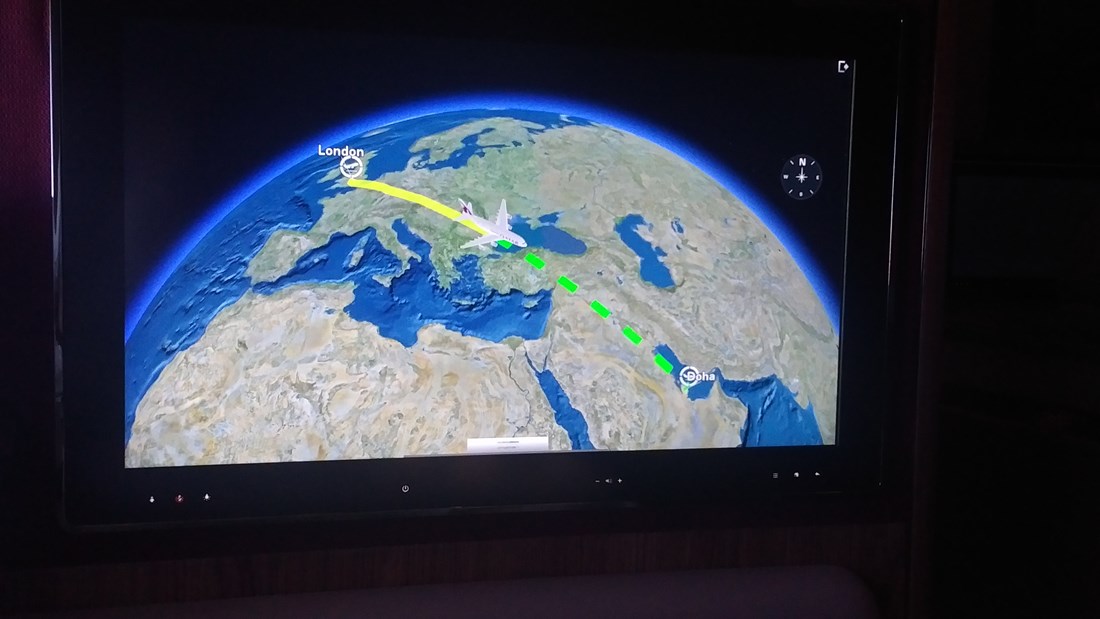 So far so good.. Now the main is the biggest default with QR catering. Unfortunately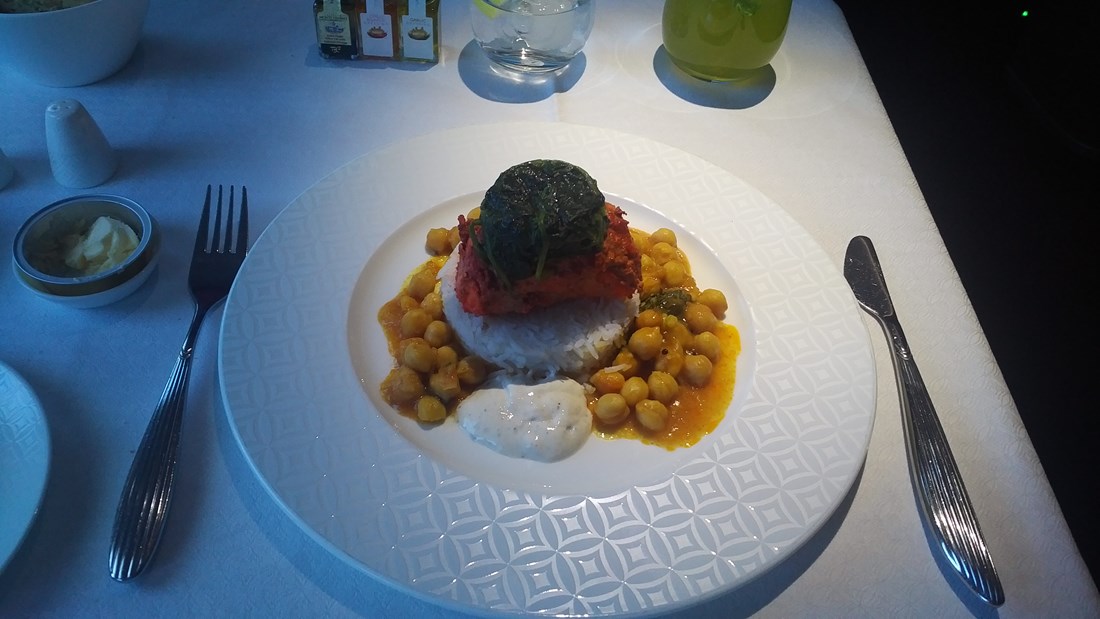 I stared Amina when she brought my meal with a weir look. She proposed me to change. Never mind let's try.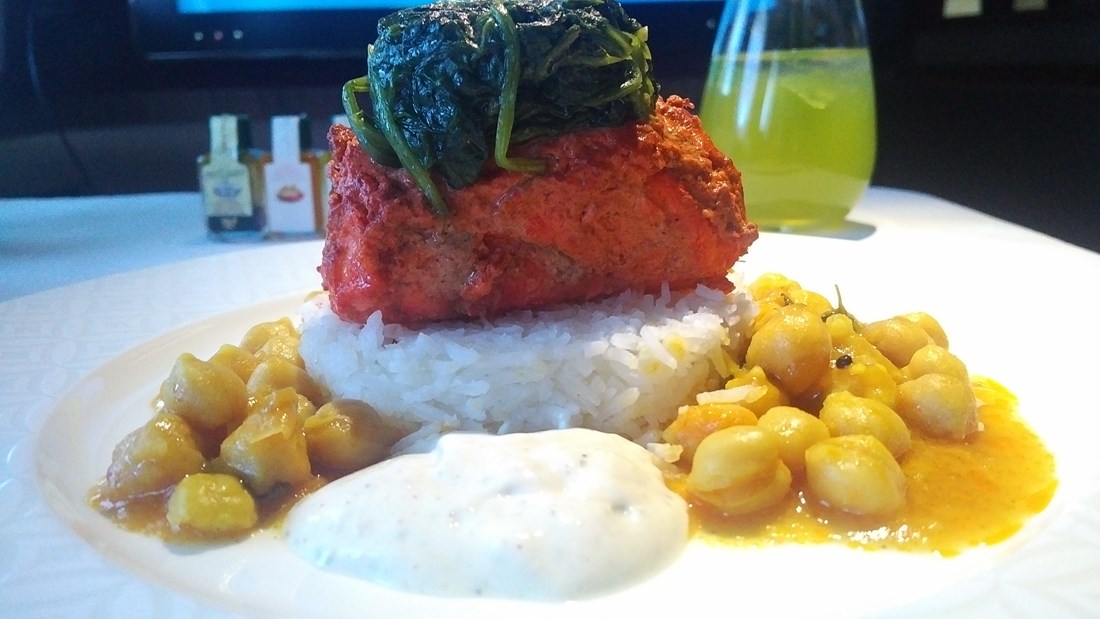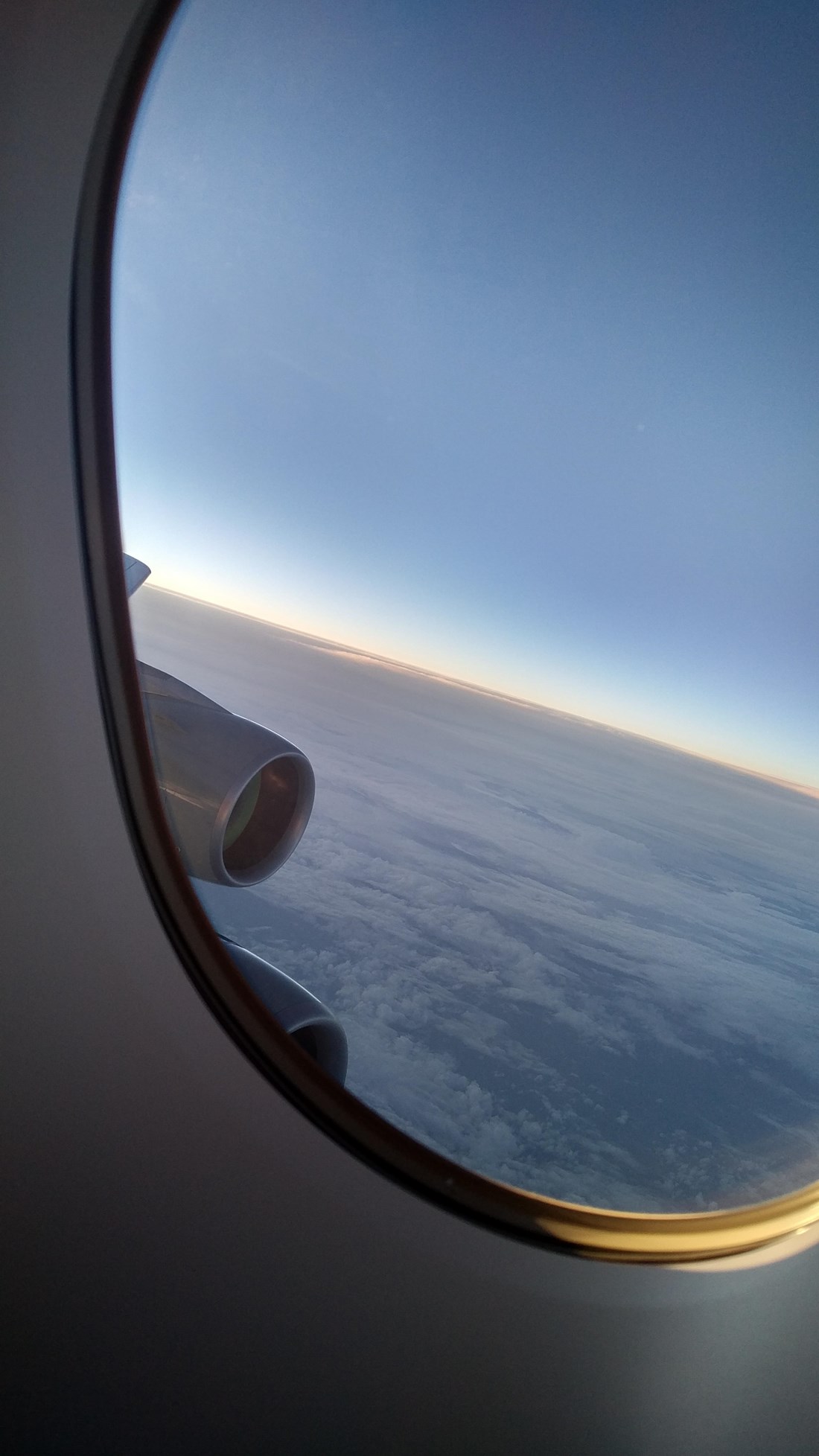 My chocolate fondant. Nice and melting in the middle.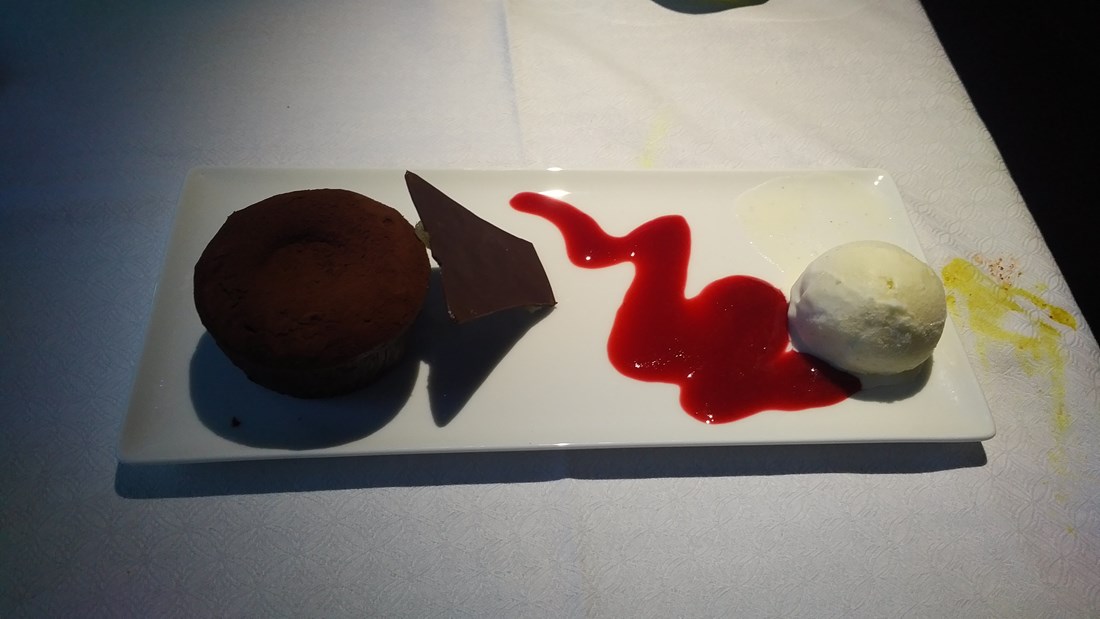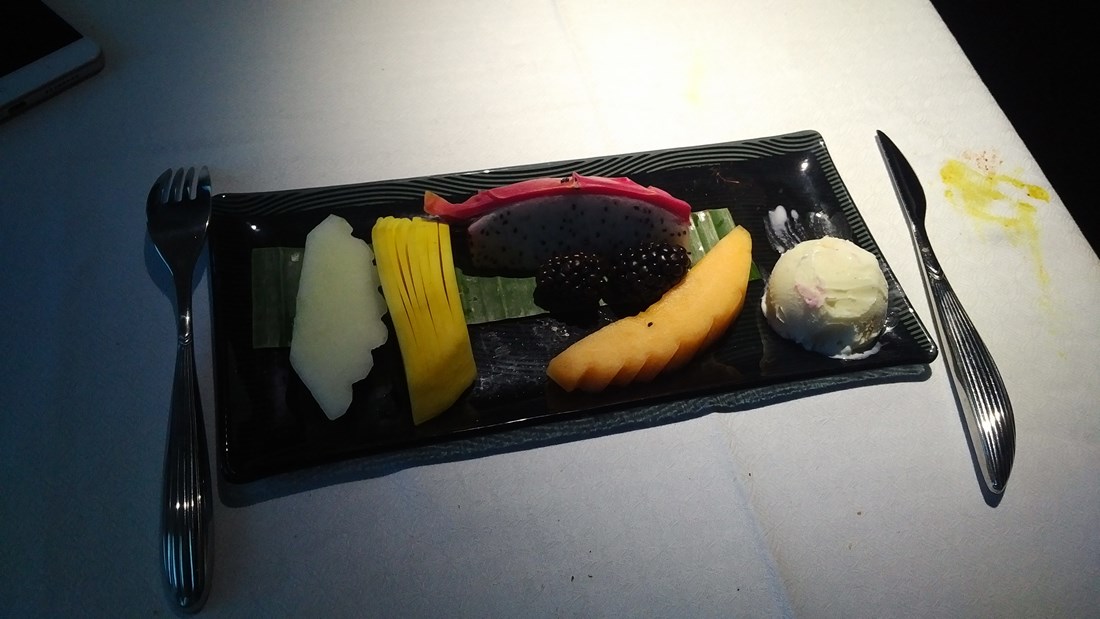 It was time for me to take a well-deserved nap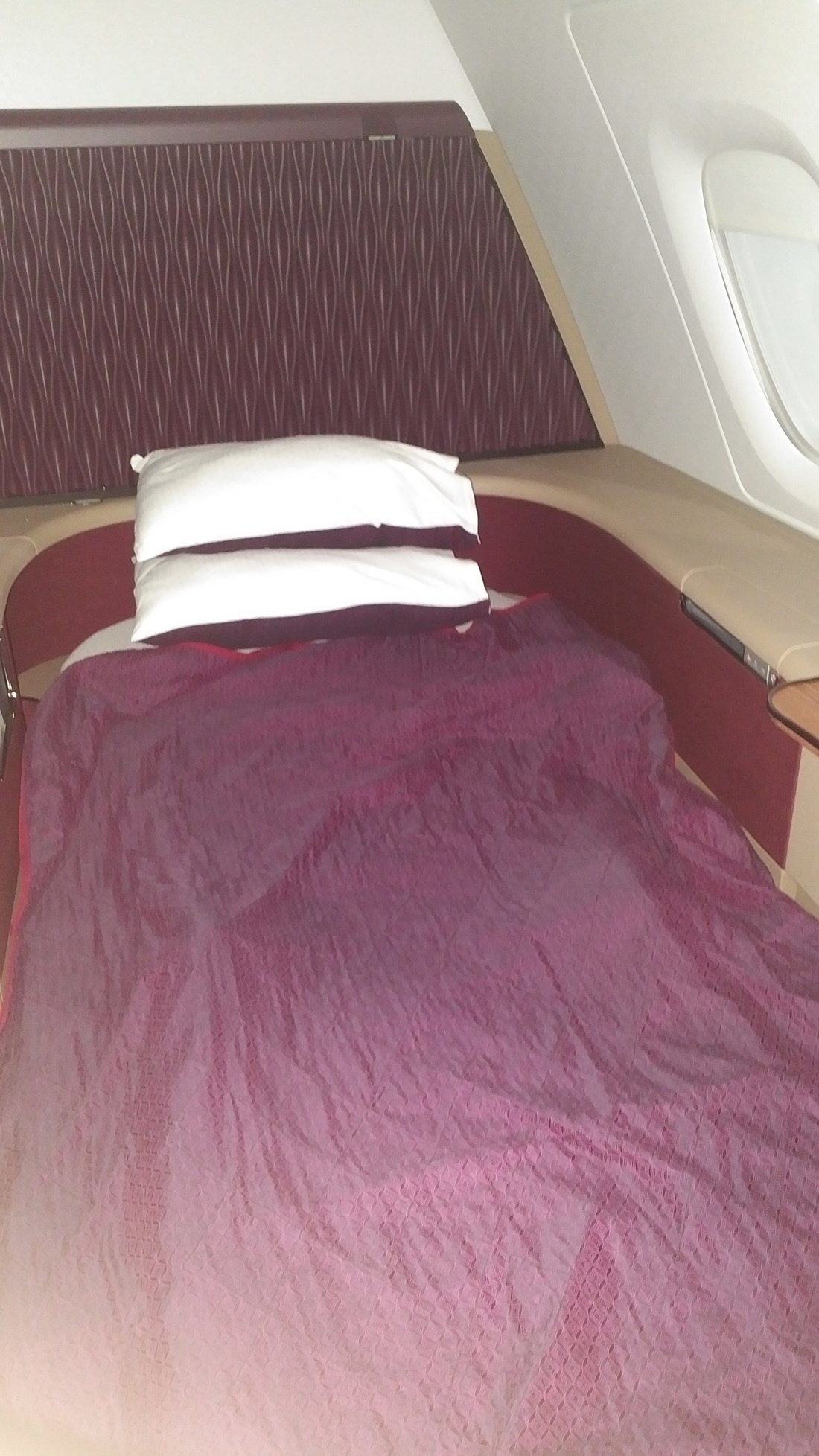 30 minutes before landing and since the other pax did not eat at all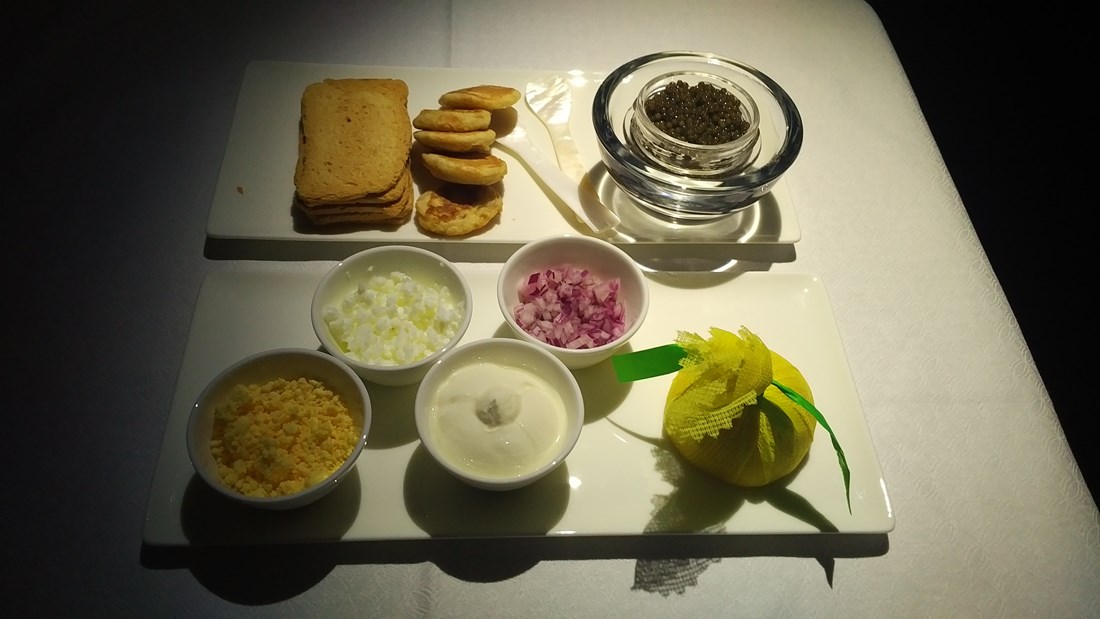 ========== Heathrow (LHR) - ==========
Security/Immigration efficiency:
9/10
Services and activities:
7/10
General cleanliness:
8/10
========== Qatar Airways Premium Lounge T4 ==========
========== Qatar Airways - Airline ==========
On-time performance:
9/10
Breakfast or light meal before arrival:
0/10
========== Doha International Arpt (DOH) - ==========
Security/Immigration efficiency:
9/10
Services and activities:
9/10
General cleanliness:
9/10
Summary:
Bottom line of my first leg with QR:

I had the chance to have Amina, she was truly brilliant. Her job is a calling. That's the kind of crew you wish to have, always.

Again I was disappointed by the main, even if I ate the meal.

The lounge is great, I need to go back to have more time to build an extensive review.

Thanks for reading.

Next part: Al Safwa Lounge in Doha + QR833 to Bangkok