Prologue:
The anticipation of flying a new airline (in this case CSA) is always a welcome experience worth getting excited about for every aviation geek.

This trip was very similar to J intra-European experience minus the cost. This particular segment cost me USD 44.40 (EUR 42.15) and I also pre-ordered a business class meal for USD 8.92 (EUR 8.47). I used my AZ's Freccia Alata Plus level to get priority check-in, boarding and lounge access at PRG. The only disappointment was the inability to pre-reserve a seat, even for elite Skyteam members. I played the seat lottery and waited until 24 hrs before dept. to select a window seat in the last row hoping that the flight would not be full.

La anticipación de volar una nueva aerolínea (en este caso CSA) es siempre una experiencia a la que cualquier entusiasta de la aviación espera con emoción.

Este viaje fue muy similar a la experiencia intraeuropea de la clase J menos el costo. Este segmento en particular me costó USD 44,40 (EUR 42,15) y también reservé una comida de clase ejecutiva por USD 8,92 (EUR 8,47). Utilicé mi estatusl Freccia Alata Plus que tenía con AZ para obtener el check-in y embarque prioritario,y el acceso a la sala VIP en PRG. La única decepción fue el no poder reservar un asiento por adelantado, incluso para los miembros de élite de Skyteam. Jugué a la lotería de asientos y esperé hasta 24 horas antes de la salida del vuelo para seleccionar un asiento de ventana en la última fila con la esperanza de que el vuelo no estuviera lleno.


I thought that it was odd that OK did not have its own lounge at its hub and instead it refers its passengers to one that is managed by a third party entity. I presented my boarding pass along with AZ Skyteam Elite card and was welcomed inside. The club has two sections but the right side was less crowded. In addition there were WC's right after the reception area.
Pensé que era extraño que OK no tuviera su propia sala en su hub y a cambio refiera a sus pasajeros a uno que sea administrado por una entidad privada. Presenté mi tarjeta de embarque junto con la tarjeta AZ Skyteam Elite y me dieron la bienvenida. El club tiene dos secciones pero el lado derecho estaba menos concurrido. Además había WC justo después del área de recepción.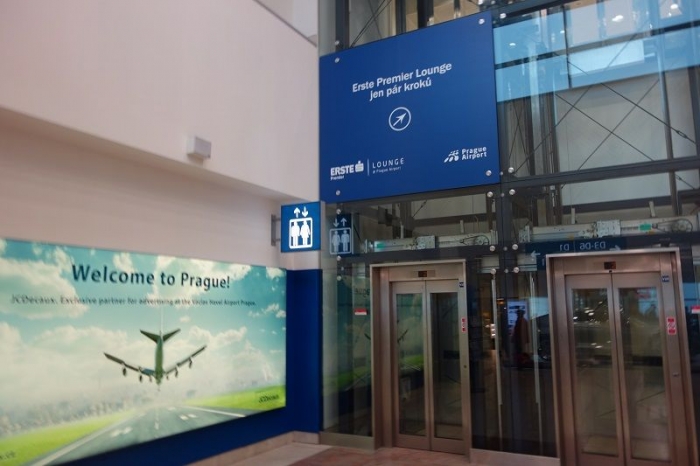 Entrance.
Entrada.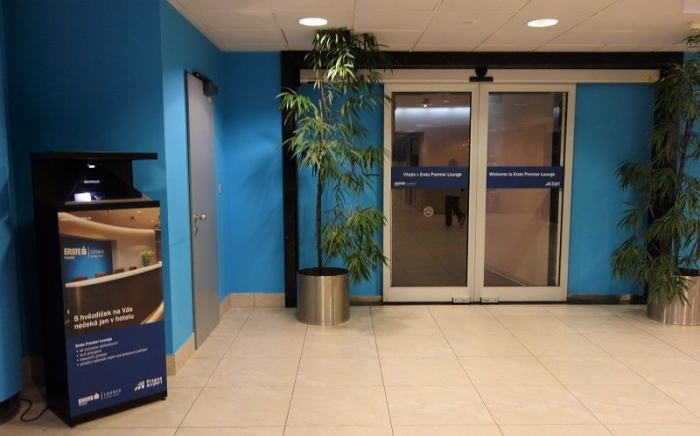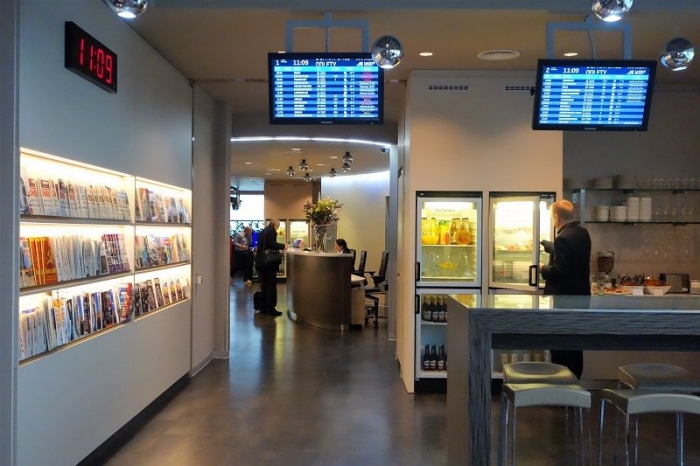 Once I stepped inside I felt that the silver hanging lights and see-through "bead curtains" gave this place a 70's disco era ambiance. It was a one of a kind type of lounge for sure.
Una vez que entré sentí que las luces colgantes plateadas y las "cortinas de bolitas" transparentes le daban a este lugar un ambiente de la era disco de los 70's. Era un salón único en su categoria.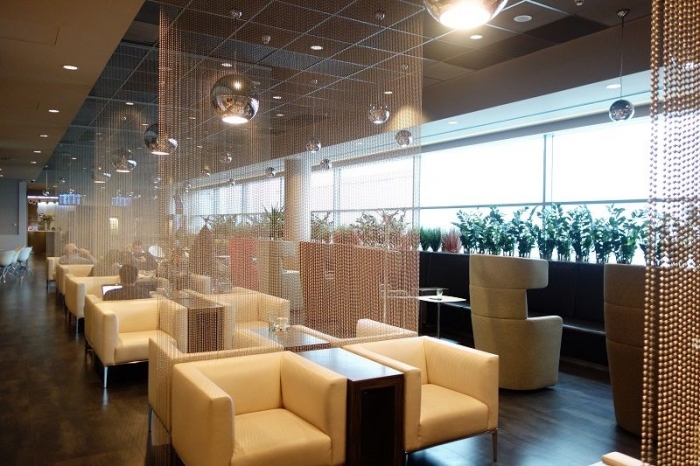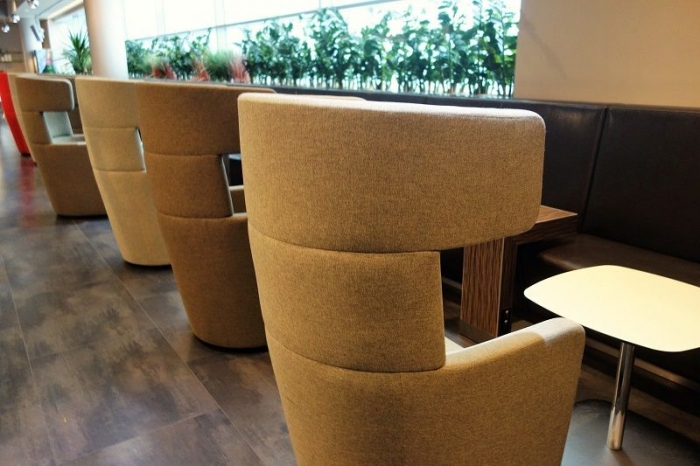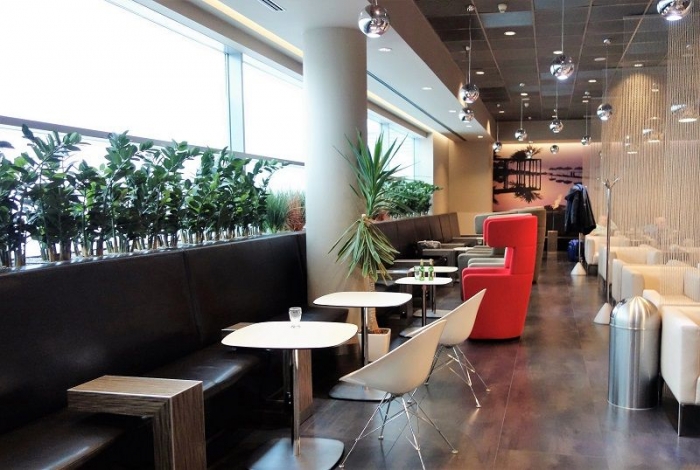 The buffet area had pastries cookies crisps and pretzel sticks. The hot items consisted of chicken and pork schnitzels pasta primavera and beef broth. Refrigerators were stocked with crudites and a variety of open faced sandwiches.
El área del buffet tenía pasteles galletas papas fritas y palitos de pretzel. Los artículos calientes consistían en escalopes de pollo y cerdo pasta primavera y caldo de res. Los refrigeradores estaban llenos de crudites y una variedad de sándwiches abiertos.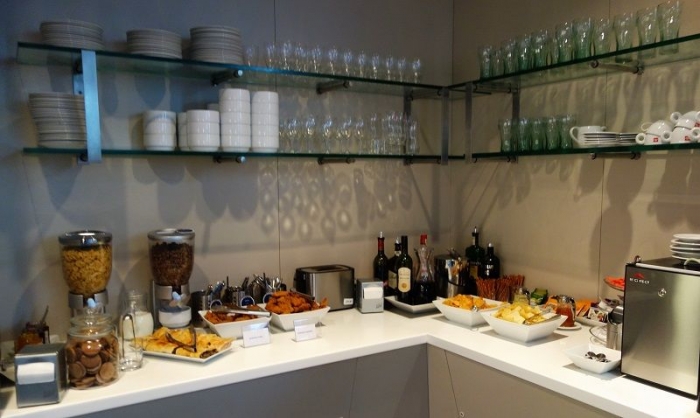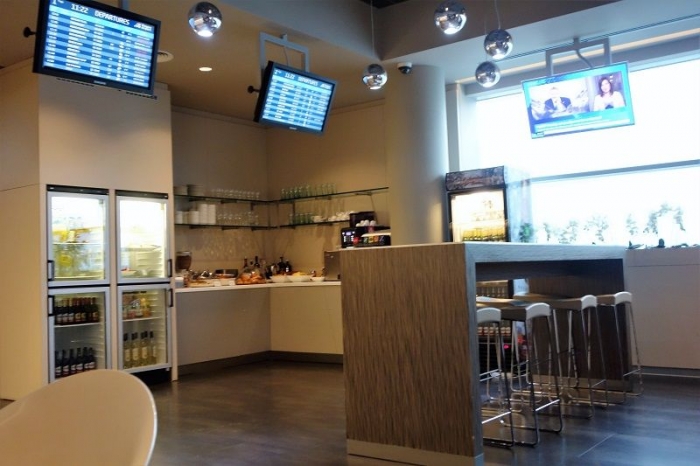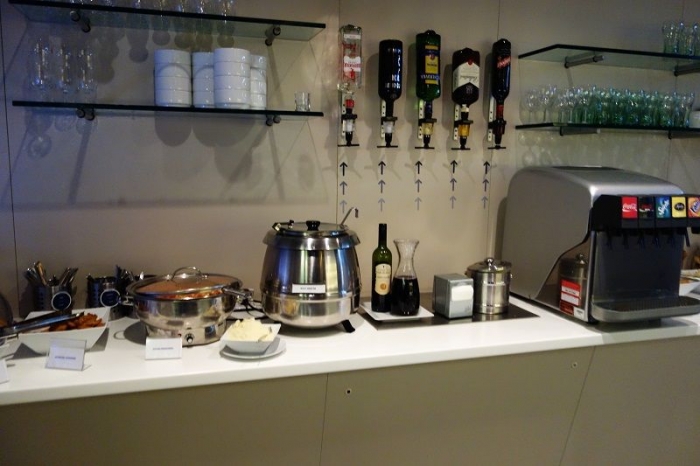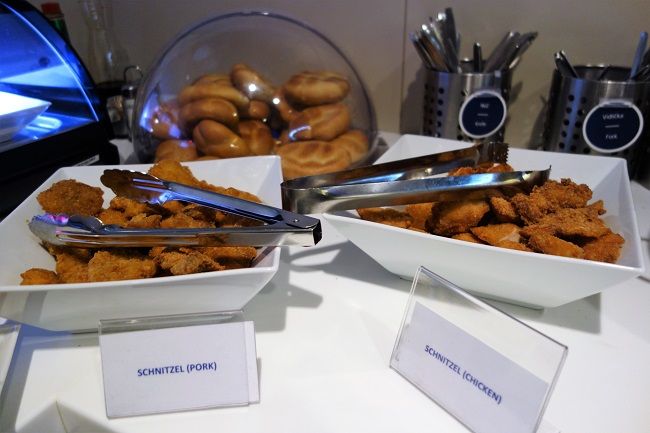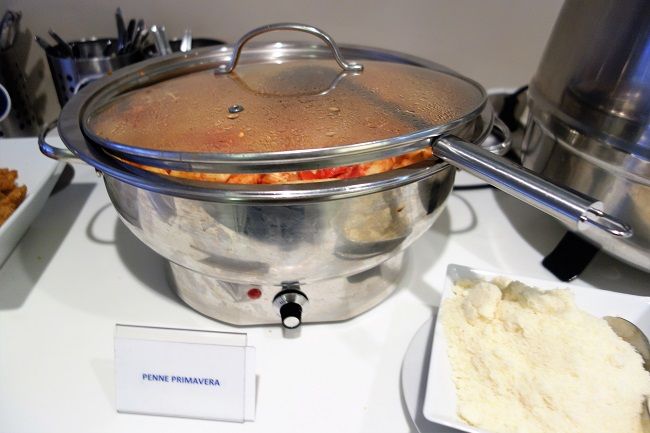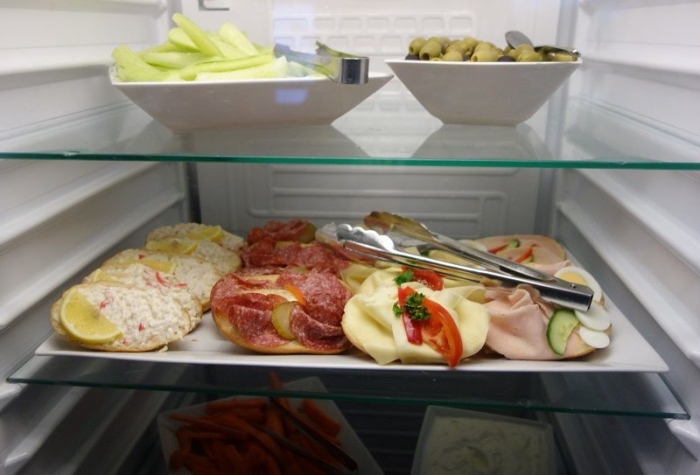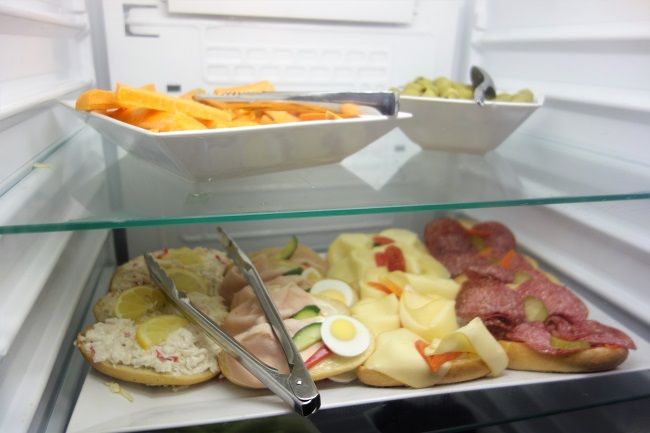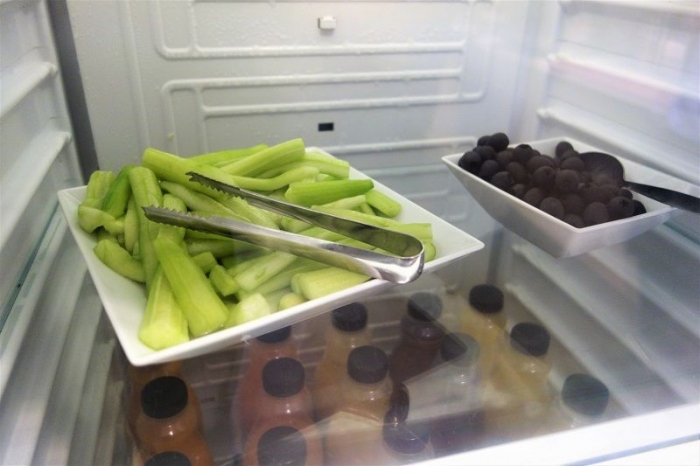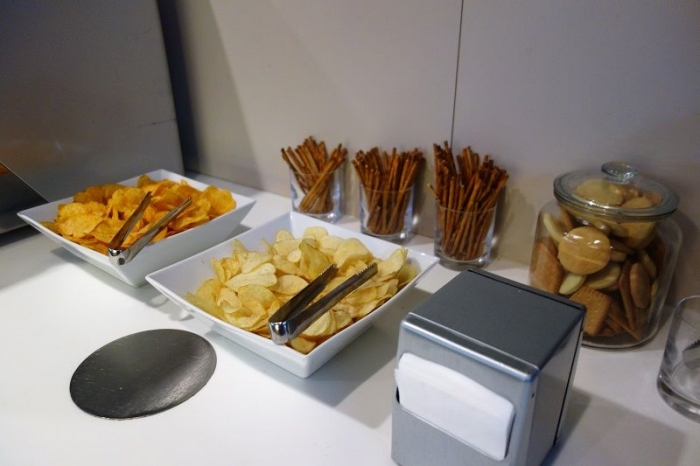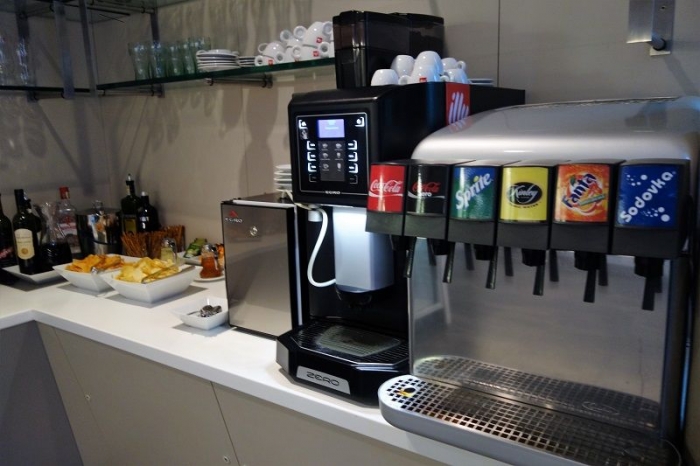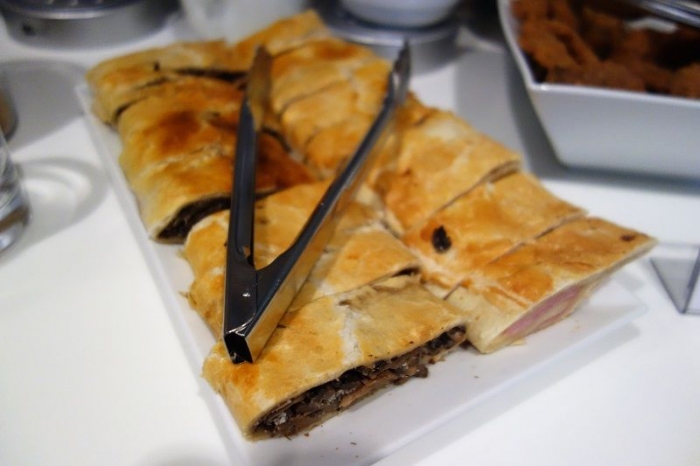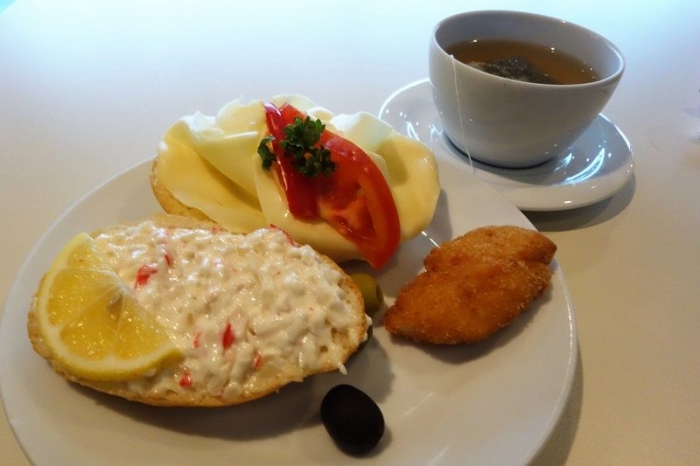 Kid's corner.
Esquina de niños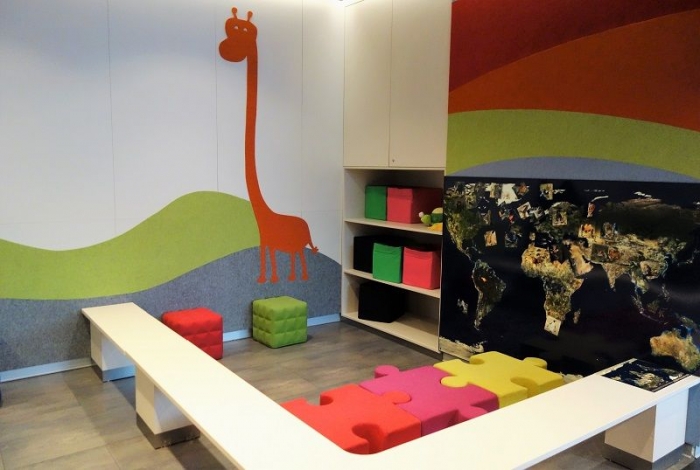 ========== ERSTE Premier Lounge T2 ==========
Summary:
PRG is not that big and it felt very functional. The Erste lounge did its job and it was a nice place to relax before the flight. The decor had a retro feel to it that I found unique. Catering is basic but the attempt to offer a few hot dishes is appreciated.

I was glad that I had a chance to fly a new airline and CSA proved to be a decent carrier. The ability to pre-order a premium meal was a big plus and the price was quite reasonable. For a cold meal the quality was fine. I did not find the crew overly friendly or very proactive but they did their job efficiently. It was a luxury to get a whole row for myself and by taking advantage of the Skyteam Plus benefits I had a very close intra-European J experience on this particular segment. A minor annoyance is the lack of free seat assignment for other Skyteam elite members.
PRG no es tan grande y se sintió muy funcional. El salón Erste era adecuado y fue un buen lugar para relajarse antes del vuelo. La decoración tenía un toque retro que me pareció único. La restauración es básica, pero se agradece el intento de ofrecer algunos platos calientes.

Me complace haber tenido la oportunidad de volar una nueva aerolínea y CSA demostró ser decente. La habilidad de pre-ordenar una comida premium fue una gran ventaja y el precio era bastante razonable. Para una comida fría la calidad estaba bien. No encontré a la tripulación demasiado amigable o muy servicial, pero hicieron su trabajo de manera eficiente. Fue un lujo tener una fila entera de asientos para mí y al aprovechar los beneficios de Skyteam Plus tuve una experiencia muy parecida de volar en clase J intra-Europea en este segmento. Una inconveniencia es la falta de asignación gratuita de asientos para los miembros Elite de Skyteam.