Prologue:
After a wonderful week-end in SFO with our Panda, it was time to head back to the airport.
Adan was so kind to drive me around.
Time to review the lounge and the flight.

Here we are again.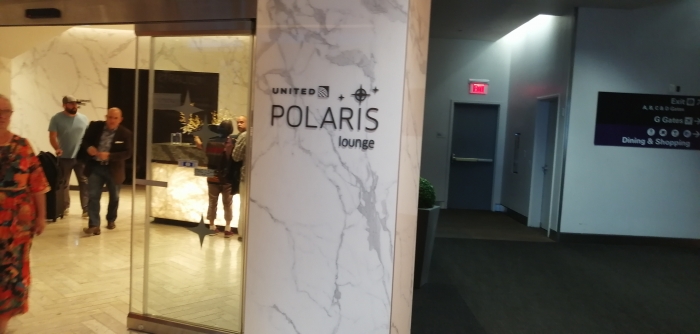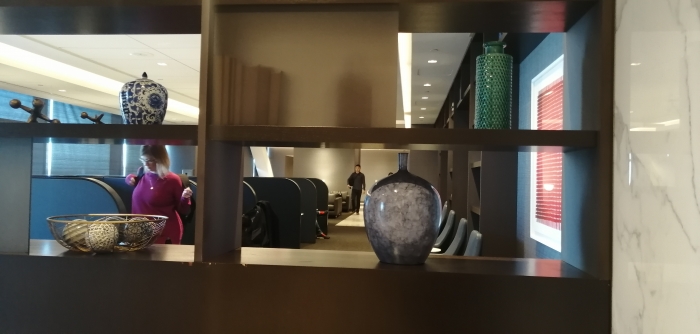 I'm going straight to shower.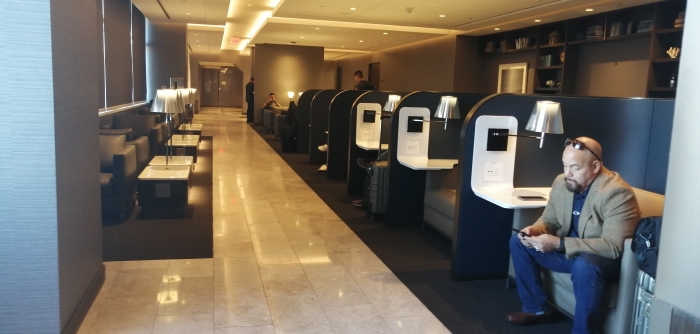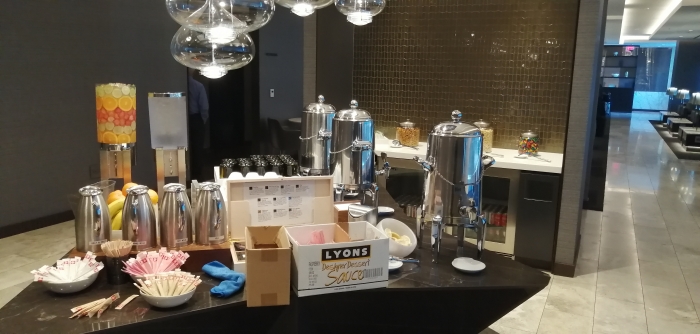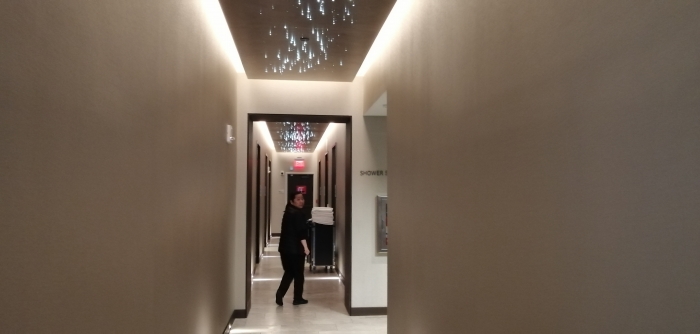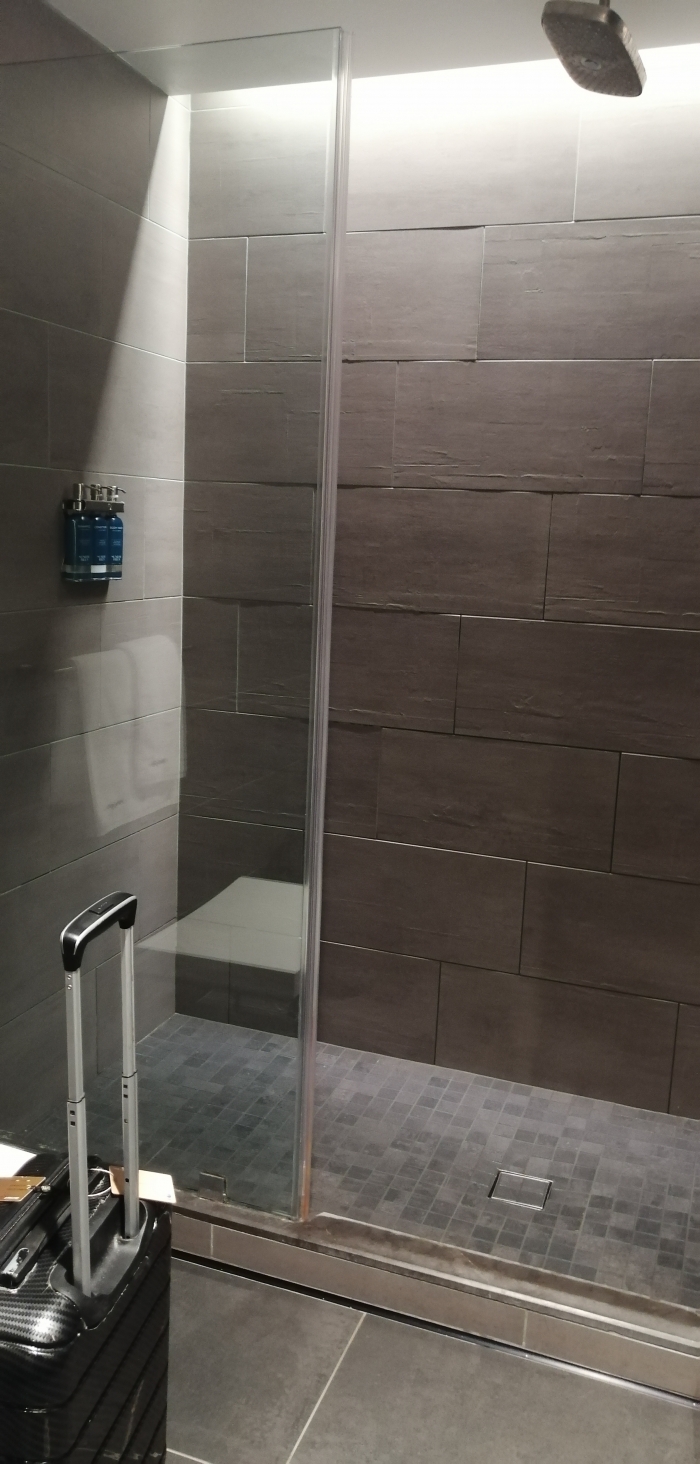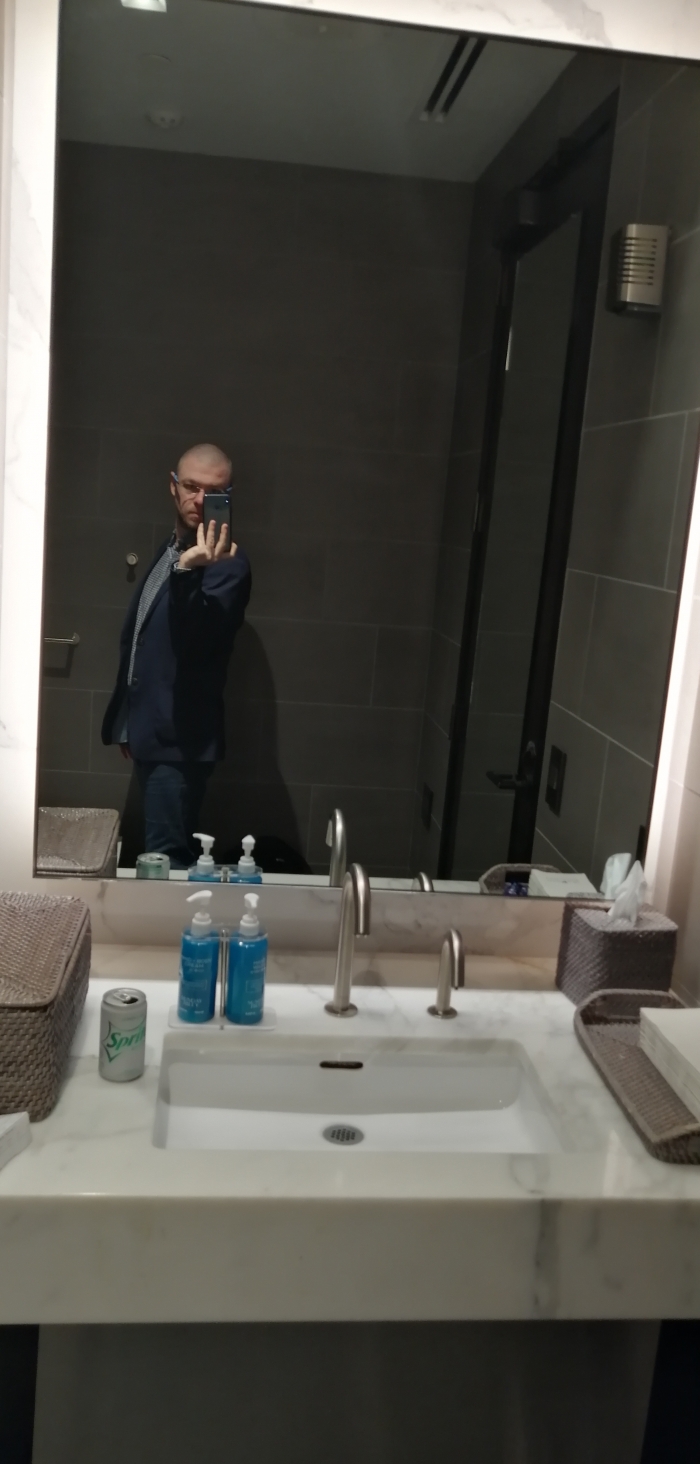 Once it's all done It's time to enjoy our lunch.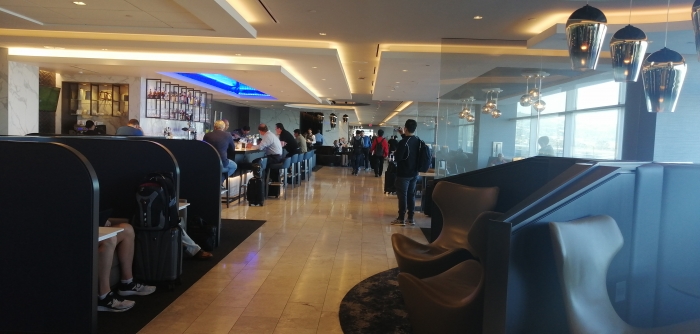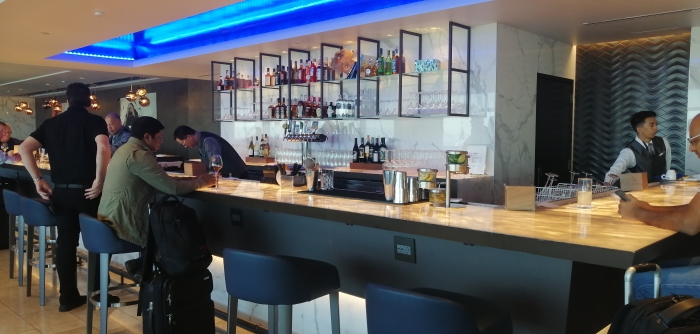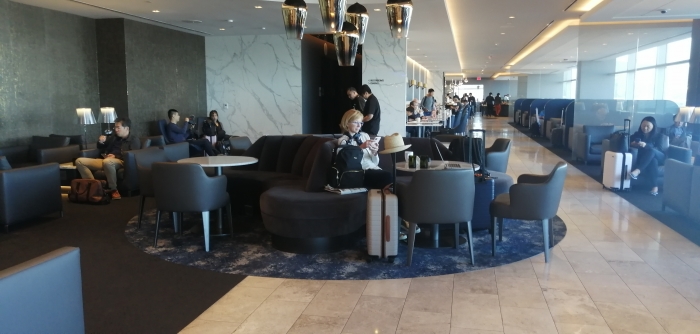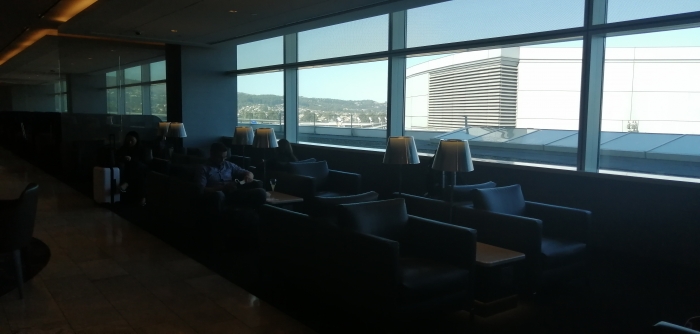 Let's check the buffet where I grabbed the meat + garlic bread.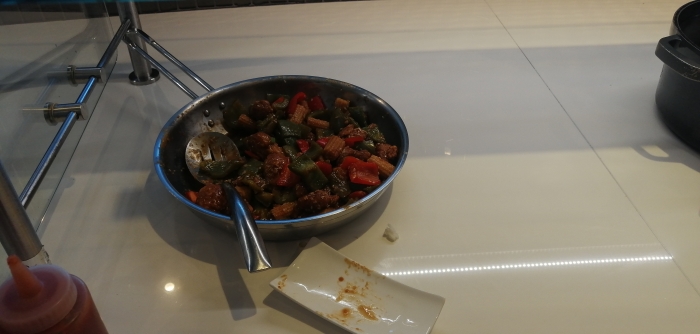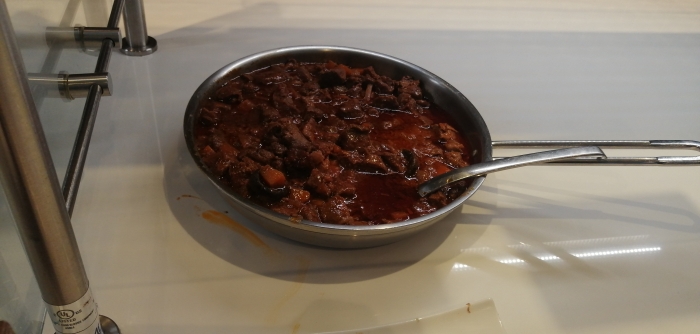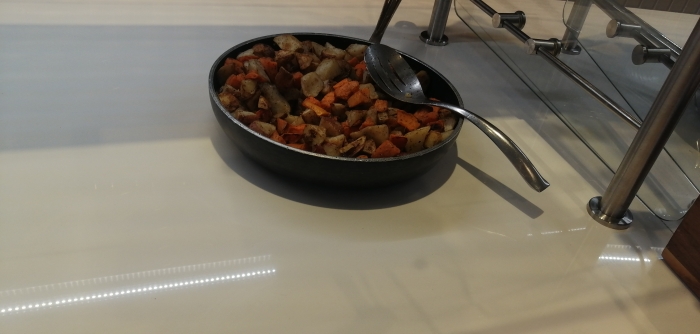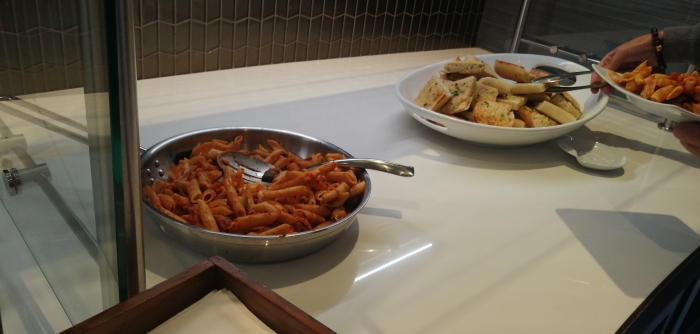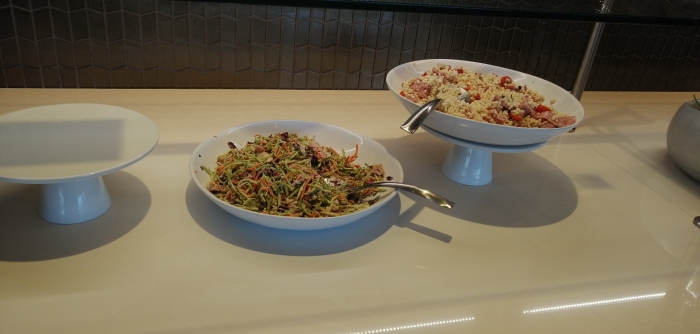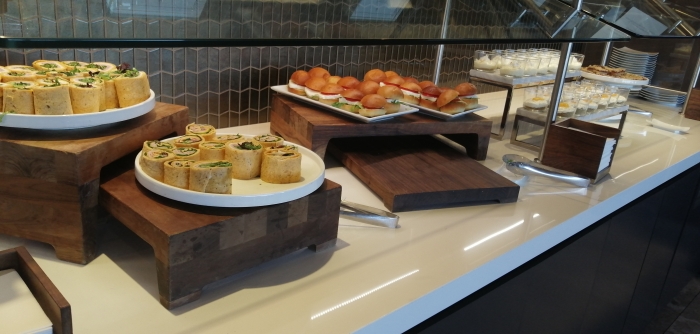 We found a seat in the dinner area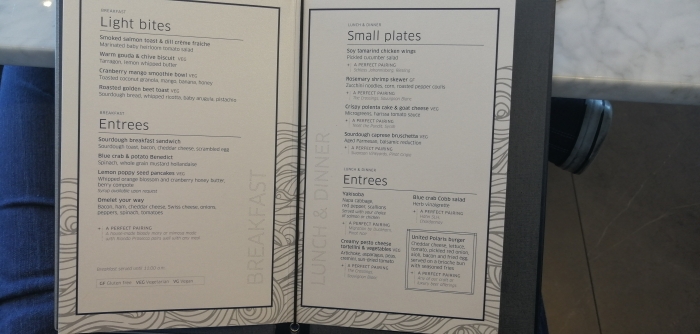 With Panda where he was too shy to be on the pic. Casper Bis ? hahahahah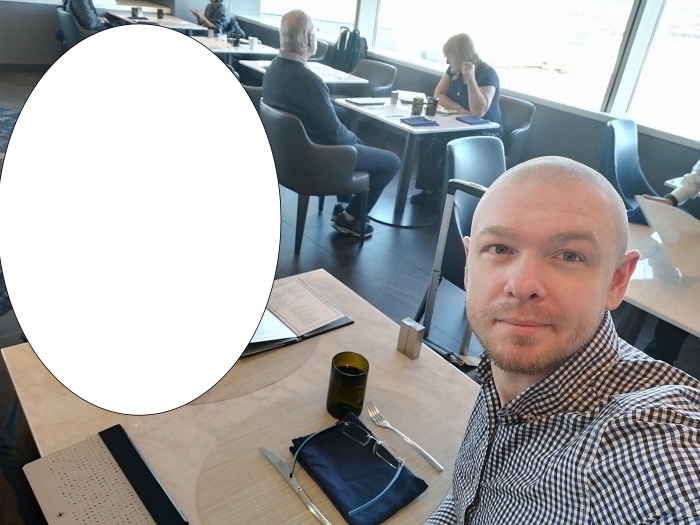 Let's start slowly. Delicious.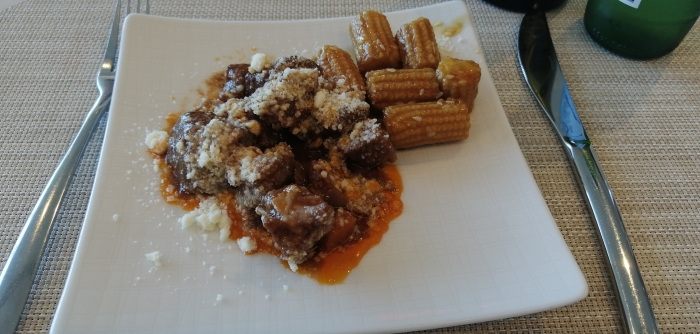 Adan is speechless about his sald..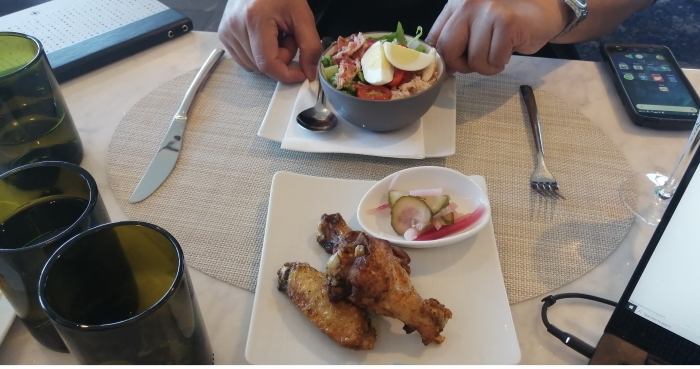 And so am I about my plate. Don't get me wrong it was fine but it's a bit stingy to giv only 2 shrimps.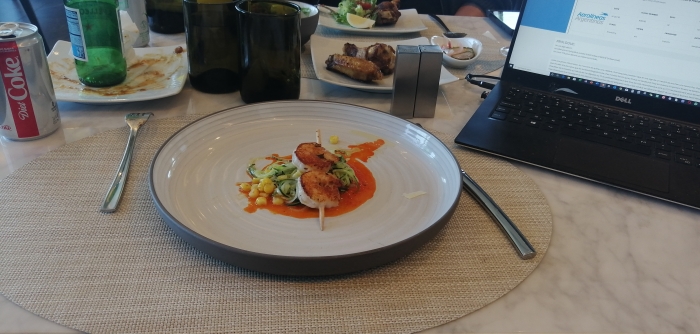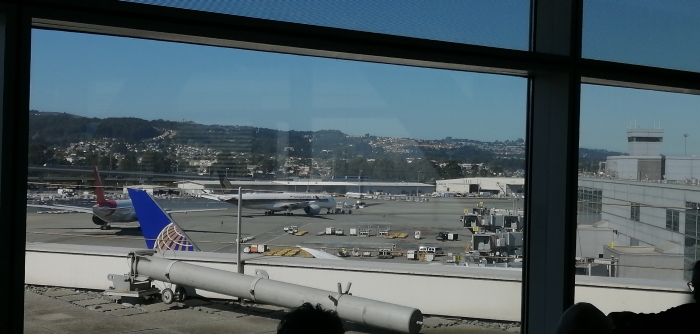 The polenta cake was good.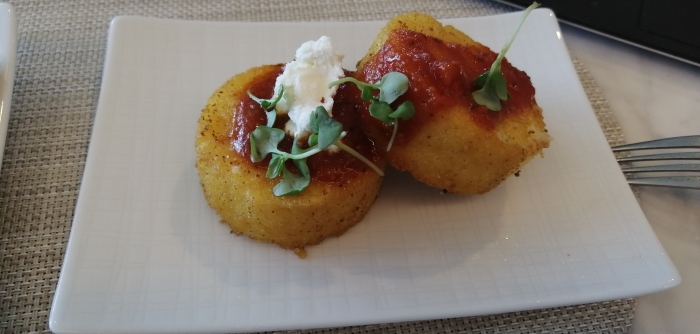 so were the deserts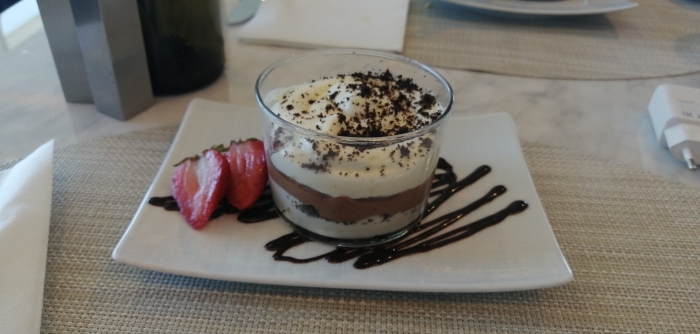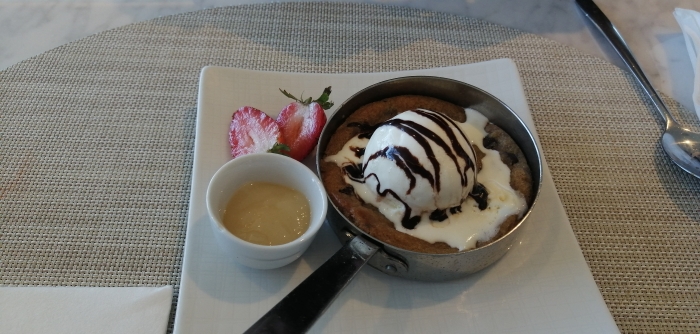 I ordered a capuccino that was very good while Adan could not resist to order a salmon.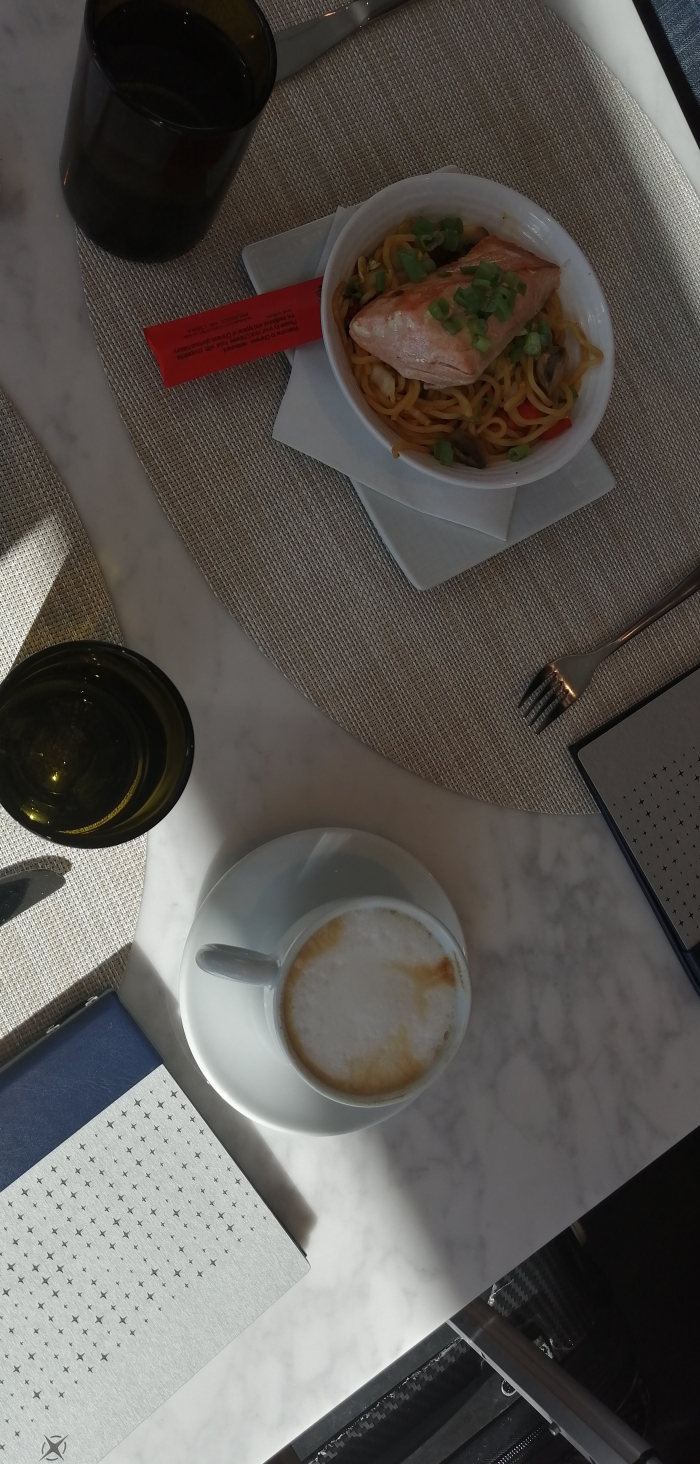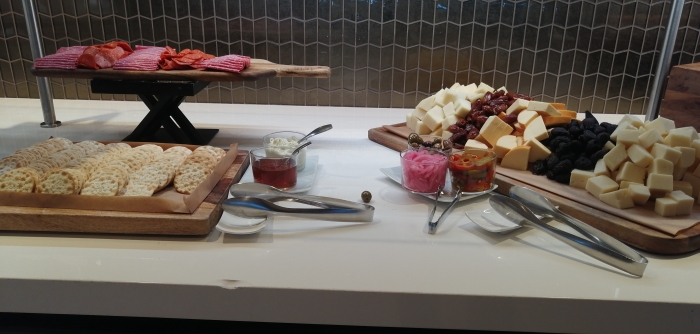 ========== Polaris Lounge ==========
Summary:
TP is fine for the price paid but I'd rather eat on MS.
The Polaris is good despite cost cutting few things.
Thanks Adan for the week-end !