Prologue:
About two years ago when I made my decision, trying avoiding AF long haul flights;I took this flight and it was my best ever AF flight! Snort! Even better than my CDG <--> SIN in First class,I flew few month before...
Since, I had two more one way AF flight due to IROPS, flights which didn't change my mind...

Let's see what happen this time!
Voici presque deux ans,alors que ma décision de ne plus "privilégier" AF était prise, j'avais alors eu sur cette ligne mon meilleur vol AF surpassant de beaucoup mes attentes, surpassant même les vols CDG <---> SIN en F que j'avais fait peu de temps auparavant.
J'ai cependant depuis eu deux vols sur AF du fait d'irrégularité opérationnelle, l'un moyen, l'autre médiocre.

Qu'en sera-t-il ?
After complying (no queues) security (first time I am allowed to use the scannner) and immigration formality I head to AR lounge. Sure I will miss terminal C.
Après des formalités express et mon premier nudoscope à EZE je passe une dizaine de minutes au salon Condor.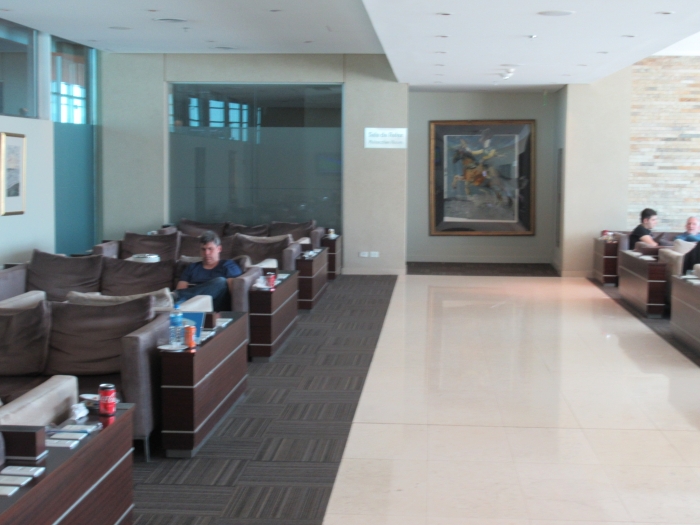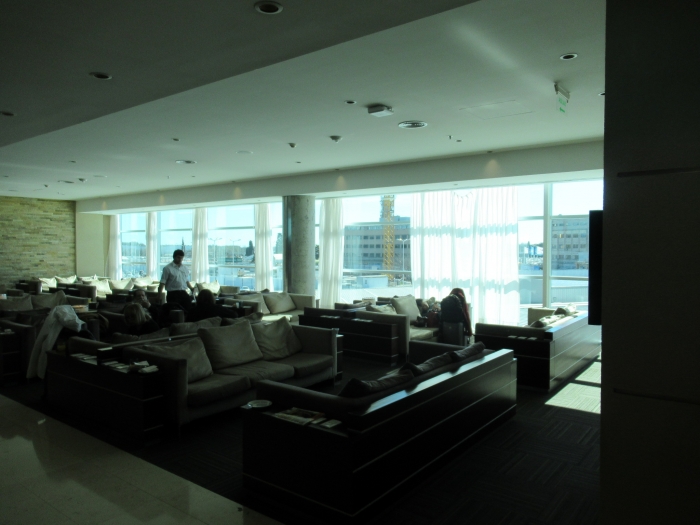 Avoid the first empty buffet
Le premier buffet est vide....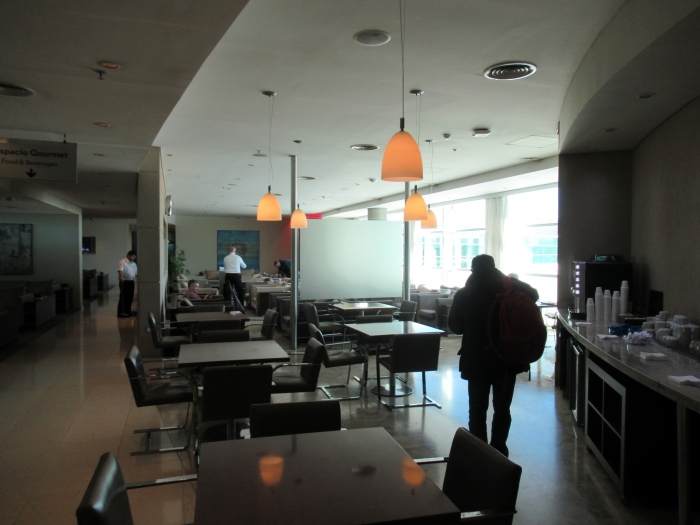 Few argentinian press (usualy there more internationals newpapers=
Aujourd'hui niveau presseétrangère c'est: nada (habituellement il y a de quoi faire)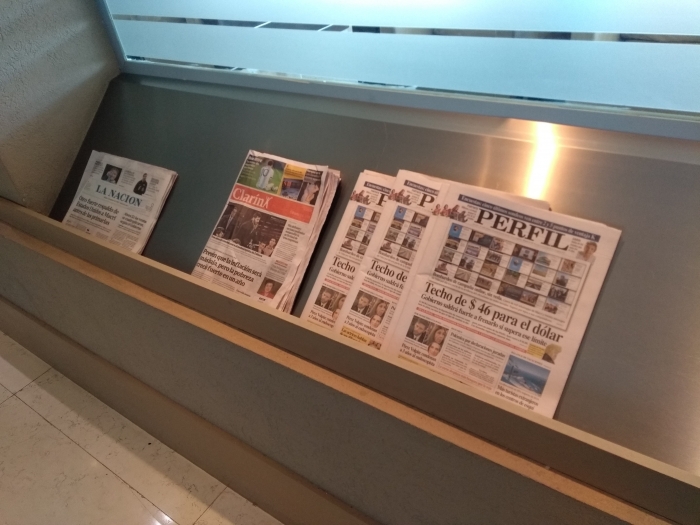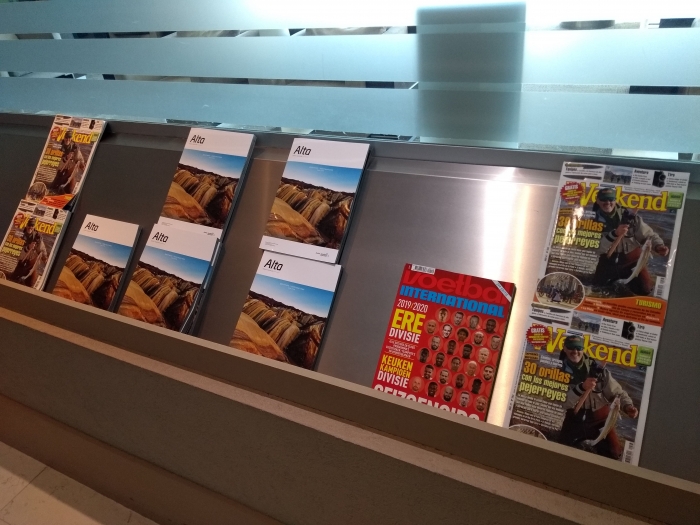 Between the two sitting zone is the food offer "brought to you by "lepain quotidien"
Entre les deux zones du salon le buffet présenté par "le pain quotidien". Provincial j'ignore tout de cette chaîne mais je ne pense pas eur faire honneur si je croise des boutiques à Paris.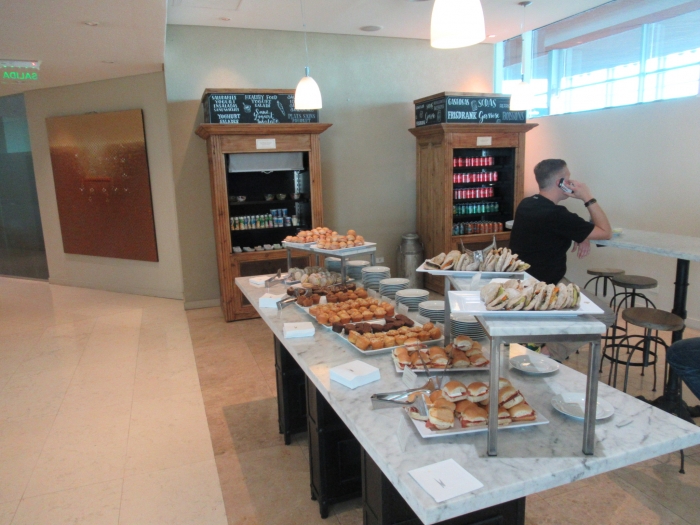 The hot corner empanadas tarts...
Le coin chaud: empanadas tartes salées...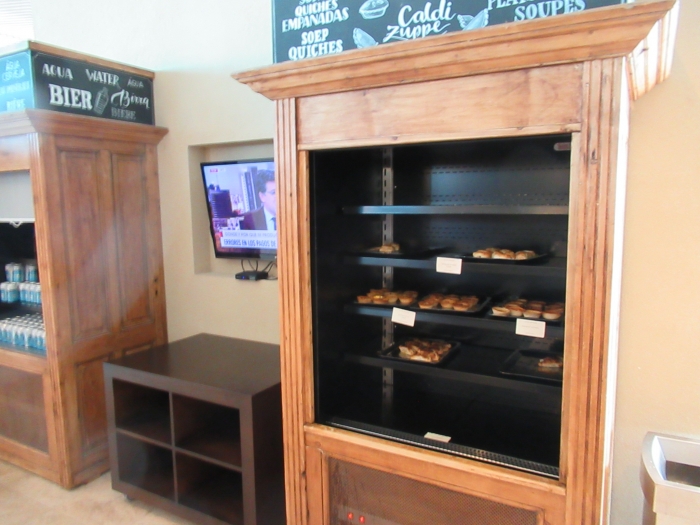 Salads Yogurts
Healthy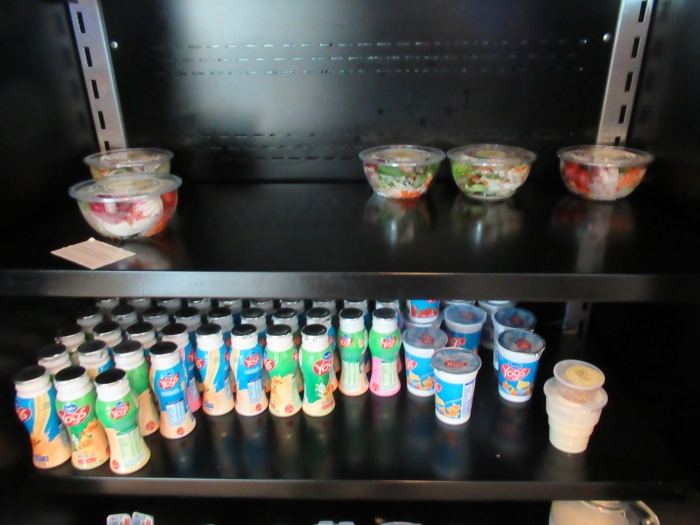 Sandwiches (a little bit "dry")
Des sandwiches un peu étouffe goy.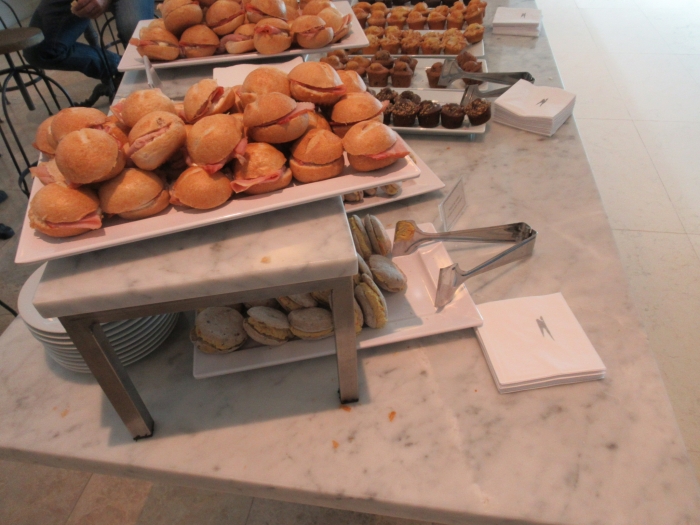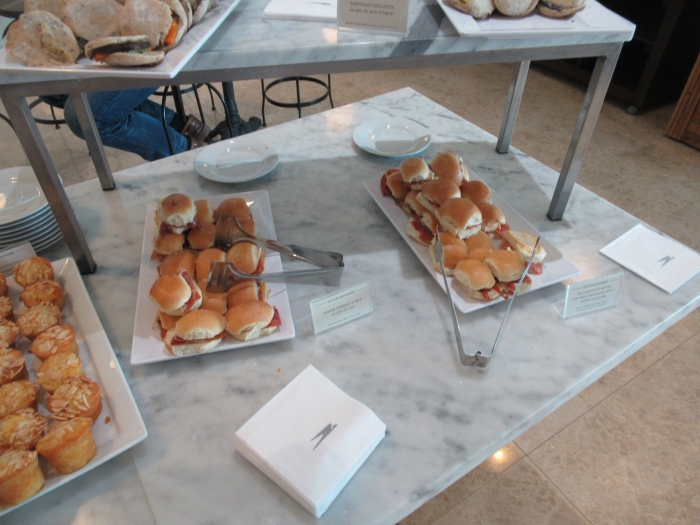 More for the picture than for gastronomy
Pour la photo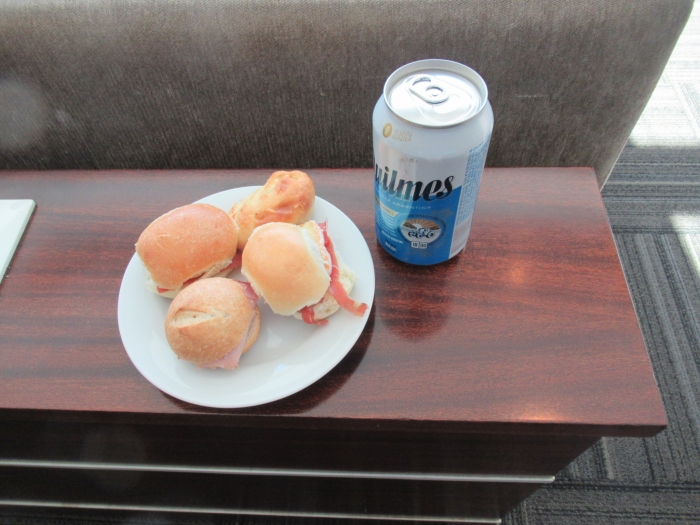 Confy
C'est cosy et conortable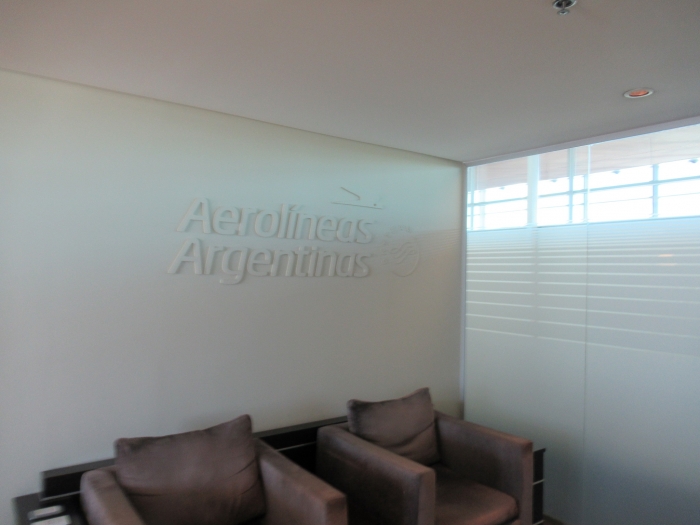 Not really "strangerfriendly"
Il est difficile de trouver des prises universelles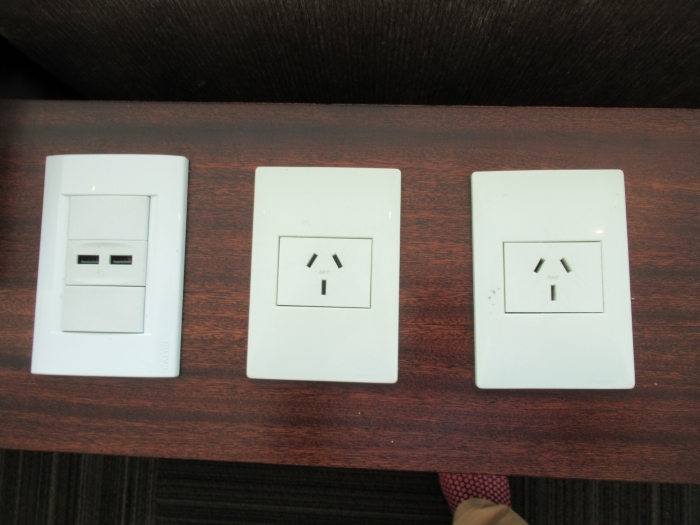 but...
mais il y en a!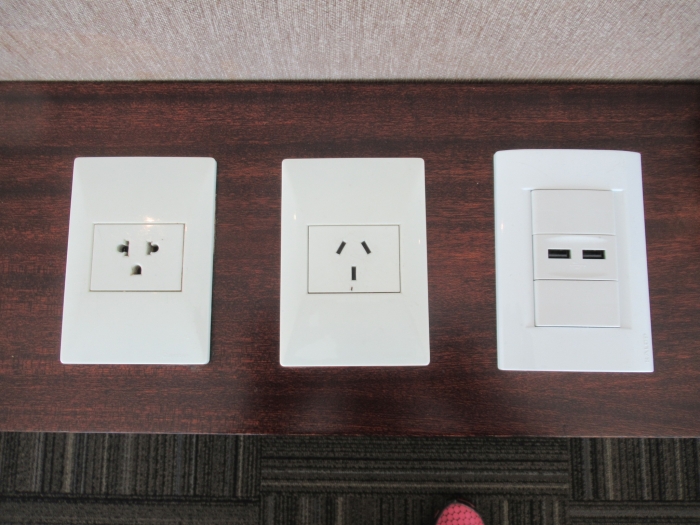 French soccer
Comment PSG a gagné? A-t-on des nouvellesde l'OM?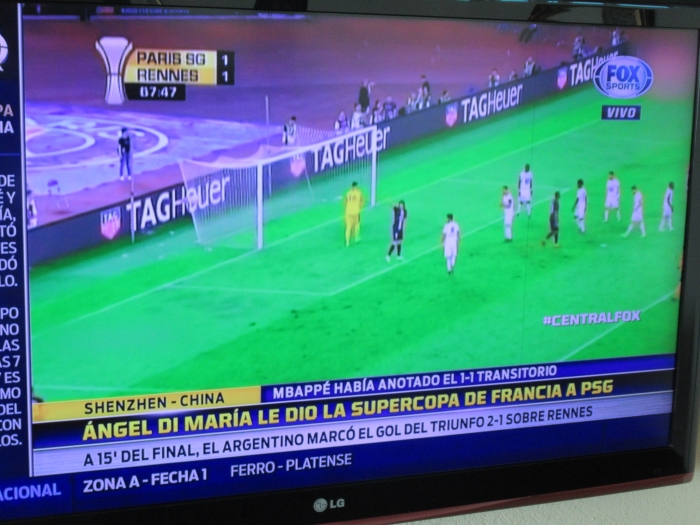 ========== Aerolineas Argentina Salon Condor ==========
Summary:
Lot of new things quite pleasant (menu,cocktail, cheese, more dessert...).
Food was honnest (mise en bouche) good (cheeseand dessert) or excellent (entries and main).
Chablis was elicious
Some need to improve: drink servicea bit lazy and midflight buffet was thumb down.
Excellents nouveautés: menu, cocktail, réglette de fromages, choix des desserts).
Nourriture allant de correcte (la mise en bouche, à bonne (fromages et desserts) à excellente et surprenante (entrée et plat).
Le Chablis consommé était très bien.
Deux points faibles:le service des boissons un peu lascif et le buffet en vol qui lui était minable (pommes et les boites de canneberges et crêpelles de la mise en bouche!