Prologue:
Hello and welcome to this trip report in First with JAL

I took this trip in 2006 and at the time I redeemed 70,000 miles from my AA account before the increase in award levels. It now costs 90,000 for a F class award from Europe to Japan.
Hola y bienvenidos a este reporte en Primera clase con JAL.

Hice este viaje en 2006 y en ese momento canjeé 70,000 millas de mi cuenta AA antes del aumento en los niveles de premio. Ahora cuesta 90,000 para un premio de clase F de Europa a Japón.


The lounge consists of two sides. The left one has a second floor offering a more private environment. The right side seems more open and contains the showers in the back. Check-in was cordial and I was told that both sides were the same. JL uses the AF lounge but unfortunately F pax don't get to see the AF Premiere lounge. Instead they use a cordoned off area within the right side area as I discovered when I was exploring this side of the lounge.
El salón consta de dos lados. El izquierdo tiene un segundo piso que ofrece un ambiente más privado. El lado derecho parece más abierto y contiene las duchas en la parte posterior. El check-in fue cordial y me dijeron que ambos lados eran iguales. JL usa la sala AF pero desafortunadamente los pasajeros de Primera no tienen acceso a la sala AF Premiere. En su lugar usan un área acordonada dentro del lado derecho como descubrí cuando estaba explorando este lado de la sala.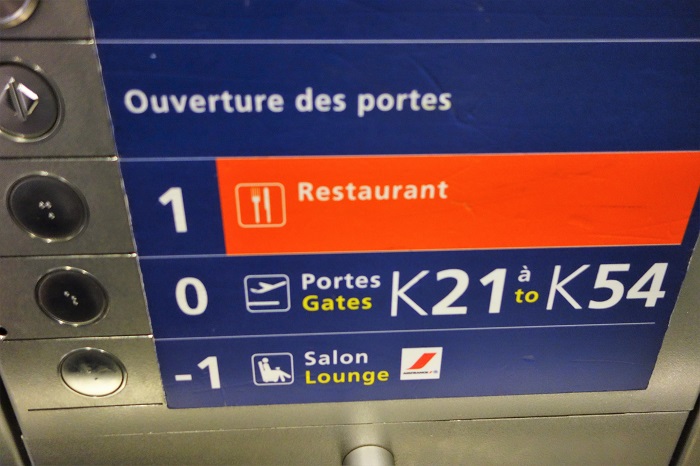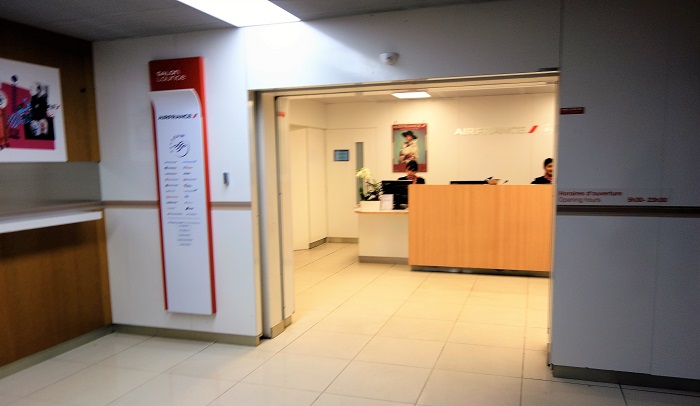 "First Class" corner. :(
La esquina "First Class". :(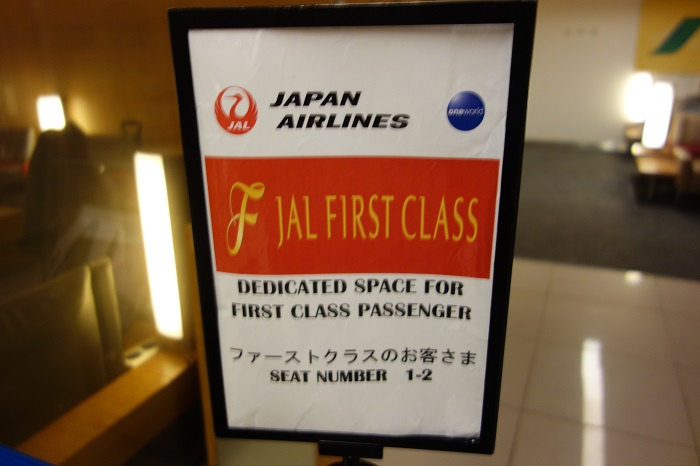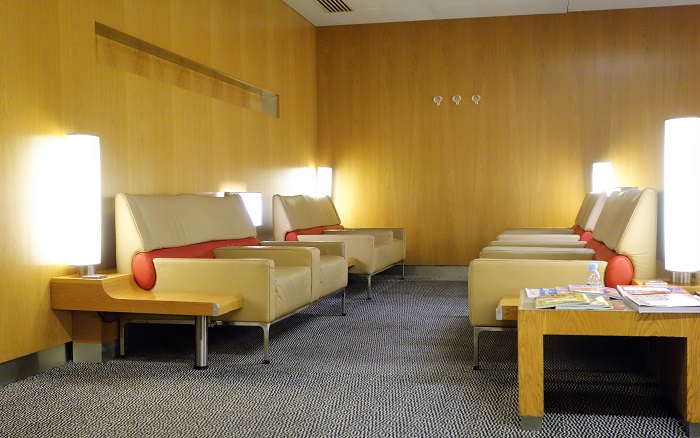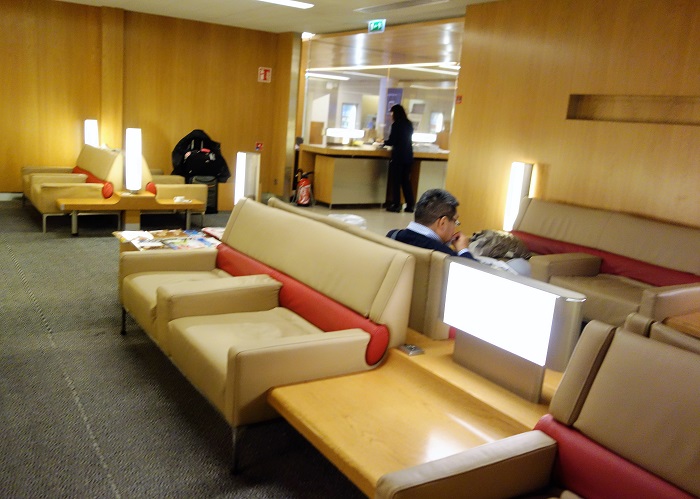 Looking outside from the inside.
Viendo hacia afuera desde adentro.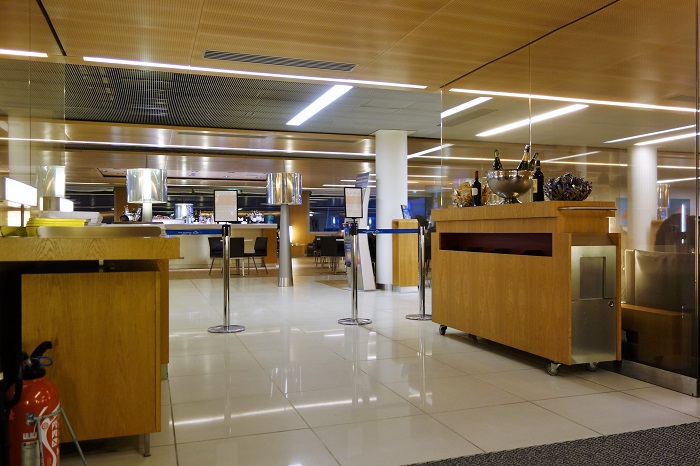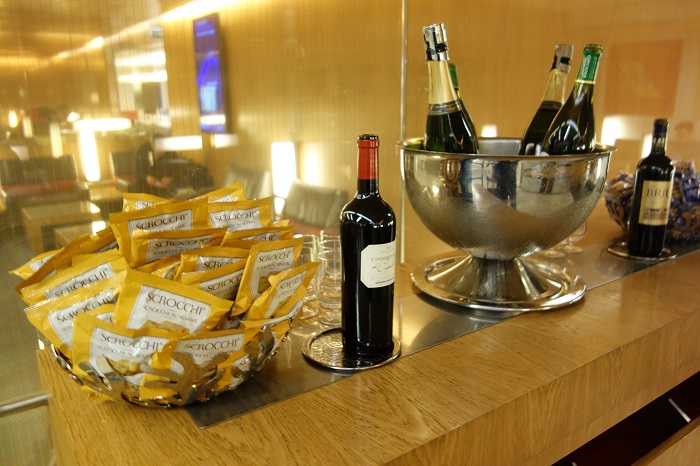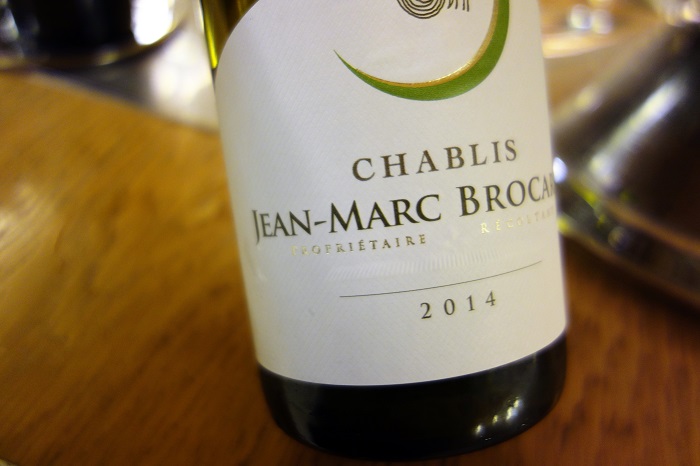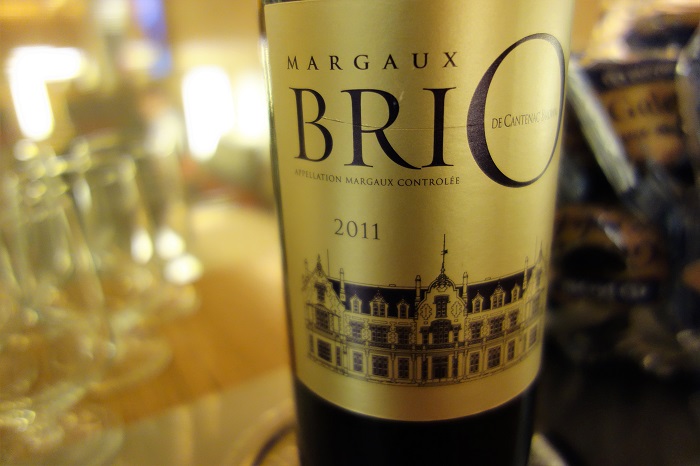 I requested a shower and was immediately escorted to one by a staff. I like that AF provides a little pouch with L'Occitane toiletries and a wrapped set of nice towels. The shower room was roomy and well appointed but the air vent was dusty. The dust accumulates over time so a periodic check from time to time would be advisable.
Solicité una ducha y un personal me acompañó de inmediato. Me gusta que AF proporcione una pequeña bolsa con artículos de tocador L'Occitane y un juego de toallas. El cuarto de baño era espacioso y bien equipado pero la ventilación de aire estaba polvorienta. El polvo se acumula con el tiempo por lo que sería aconsejable una revisión periódica de vez en cuando.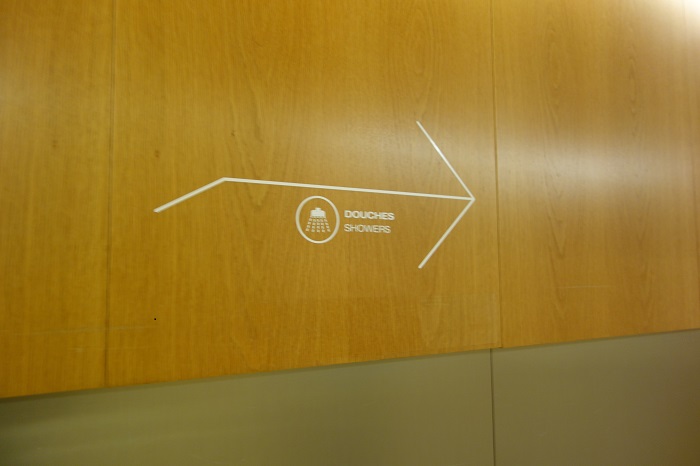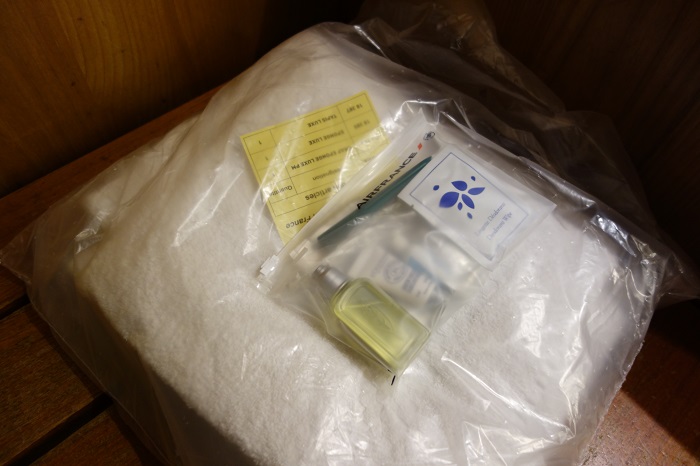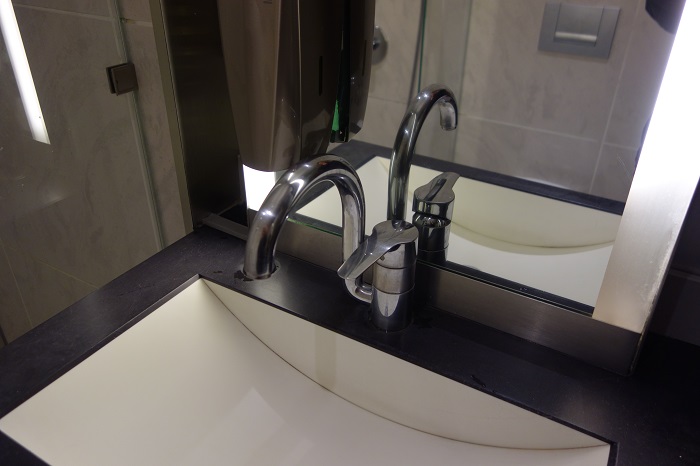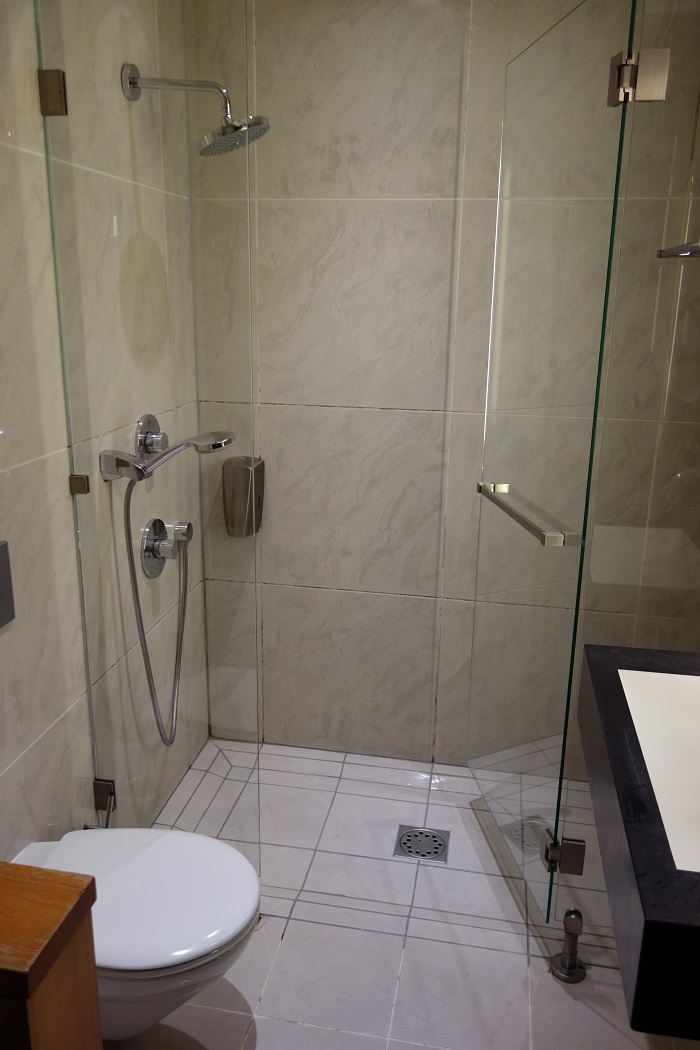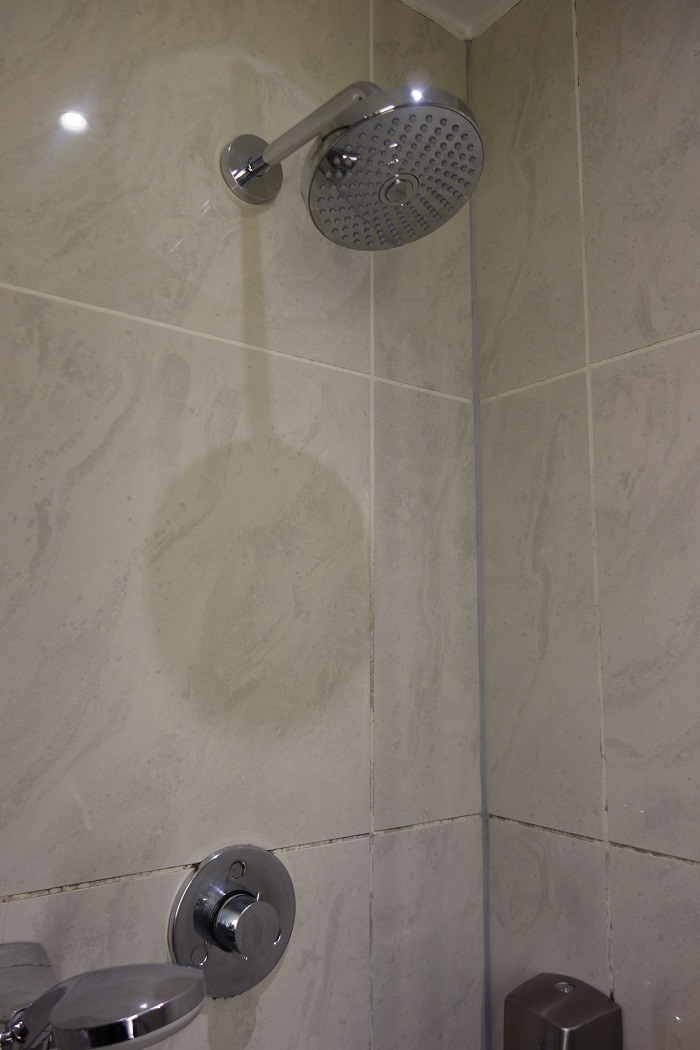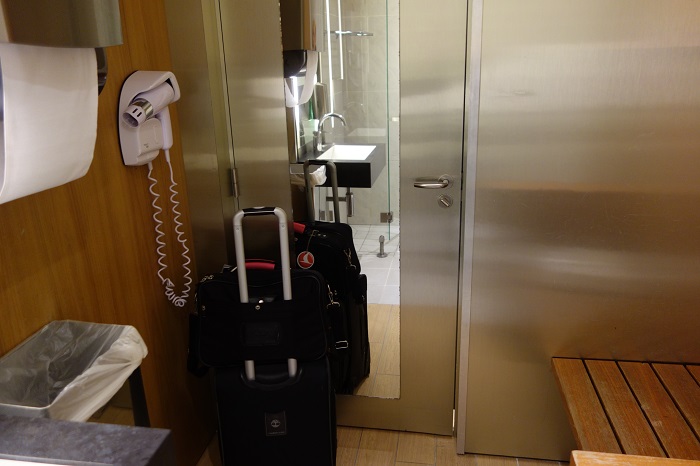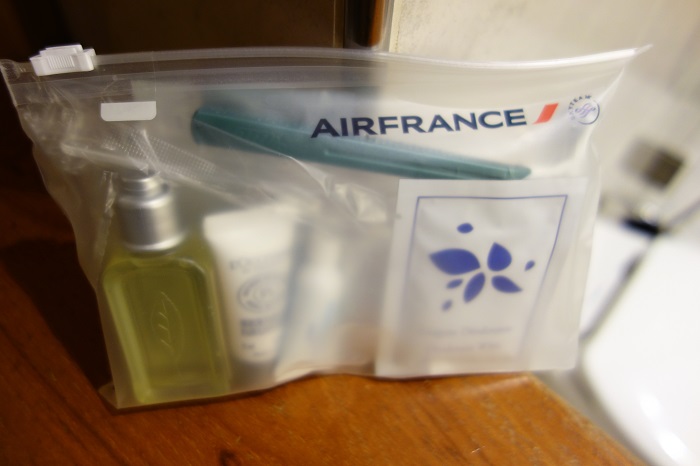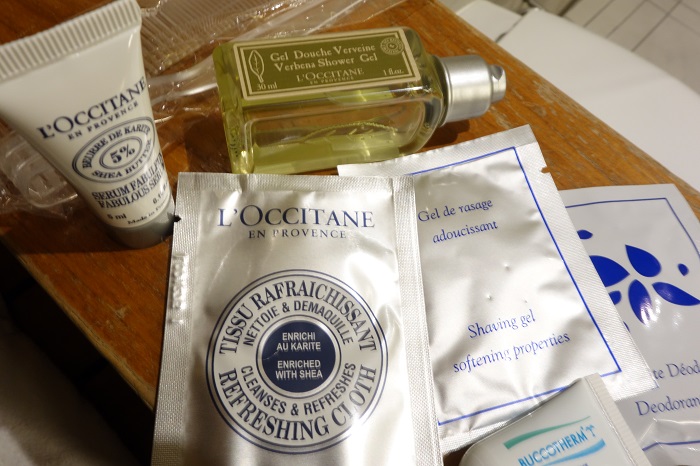 Yuck!
Yuck!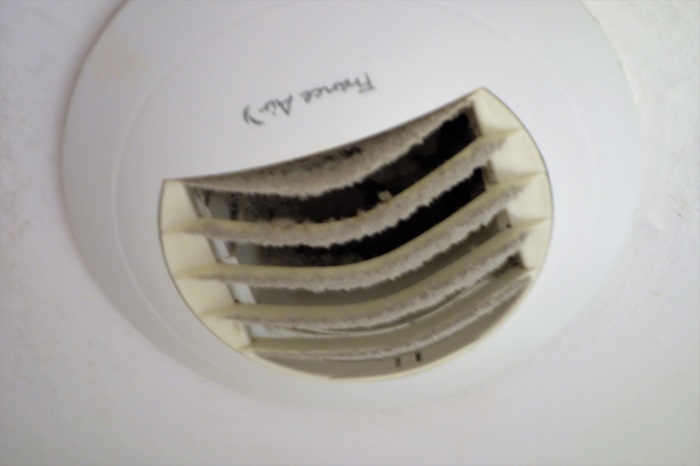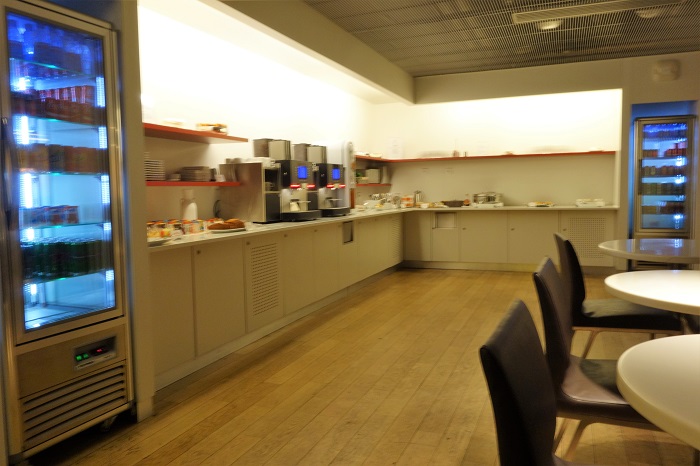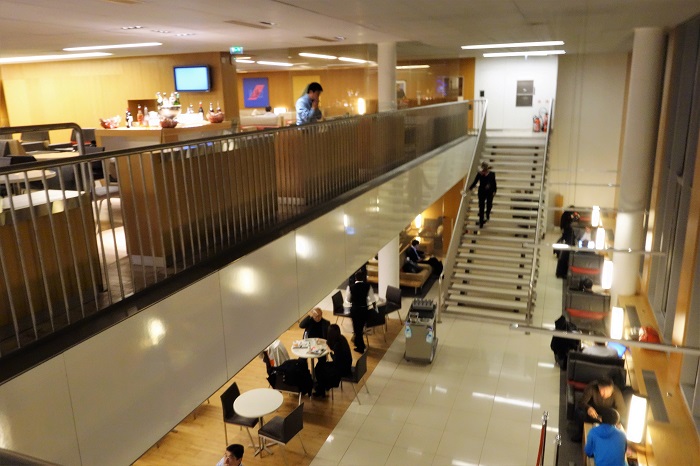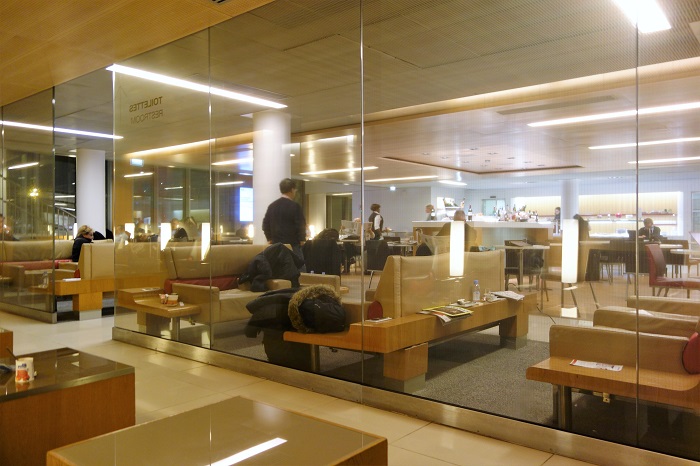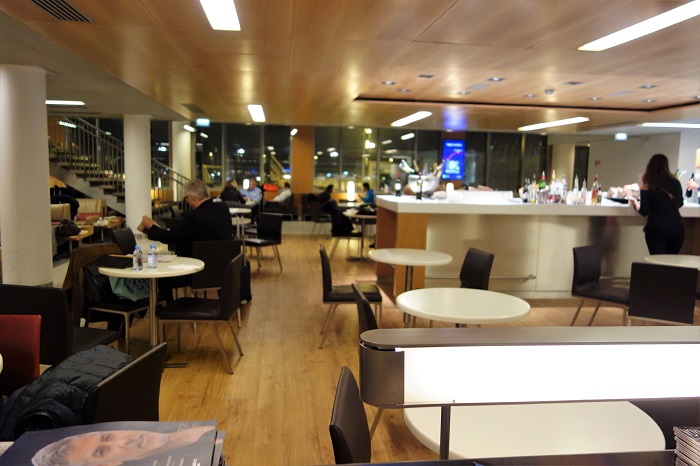 Buffet.
Buffet.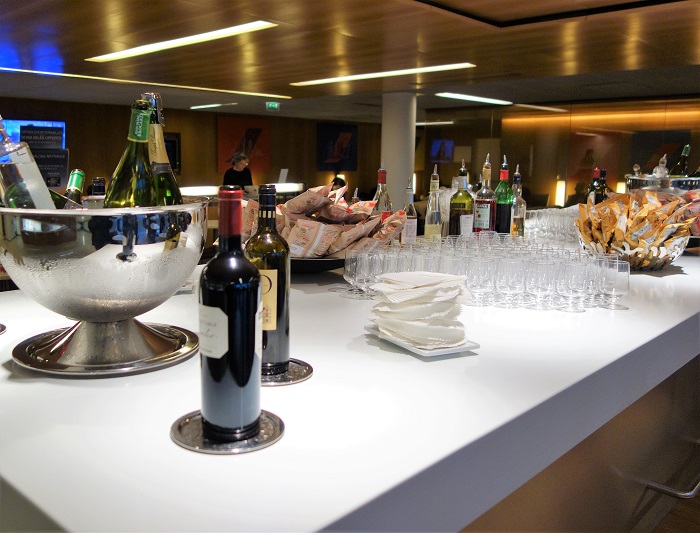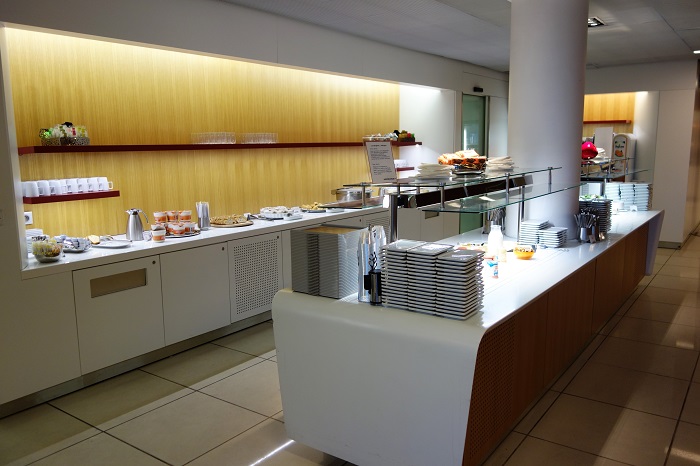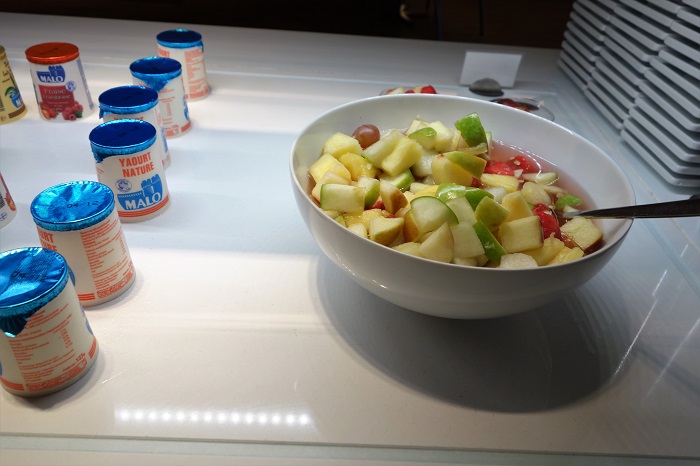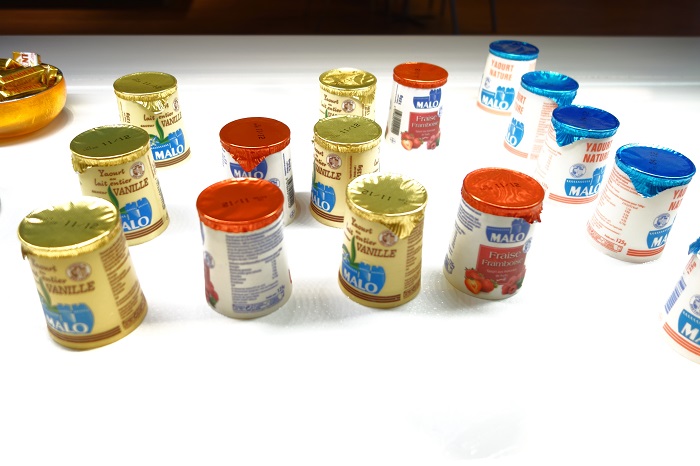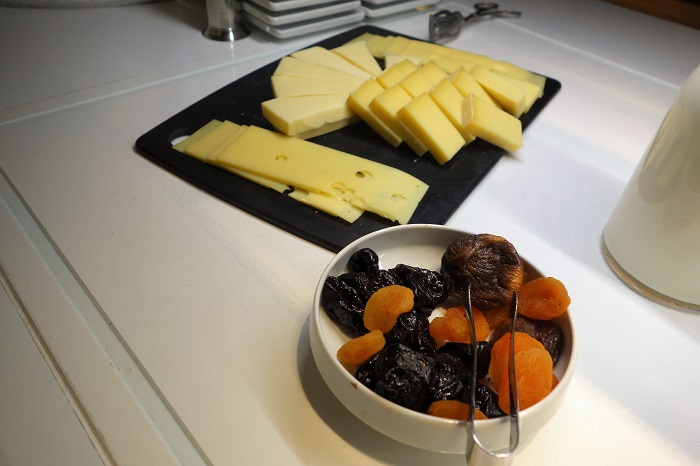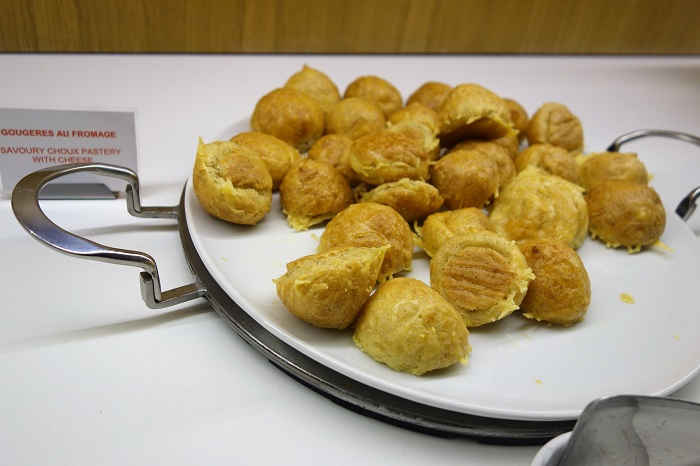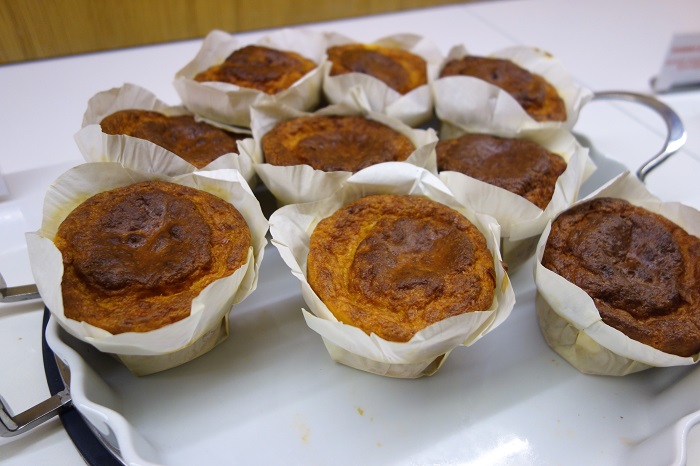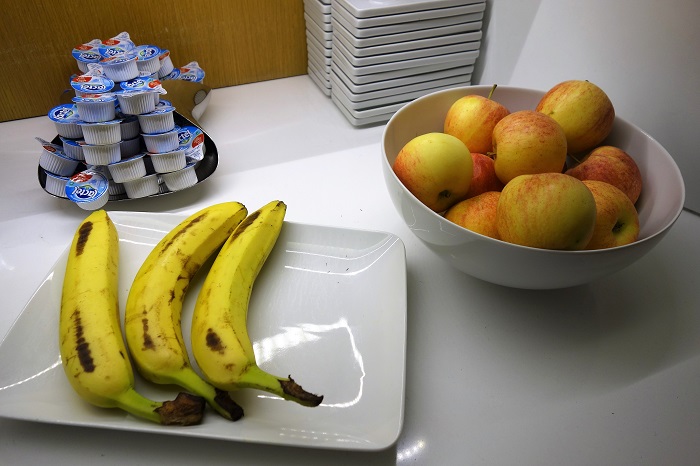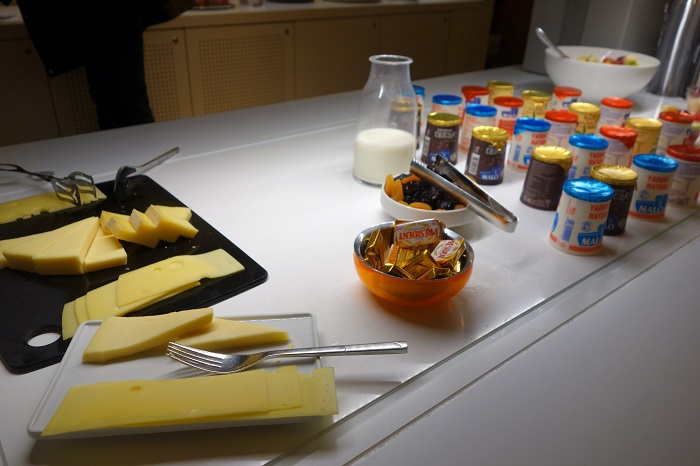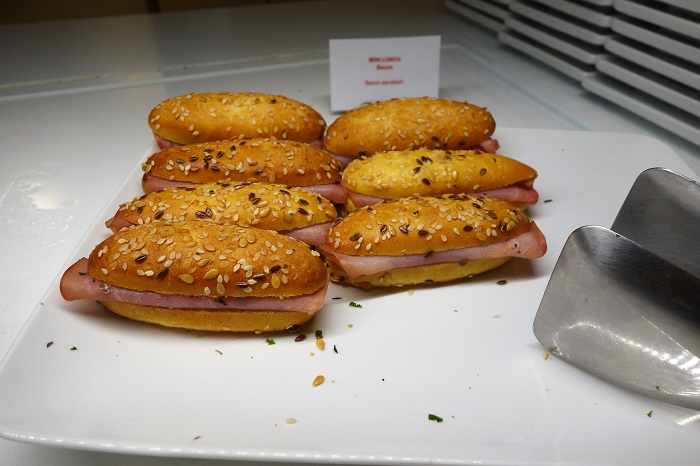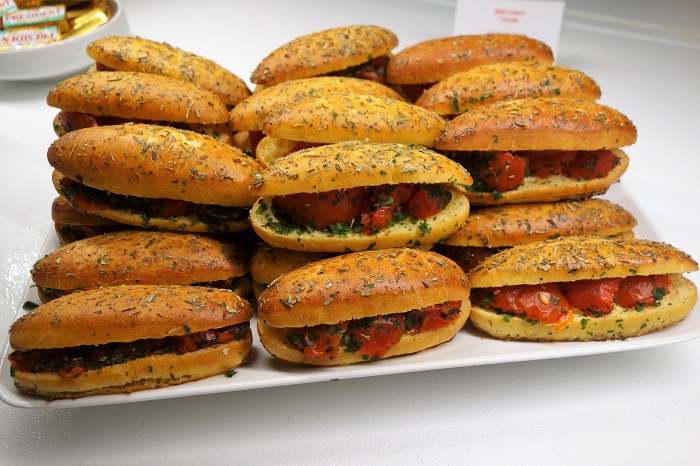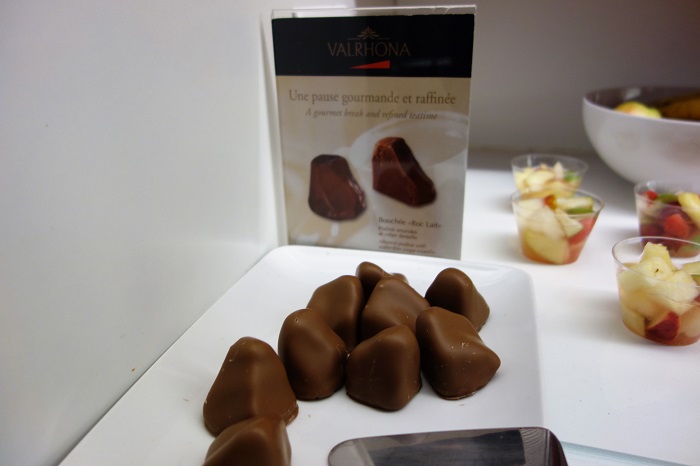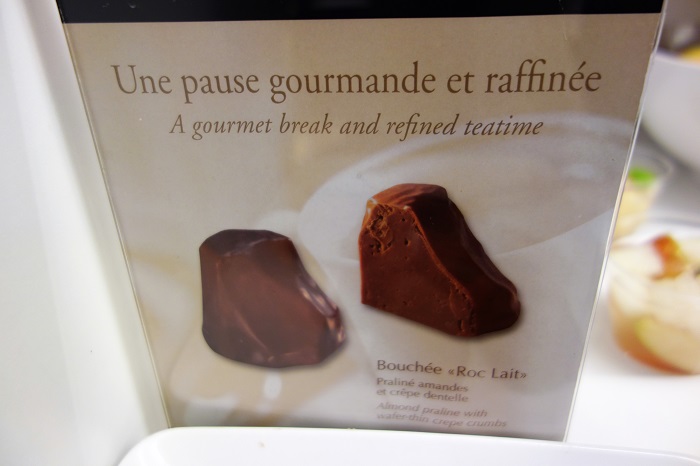 My snacks
Mi merienda.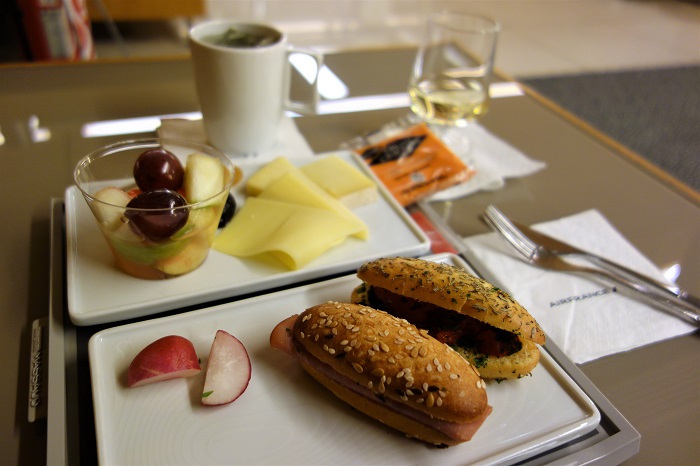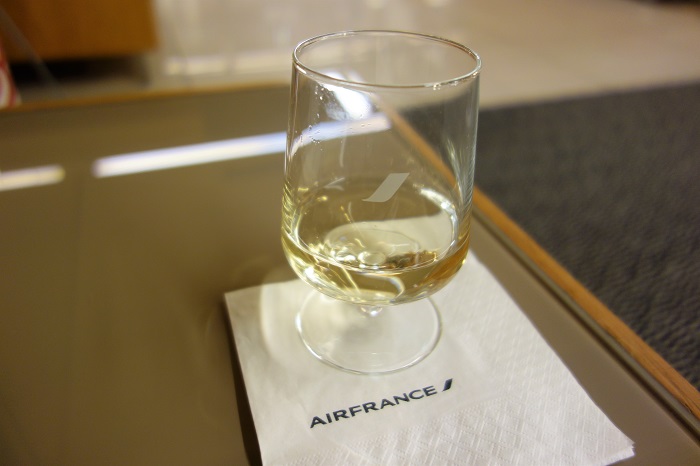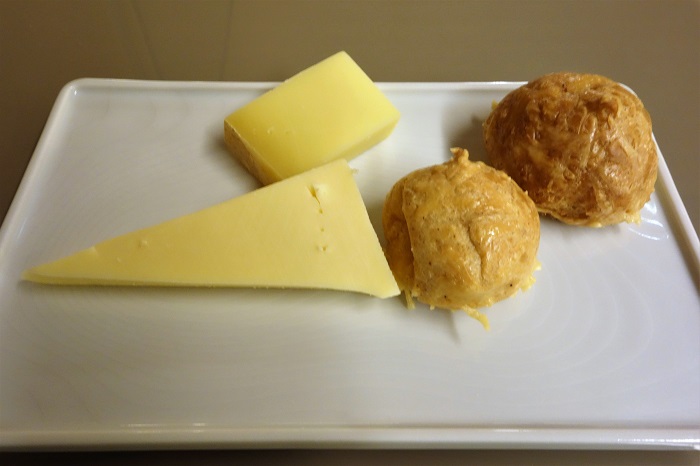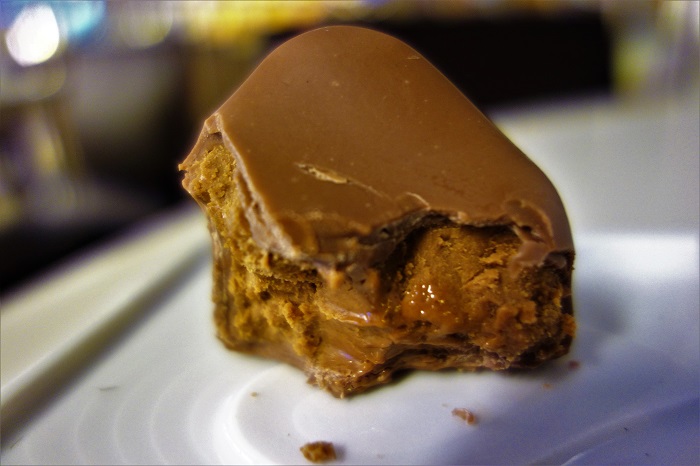 ========== Air France Lounge T2 Gates - K ==========
Summary:
JAL offered a top notch product in F and it was a pleasure to fly with such a professional and attentive crew. The Japanese excel at customer service and it is not surprising that this quality is also found aboard their airline, particular in the uncanny way in which they can anticipate customer's desires and expectations.

Catering was excellent with meals that were well presented and delicious. The issue that I encountered was a bit of a letdown and it is always disappointing to not have your first choice of meal, especially when flying F. The crew did its best under these circumstances and this could have been avoided if I had pre-ordered my meal in advance. I was always under the impression that JL catered a full choice for all passengers in its F cabin but it seems that is no longer the case.
JAL ofreció un producto de primera categoría en F y fue un placer volar con un equipo tan profesional y atento. Los japoneses se destacan en el servicio al cliente y no es sorprendente que esta calidad también se encuentre a bordo de su aerolínea, particularmente en la forma intuitiva en que pueden anticipar los deseos y expectativas del cliente.

El catering fue excelente con comidas bien presentadas y deliciosas. El problema que encontré fue un poco decepcionante y siempre es desalentador en no poder obtener la primera opción de comida, especialmente al volar en F. La tripulación hizo todo lo posible en estas circunstancias y esto podría haberse evitado si hubiera ordenado por adelantado. Siempre tuve la impresión de que JL ofrecía una opción completa para todos los pasajeros en su cabina F, pero parece que ya no es el caso.